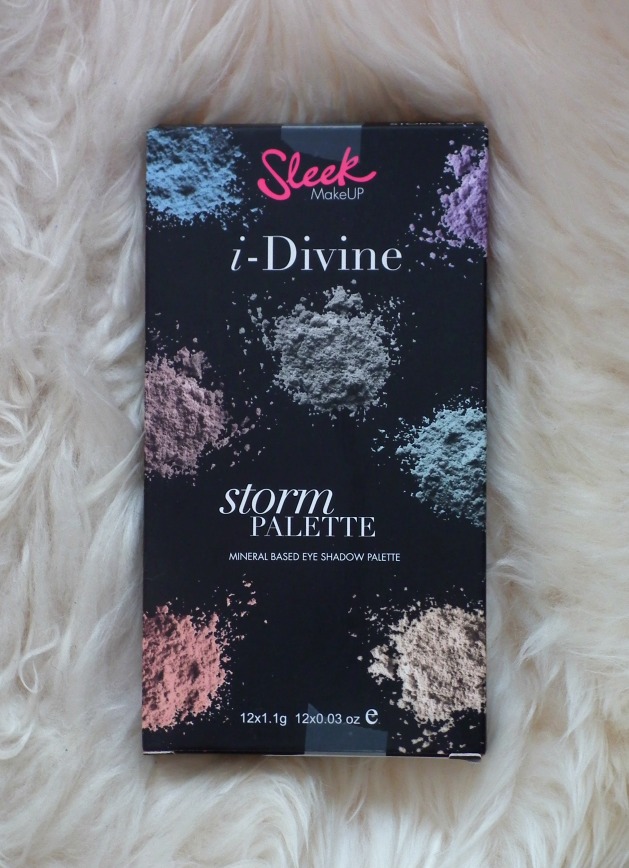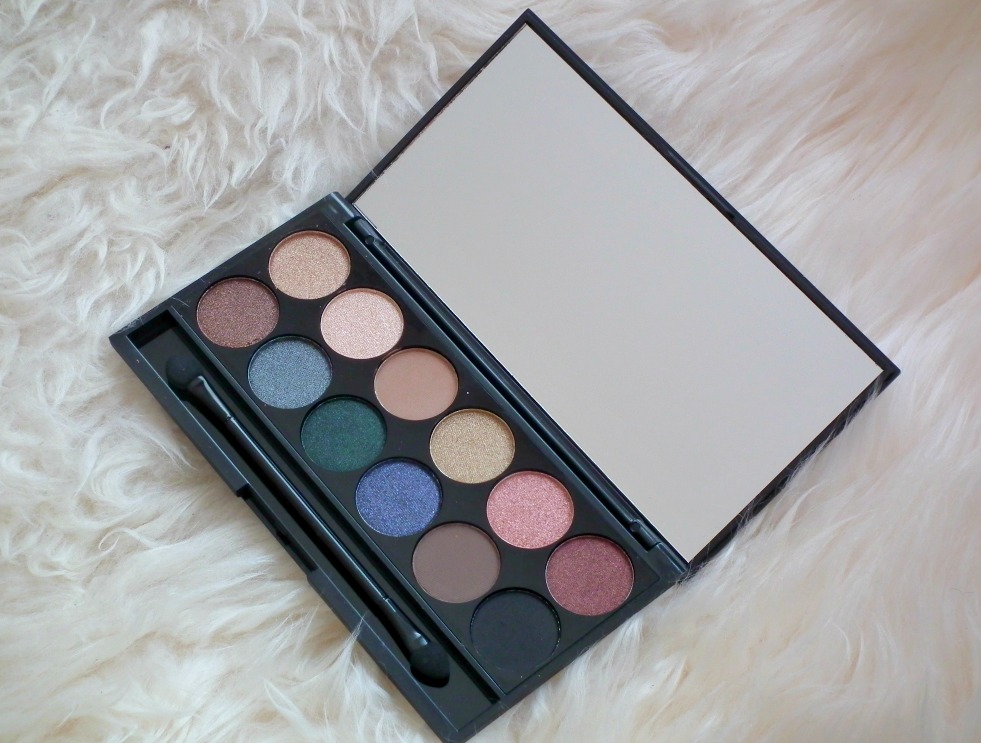 Hey everyone!
You may have noticed it on the pictures of my birthday presents, my lovely friend Svenja bought me the Storm Palette by Sleek! She showed it to me some months ago and I was instantly hooked! Until my birthday I totally forgot about it, but now I'm using it frequently. Do you have a Sleek Palette? If so, do you like it? Read below to find out what I think about it!
First of all, the colors – they are so, so beautiful! You may know by now that I prefer natural looking makeup with shades of brown, nude, taupe and sand. Furthermore I like it when the colors are either matte or shimmery, but definitely not (!) glittery. The eyeshadows of the Storm Palette are all these things – lots of browns and nudes, along with some rosy tones, green, blue, black and grey. Three shades are matte, the rest is on the shimmery side. I especially love the second color in the upper left corner, it's lovely for highlighting the inner corners of the eyes!
The intensity of the shades is pretty good, the colors are not as vibrant as MAC or Urban Decay, but I did not expect them to be super pigmented. Compared to some drugstore eyeshadows, though, the pigmentation is definitely higher.
Without an eyeshadow base underneath the colors tend to fade relatively quickly, so I recommend using either a primer or at least some powder, it makes them stay much longer and especially a primer will totally boost their intensity.
The shades blend easily, but you have to be careful, otherwise you will be left with only a hint of color on your lids. (;
All in all I can say that I really like the Storm Palette by Sleek. The brush that comes with it is useless in my opinion, but the colors are lovely!
Have a nice evening everyone and stay tuned!
// Hallo meine Lieben!
Wie ihr vielleicht auf den Bildern meiner Geburtstagsgeschenke gesehen habt, habe ich von der lieben Svenja die Storm Palette von Sleek bekommen! Sie hat sie mir vor Monaten mal gezeigt und ich war sofort begeistert. Bis zu meinem Geburtstag hatte ich sie jedoch schon wieder völlig vergessen, aber nun benutze ich sie regelmäßig. Habt ihr eine Sleek Palette? Wenn ja, mögt ihr sie? Lest weiter, um rauszufinden, was ich davon halte!
Zu allererst, die Farben – die sind sooo toll! Wie ihr inzwischen wahrscheinlich schon wisst, bevorzuge ich eher den natürlichen Look mit Brauntönen, Nude-, Taupe- und Sandfarben. Außerdem mag ich eher matte oder schimmerne Farben, aber definitv keine glitzerigen! Die Lidschatten der Storm Palette vereinen all diese Dinge – viele Braun- und Nudetöne, ein paar rosige Farben, grün, blau, schwarz und grau. Drei sind matt, der rest ist eher schimmernd. Besonders die zweite Farbe von links in der oberen Reihe hat es mir angetan, sie ist perfekt zum highlighten der Augeninnenwinkel!
Die Farbintensität ist recht gut, zwar nicht so außergewöhnlich, wie die von MAC oder Urban Decay, aber das habe ich bei dieser Palette natürlich auch nicht erwartet. Verglichen mit einigen Lidschatten aus der Drogerie schneidet die Strom Palette jedoch deutlich besser ab, die Pigmentierung ist hier definitv höher.
Ohne eine Lidschatten Base verblassen die Farben leider relativ schnell und halten nicht sehr gut, deshalb empfehle ich euch unbedingt eine zu verwenden, oder zumindest Puder. Vor allem der Primer holt das Maximum an Farbintensität aus den Tönen raus.
Die Töne lassen sich leicht verblenden, aber man muss vorsichtig sein, sonst hat man am Ende nur noch einen Hauch von Farbe auf den Lidern. (;
Abschließend lässt sich sagen, dass mir die Storm Palette von Sleek wirklich gut gefällt. Der Pinsel, der dabei ist, ist meiner Meinung nach für die Tonne, aber die Farben sind unglaublich schön!
Habt noch einen schönen Abend und bleibt fleißig dran!
PS: Soll ich wieder öfter auf Deutsch schreiben? Schreibt mir eure Meinung dazu doch bitte in die Kommentare, oder auf Facebook!