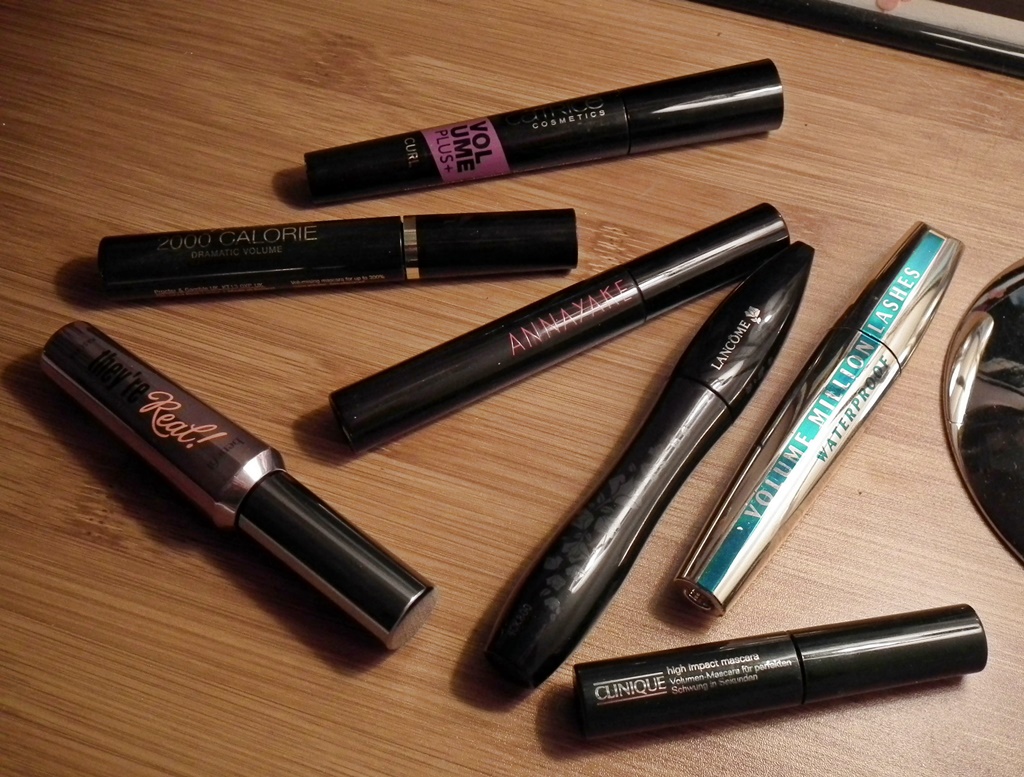 Hey lovelies!
Some people search for the meaning of life, I search for the perfect mascara. No, just kidding – I'm searching for both! (;
But seriously, my hunt for the perfect holy grail mascara still has no end in sight and somehow I started to wonder, if there really is such a thing as 'the one and only mascara that will totally transform my lashes'. Because to be honest my lashes are horrible, they're stick straight and when you look at my eyes (from the front) it seems like I have no lashes at all. Yippey. They're pretty dark and full, though, which is good, but you know, you always want… more, right?
After coming to the conclusion that MAC mascaras are probably the worst I've ver tried (don't get me wrong, I absolutely love MAC, but their mascaras are not worth their money), I discovered the volume mascara by Annayake. And OMG, it is awesome! It's pitch black, gives volume, length and what's best: it's super resistant. It does not smear or come off when you're crying, when it's humid, raining or snowing outside. I loved it and used it for years. But, yeah, unfortunately there's a but, it's very pricey. It costs around 30€ for 7,5 ml. Yup. Furthermore it dries out quickly, which means I had to buy a new one every 3 months, if not every 2,5 months, because with the dried out formula I didn't get the results I wanted. For days I scrolled through blogs, beauty websites, read reviews, watched youtube clips, asked friends, but still I could not decide. In September, though, Sephora seemed to have the perfect answers (again): Benefit's they're Real mascara. I purchased a mini version to try it and after figuring out how to use it properly I actually was really impressed. My lashes were like vavavoom! But this bubble burst just too quickly. While applying, a lot of product got stuck on my eyelids and didn't come off again! Well, obviously that's no problem if you don't wear any eyeshadow or liner, but if you spent almost 15 minutes for perfectly shading your eyes and then multiple black mascara spots mess it all up, now that's annoying. -.- Moreover it was so not resistant, just a few tears and gone was the curl, the color, the volume.
While typing this post I'm slowly realizing that it takes a few weeks for me to see the disadvantages of my newest possession. Like, at first I'm really impressed and think I've finally found the ONE, but then I discover one, or even worse, multiple things I can't stand or don't like. Huh, is anyone else here struggling with the same problems? Or is it just me and this post does not make any sense at all?
Anyway, Benefit didn't work and why abandon my habit (which is apparently not working out, but who cares)? New motivation, or I guess we should rather call it desperation, new mascara! This time I purchased Lancome's Hypnôse Doll Eyes mascara, after testing a mini version from my beauty advent calendar. I don't want to reveal any details so far, because I will be doing a seperate blog post on this buddy, so stay tuned!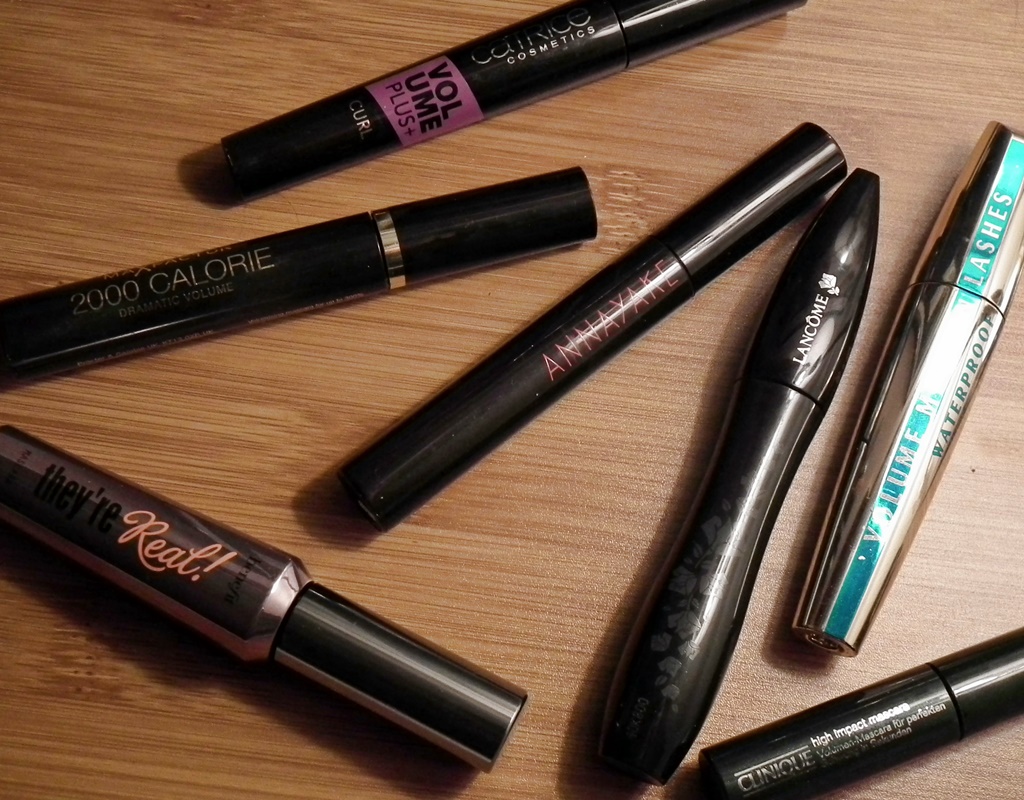 Well… I didn't realize I had this many mascaras. Oops.
Now, to end this super long post I want to ask YOU: Do you have a favourite mascara? Or are you also still on the hunt? Please share your experiences and if you have some tips I would be sooo grateful. (:
Have a nice evening everyone and bat your lashes!