During the past year my personal style has changed and I got rid of many many pieces because I could not see myself wearing them anymore. If I had to describe my style I would say that it is rather casual. I like my clothes to be comfortable and I think that material is something very important. I'd rather buy one cashmere jumper that will last me for years than five cheap ones that I'll have for one season each. When it comes to colors I prefer dark, neutral tones – black, grey, white, beige… but sometimes I need a splash of color, that's when I reach for something pink. Opposites attract. (;
Last summer I worked with Thess, a very talented photographer and friend of mine. I prepared several outfits focusing on one key piece: The grey t-shirt.
During the slightly warmer months this is what I reach for the most. Anytime I stand in front of my closet and have absolutely nothing to wear (ladies, we all have those days…) I grab a grey shirt and work around it. Trust me, it's foolproof. Just because something is basic (and grey) it doesn't mean it has to be boring.
Anyway, I love the pictures we took. It was a great experience working with Thess, she was very kind and funny, and together we developed the photo gallery 'The grey t-shirt'. Definitely check out her facebook and instagram page, her images are great!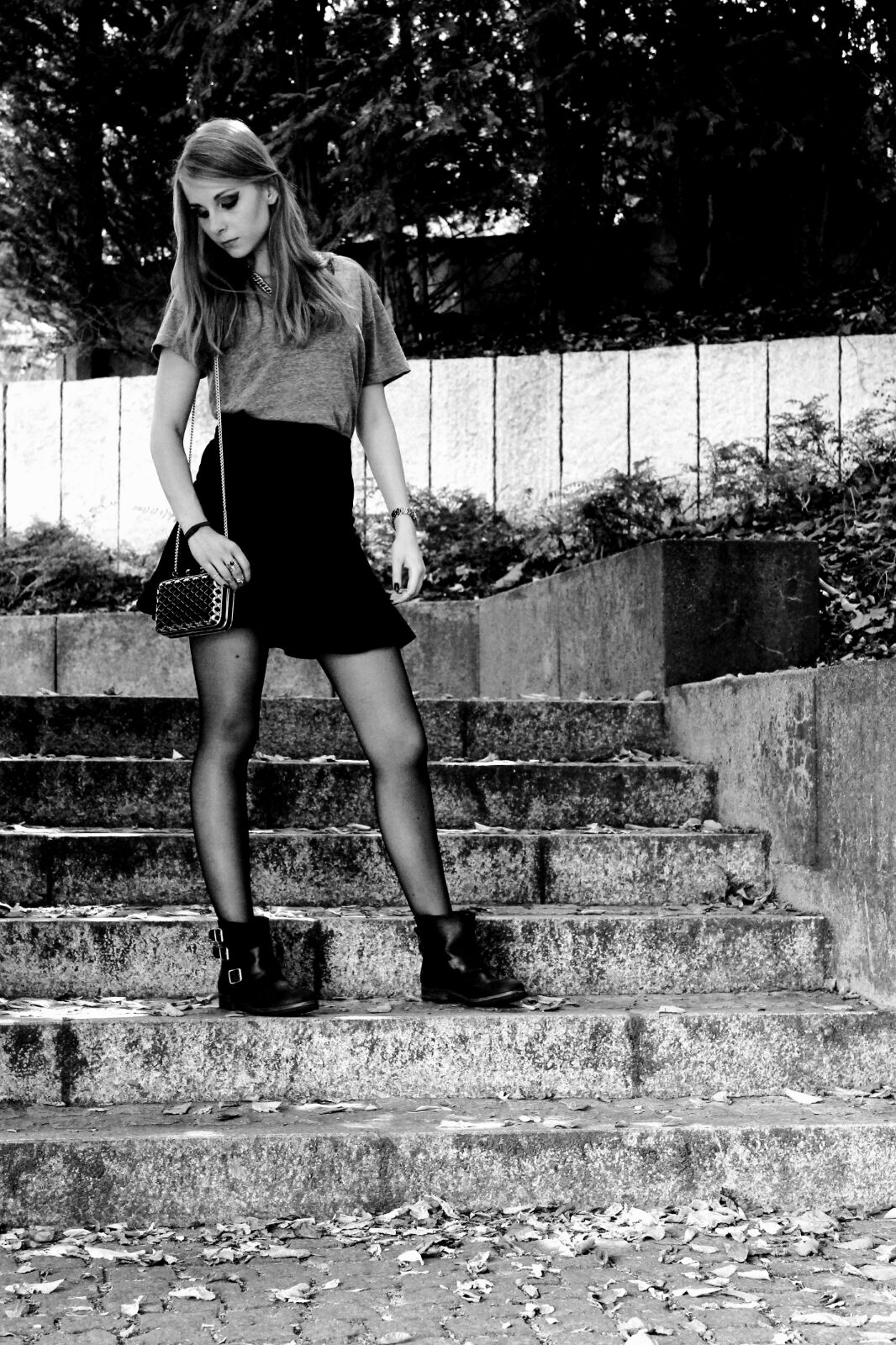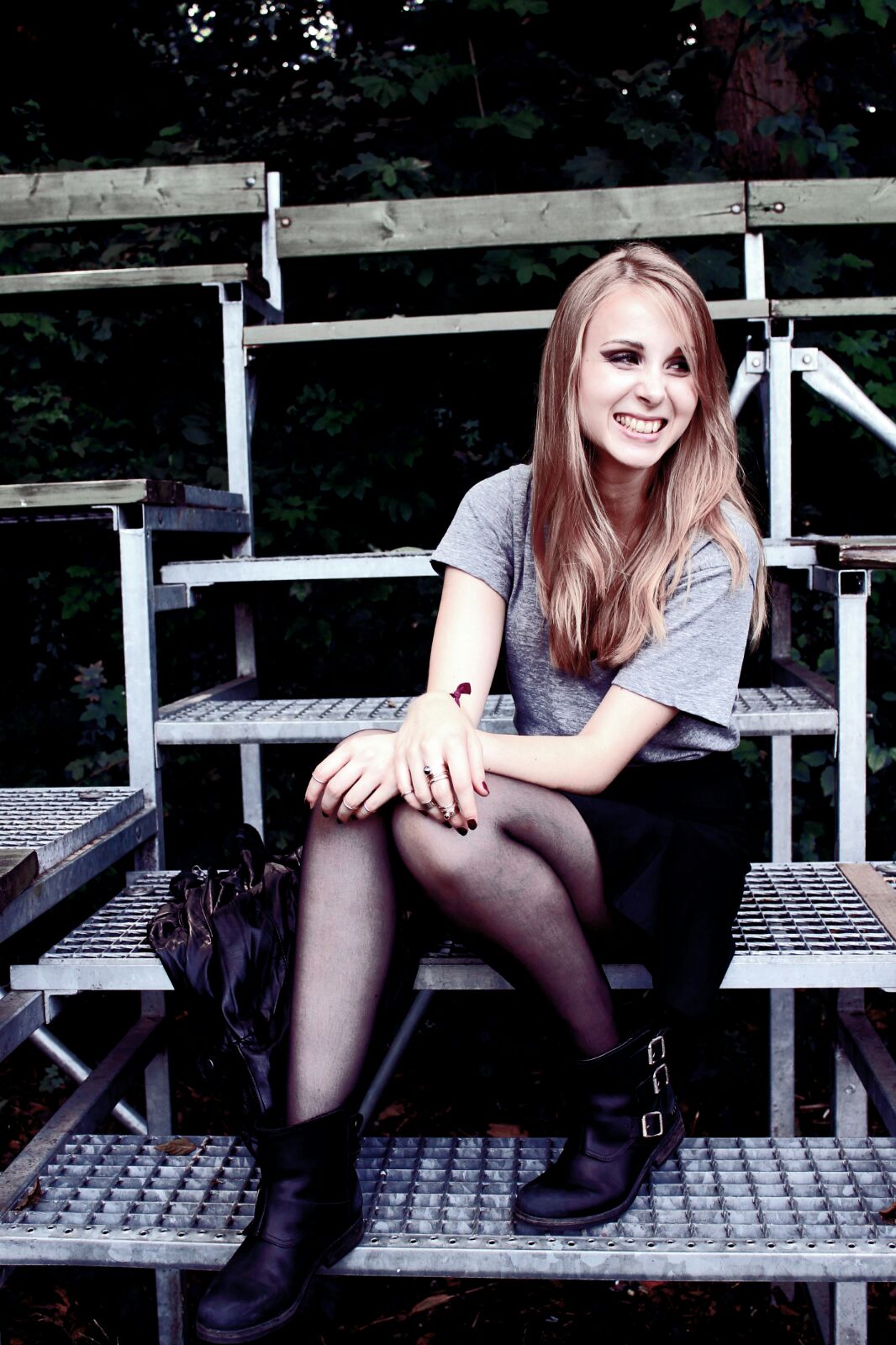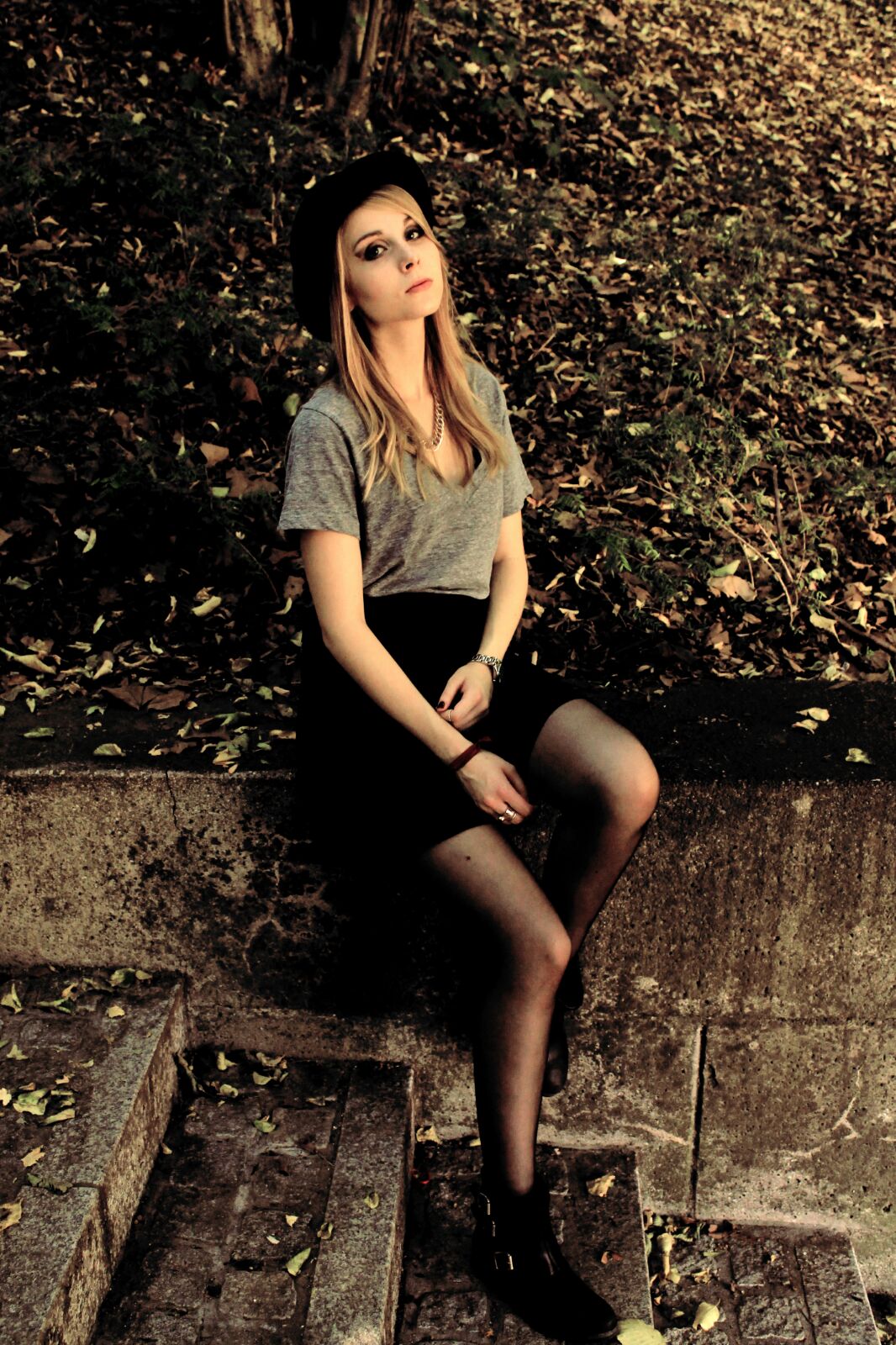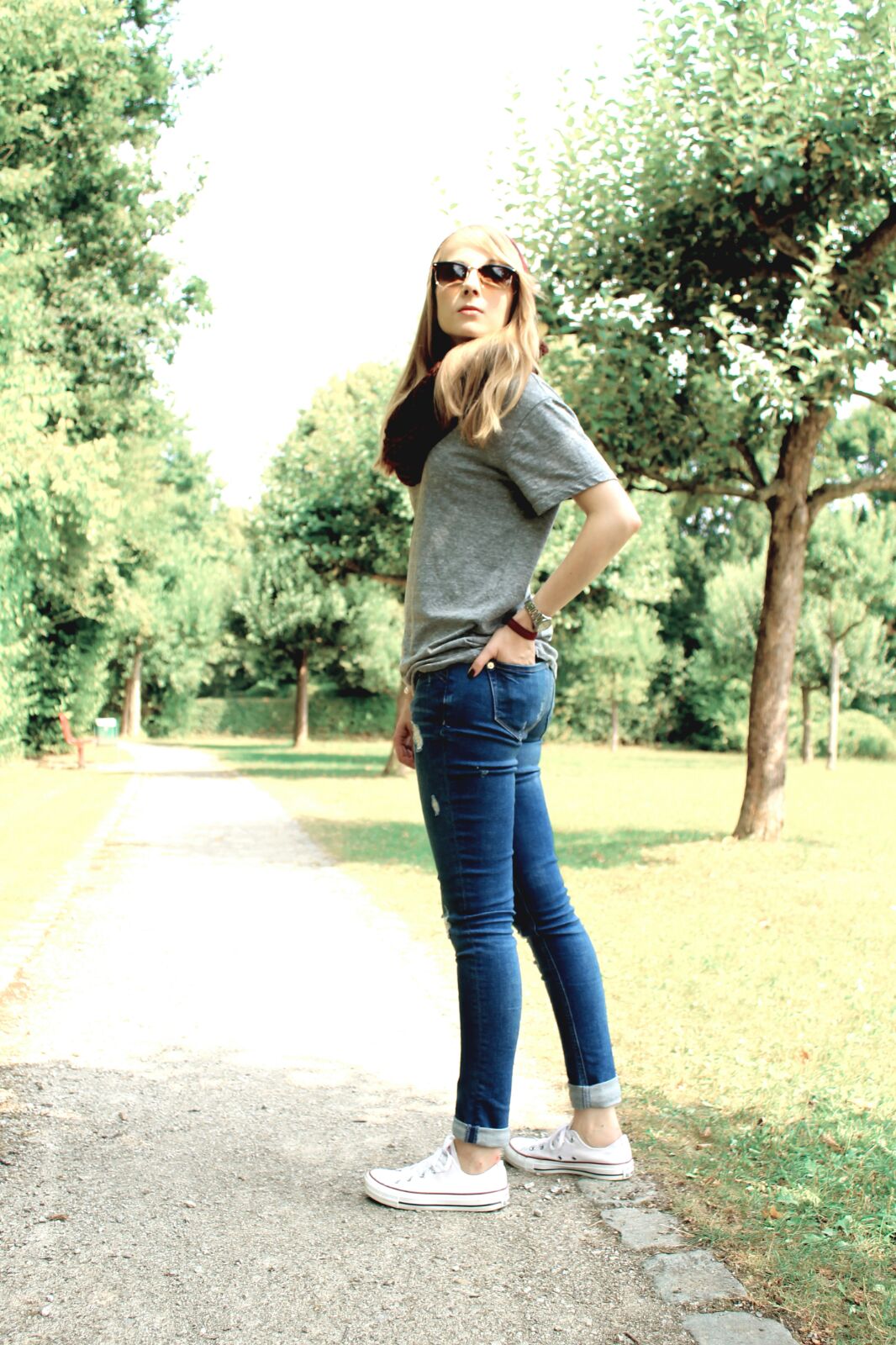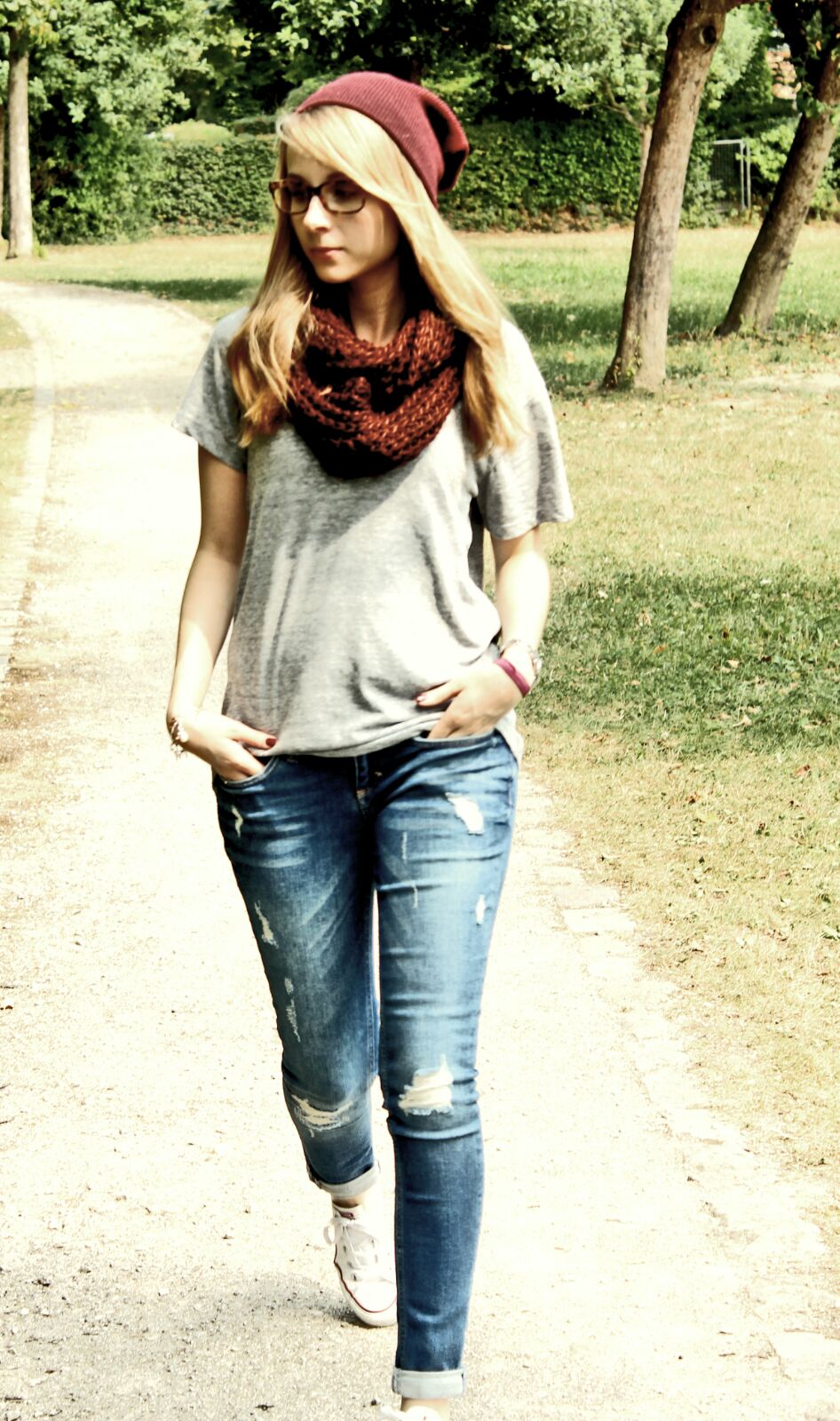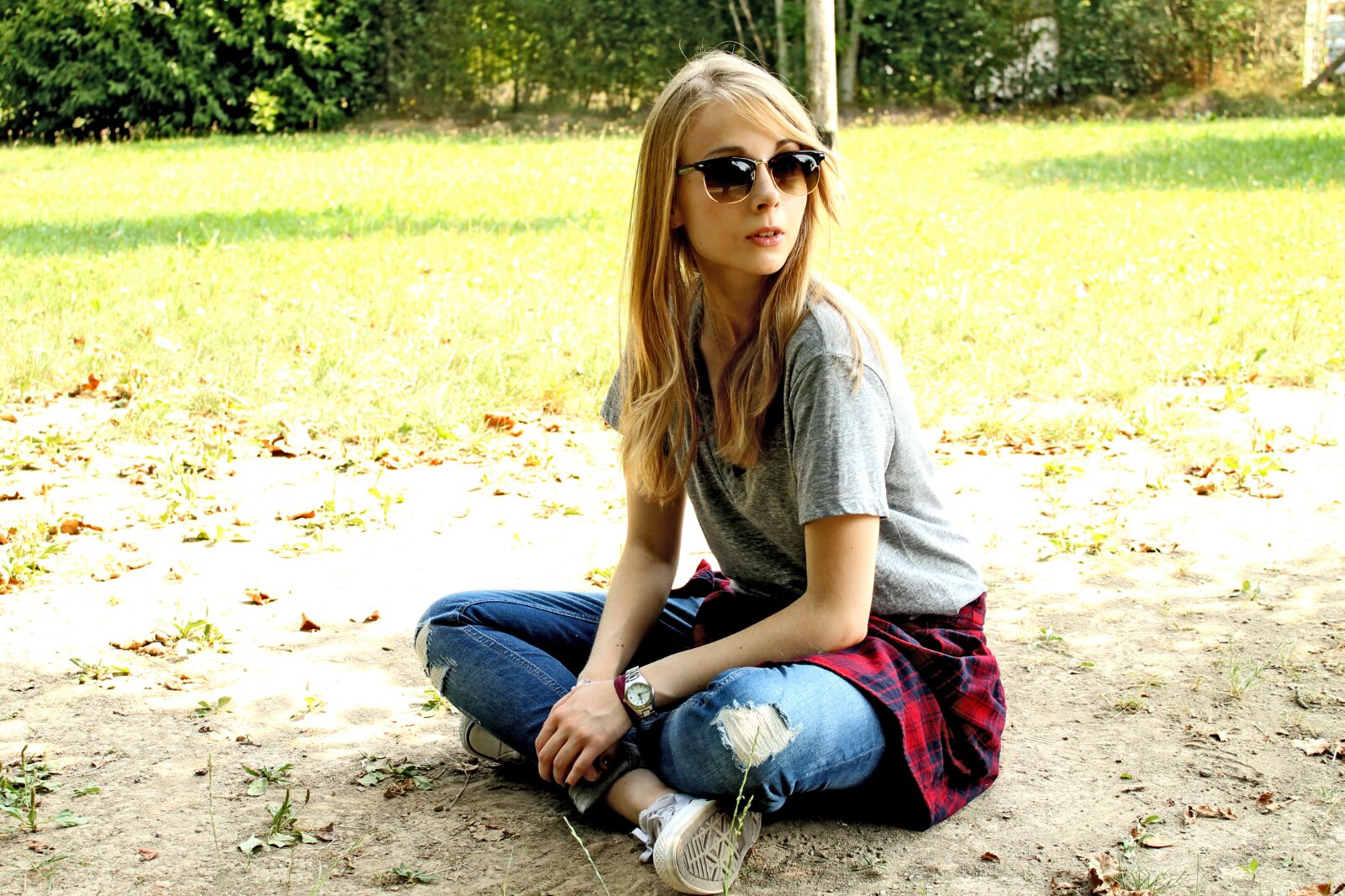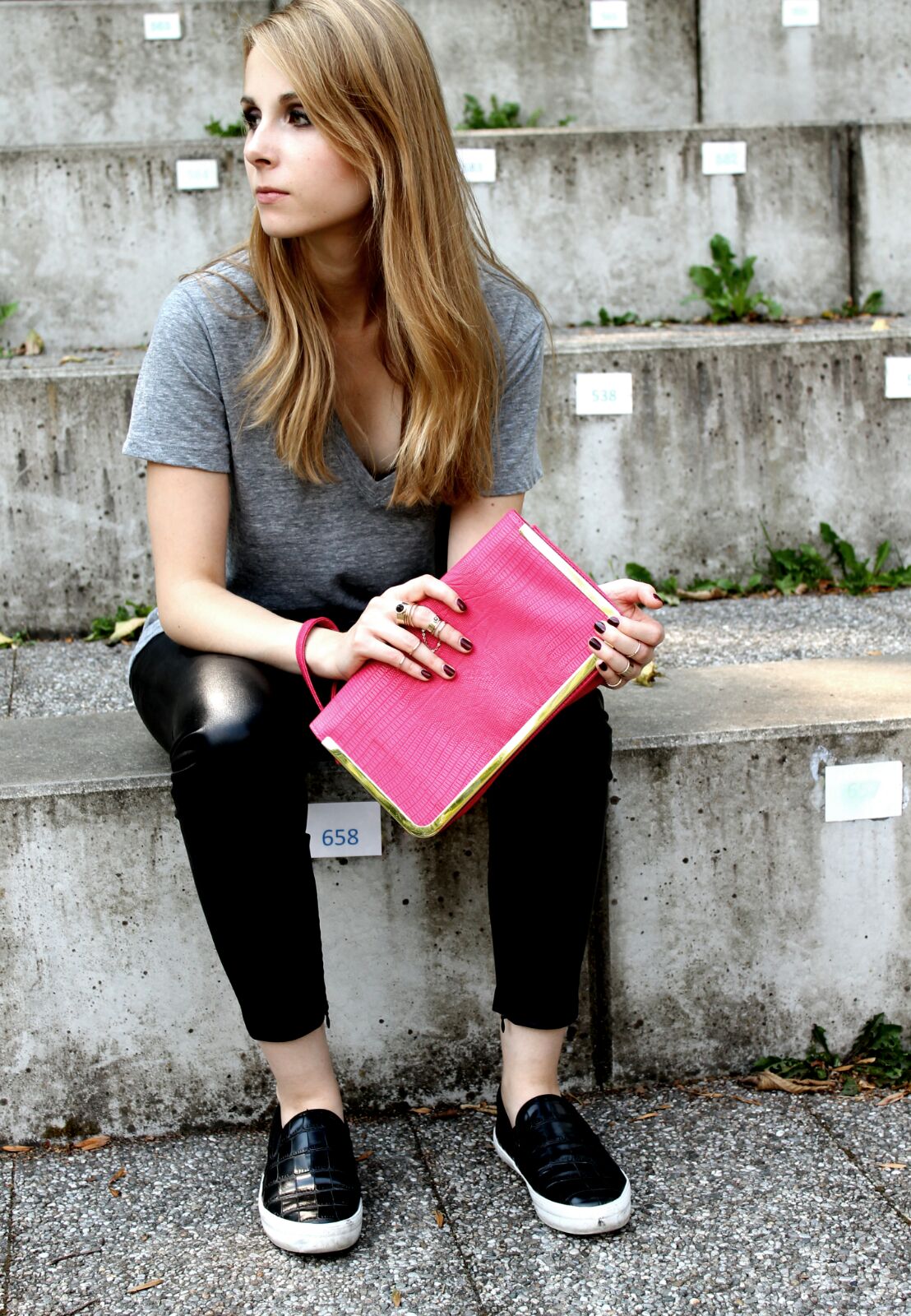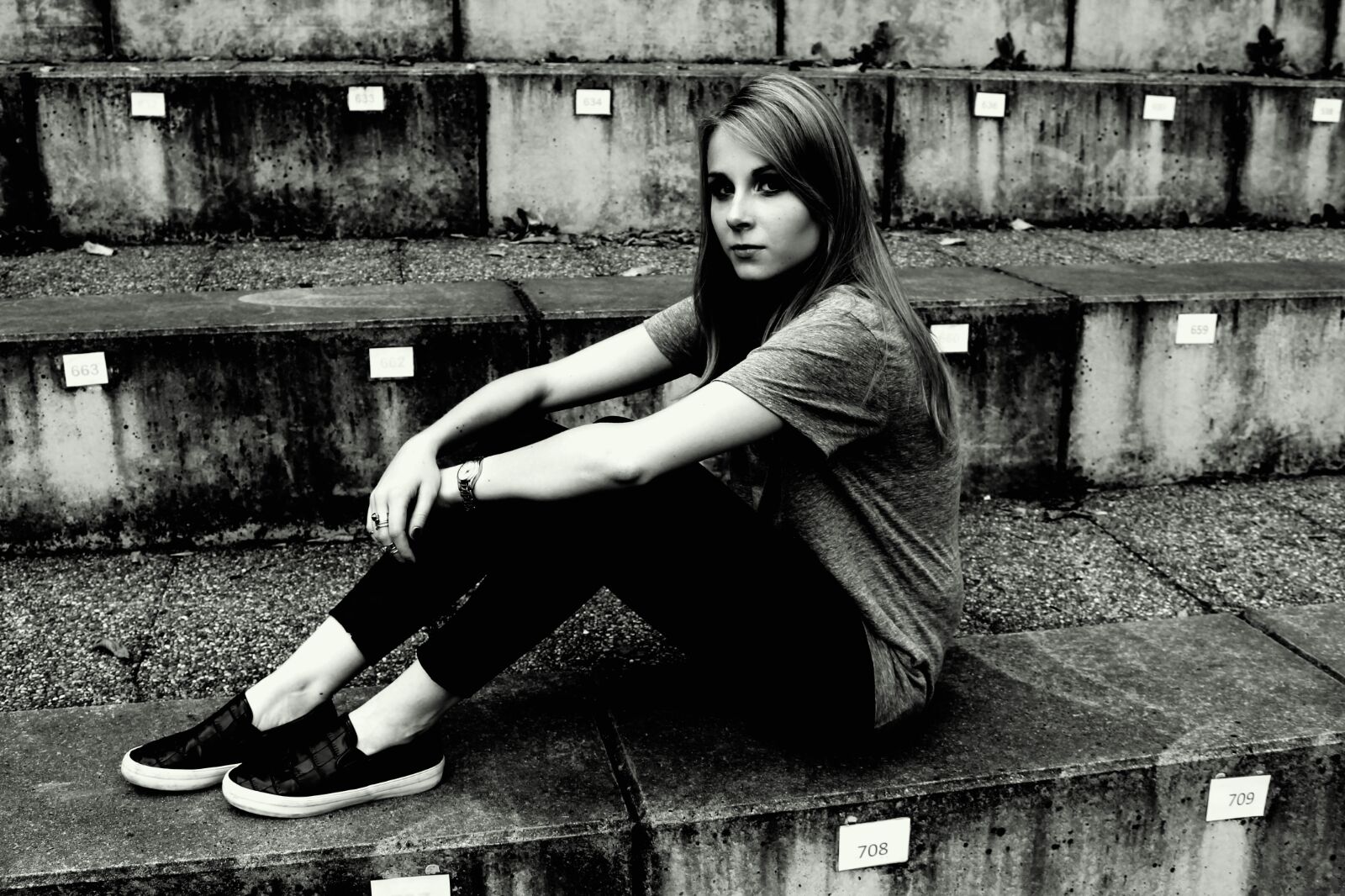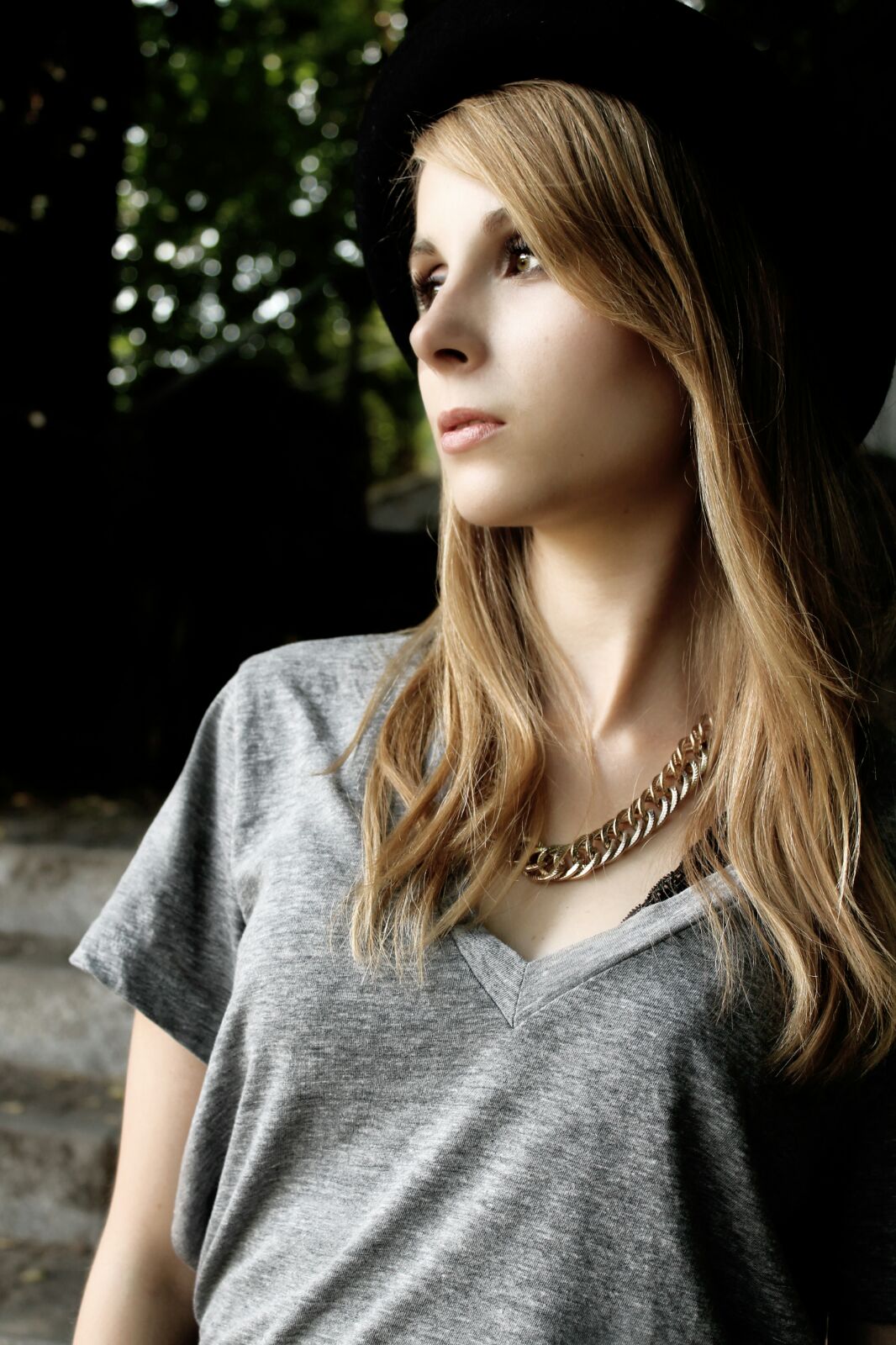 Grey shirt – Forever 21
Skirt – Zara
Bralette – H&M
Leather trousers – Zara
Ripped jeans – River Island
Boots – Replay