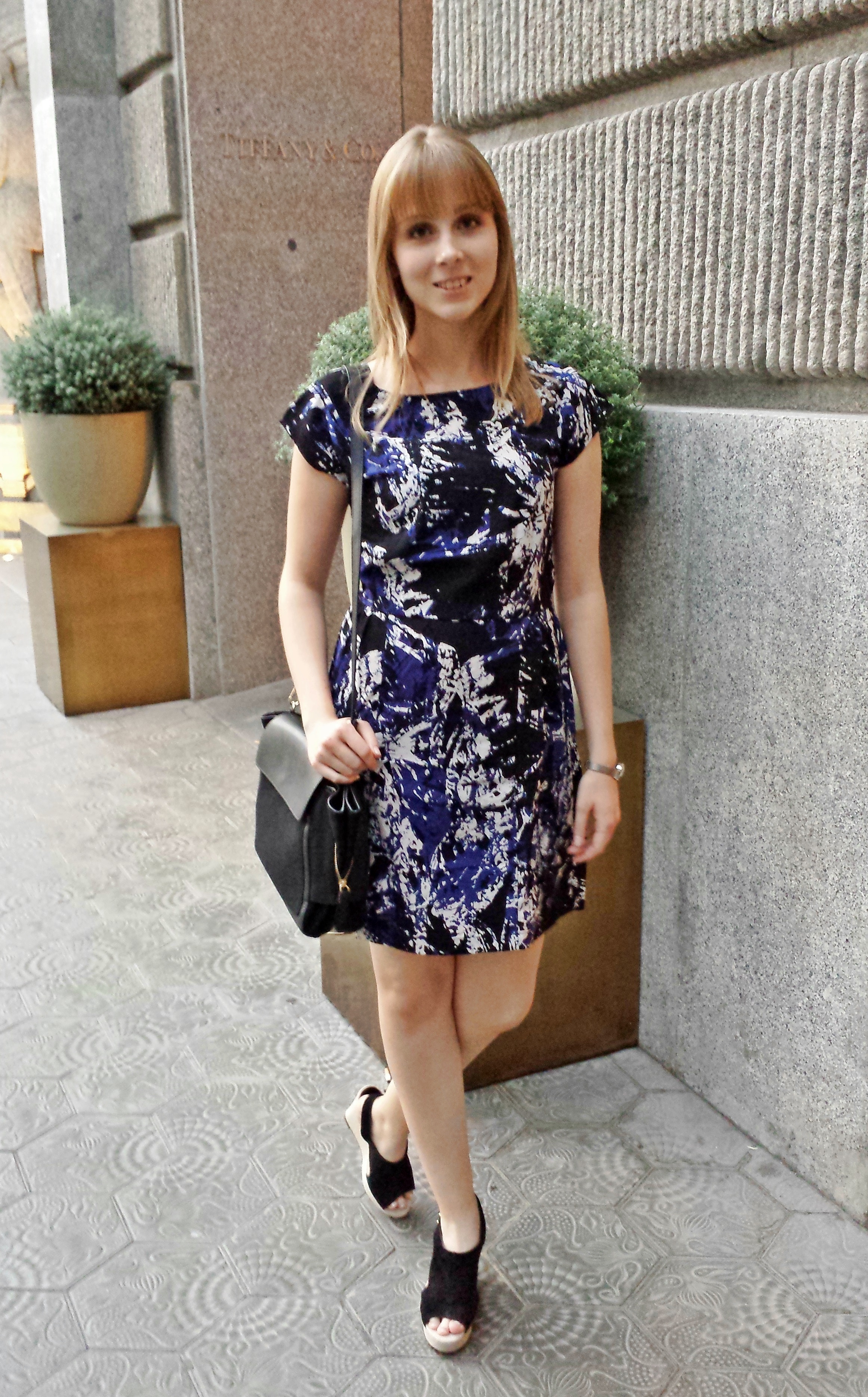 Hey everyone!
It's already September, but time for long jeans and biker boots? Nope, not yet. (; It's still warm and sunny outside, especially in Barcelona the weather was very pleasant. And I, of course, did pack clothes, that were SO too warm for Spain (typically me…). Which means I actually was forced to go shopping, since my Jeans were obviously the wrong choice. And believe it or not, I did opt for dresses. Amazing, huh? Now let's take a look at what Zara and Mango had to offer me. (;
//Hallo meine Lieben!
Es ist zwar schon September, aber Zeit, die langen Hosen und Biker Boots rauszuholen? Nope, noch nicht. (; Es ist immer noch warm und sonnig draußen, vor allem in Barcelona war das Wetter sehr angenehm. Aber ich habe, wie sollte es auch anders sein, natürlich die KOMPLETT falschen Klamotten eingepackt, viel zu warm für Spanien (typisch ich…). Was bedeutete, dass ich praktisch gezwungen war, einkaufen zu gehen, da meine langen Jeans ja offensichtlich die falsche Wahl waren. Und man glaubt es kaum, ich habe mich für Kleider entschieden. Wahnsinn, oder? Also dann schauen wir mal, was Zara und Mango so zu bieten hatten. (;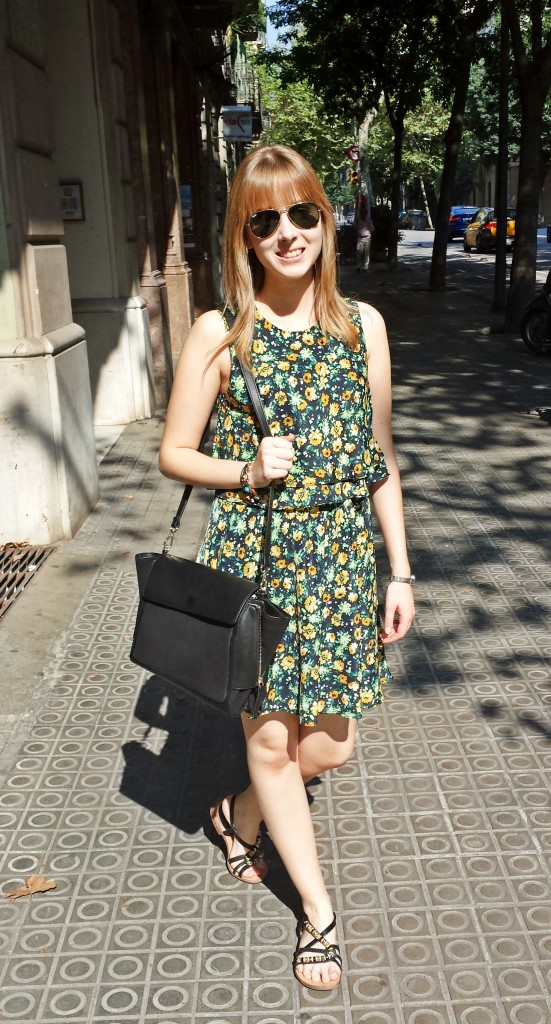 Dress – Zara
Bag – Zara
Sandals – Graceland
Sunglasses – Ray Ban
Such a comfy and flowy dress – I love it! The fabric feels like silk and at first it may look like a skirt and a fitting shirt, but it's a dress with black mesh underneath, which shows just a tiny little bit of skin.
//So ein bequemes und luftiges Kleid – ich liebe es! Das Material fühlt sich wie Seide an und im ersten Moment mag es so aussehen, als würde es aus einem Rock mit passendem Oberteil bestehen, aber es ist ein Kleid mit schwartem Netzstoff drunter, welcher nur ein ganz klein wenig Haut hier und da zeigt.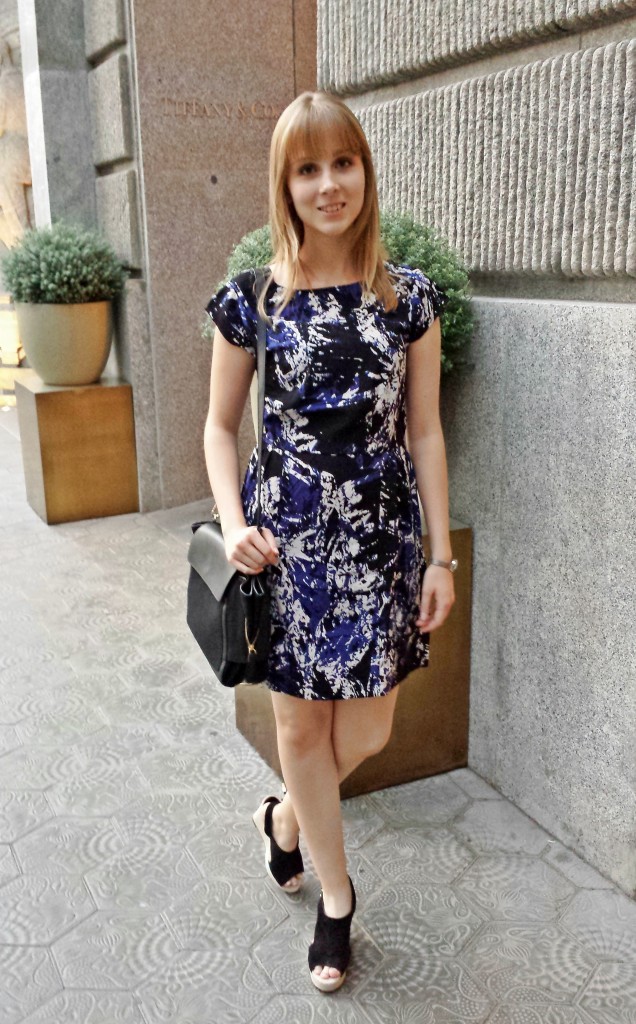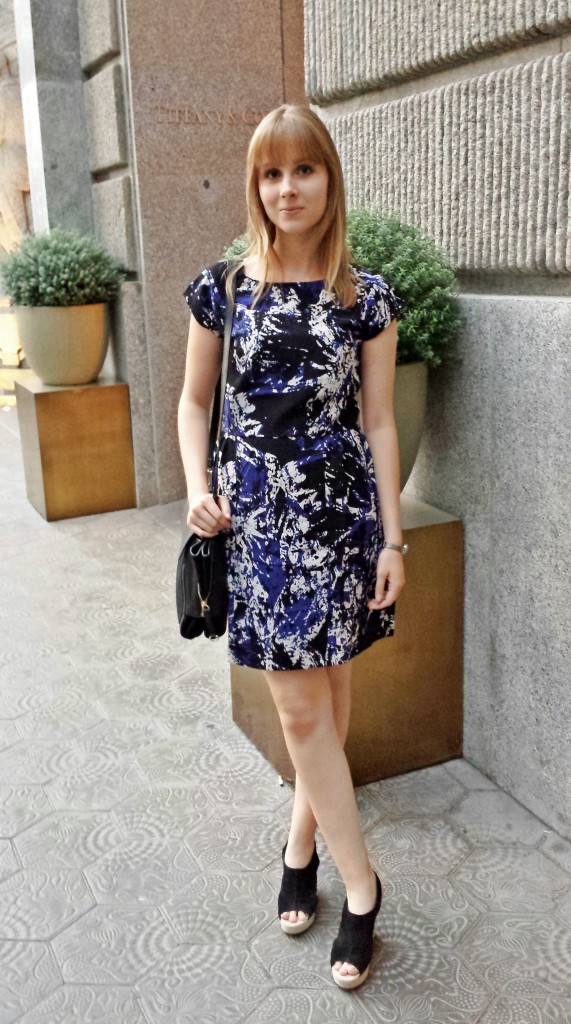 Dress – Mango
Shoes – Mango
Bag – Zara
This dress, I love it even more. <3 It fits perfectly, has the perfect length, the perfect colors and I simply felt so good in it. I wore this on our last evening, as we had dinner at MOments, the restaurant at Mandarin Oriental Barcelona. It doesn't show too much cleavage, which I like, but the back is pretty low cut, very unexpected when you look at it from the front. (;
//Dieses Kleid liebe ich noch mehr. <3 Es sitzt perfekt, hat die perfekte Länge, die perfekten Farben und ich habe mich einfach richtig gut darin gefühlt. Ich habe es an unserem letzten Abend getragen, als wir im MOments, dem Restaurant im Mandarin Oriental Barcelona, Abendessen gegangen sind. Es zeigt nicht zu viel Dekolleté, was ich persönlich mag, aber der Rücken ist ziemlich tief ausgeschnitten, sehr unerwartet, wenn man es so von vorne sieht. (;
Ladies and Gentlemen, be warned… I'm wearing dresses more and more often and I don't know why. But it may continue throughout autumn and winter. Stay tuned, how the story between Laura (me) and dresses will go on. ;D
I wish you all a wonderful Friday and have a great weekend!
//Ladies and Gentlemen, seid gewarnt… Ich trage immer häufiger Kleider und ich weiß nicht, warum. Aber es kann so weiter gehen, sogar im Herbst und im Winter. Bleibt dran, wie die Geschichte von Laura (mir) und Kleidern weiter geht. ;D
Ich wünsche euch allen einen wundervollen Freitag und habt ein tolles Wochenende!