Hey everyone!
It's exam time right now, so basically all I'm doing is stuDYING. Thankfully in two weeks it's already over!
Anyway, the calendar says July, but the weather says something like: 'Hmm I don't care, I'd rather have September right now!' – in other words, the weather is anything but summery. During the last two weeks there have been some grey, rainy and windy days and everyone thought it was already time for autumn. As a result I had to adapt my wardrobe (I wore my shorts, like, once this year, but hey – who needs summer? -.-) and had to pull out sweaters and long jeans again. I ended up wearing a jeans that I thought wouldn't fit anymore (yes!) but which I absolutely love and my beloved Zara wedges.
So, if you're also having exams right now I wish you my very best and hopefully we will have summer soon!
//Hallo meine Lieben!
Bei mir ist momentan Klausurenzeit, also bestehen meine Tage praktisch nur aus lernen. Zum Glück ist aber in zwei Wochen schon alles geschafft!
Jedenfalls sagt der Kalender eigentlich Juli, das Wetter jedoch scheint zu sagen: "Hmm ist mir egal, ich hätte jetzt lieber September!" – oder anders ausgedrückt, das Wetter ist alles andere als sommerlich. In den letzten zwei Wochen hatten wir ein paar richtig ekelhafte, graue, regnerische Tage und jeder hatte das Gefühl wir hätten bereits Herbst. Das hatte zur Folge, dass ich meine Garderobe dem Ganzen irgendwie anpassen musste (ich hab meine Shorts vielleicht ein Mal getragen dieses Jahr, aber hey, wer braucht schon Sommer? -.-) und meine Pullover und langen Jeans wieder hevorkramen musste. Im Endeffekt trug ich dann eine Jeans, von der ich dachte sie würde mir gar nicht mehr passen (yes!), welche ich aber unglaublich gerne mag und meine geliebten Zara Wedges.
Also, wenn ihr auch gerade mit mir in der Klausurenphase seid, dann wünsche ich euch viel Glück und hoffentlich haben wir bald richtig Sommer!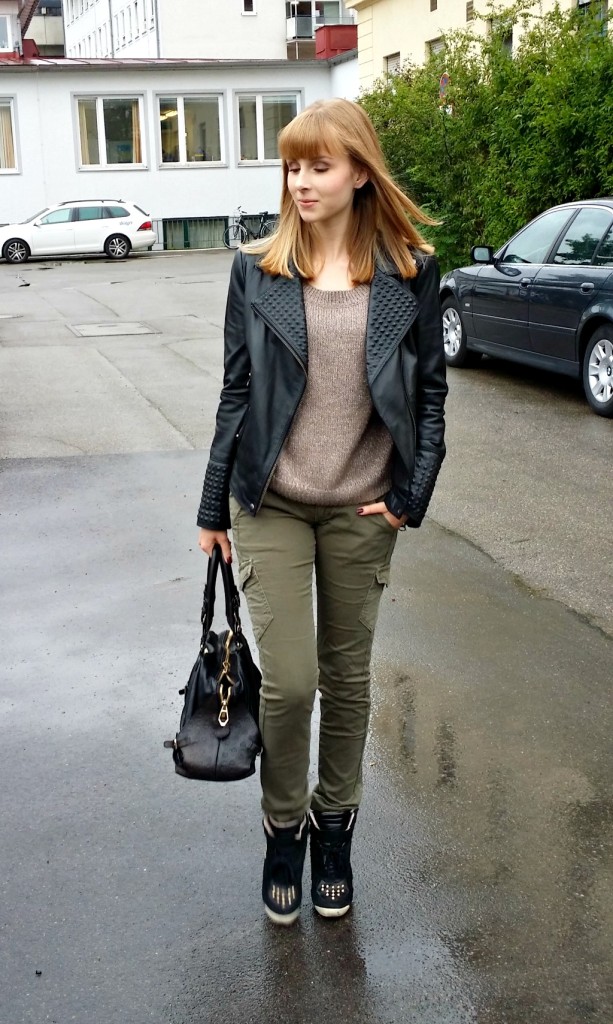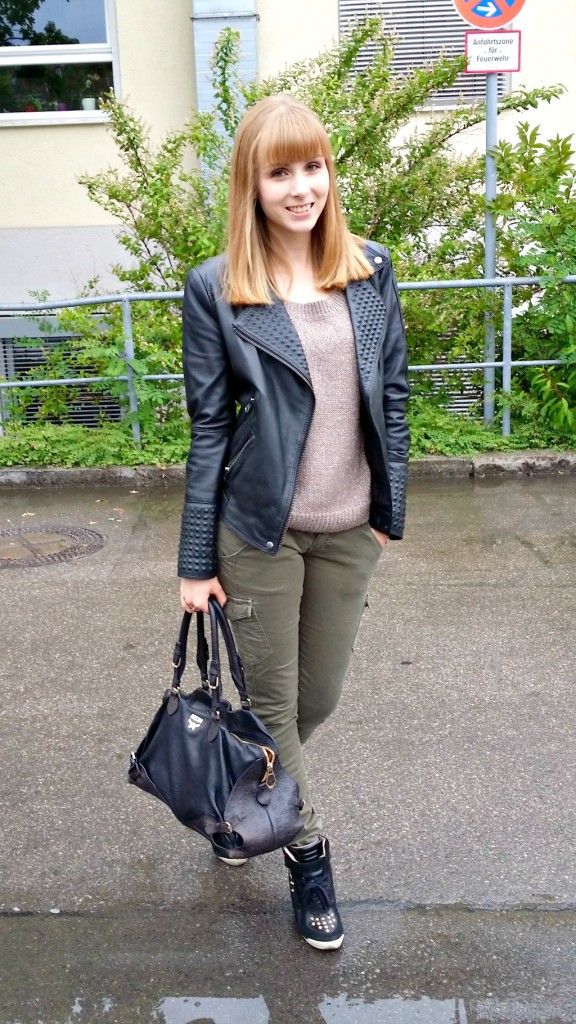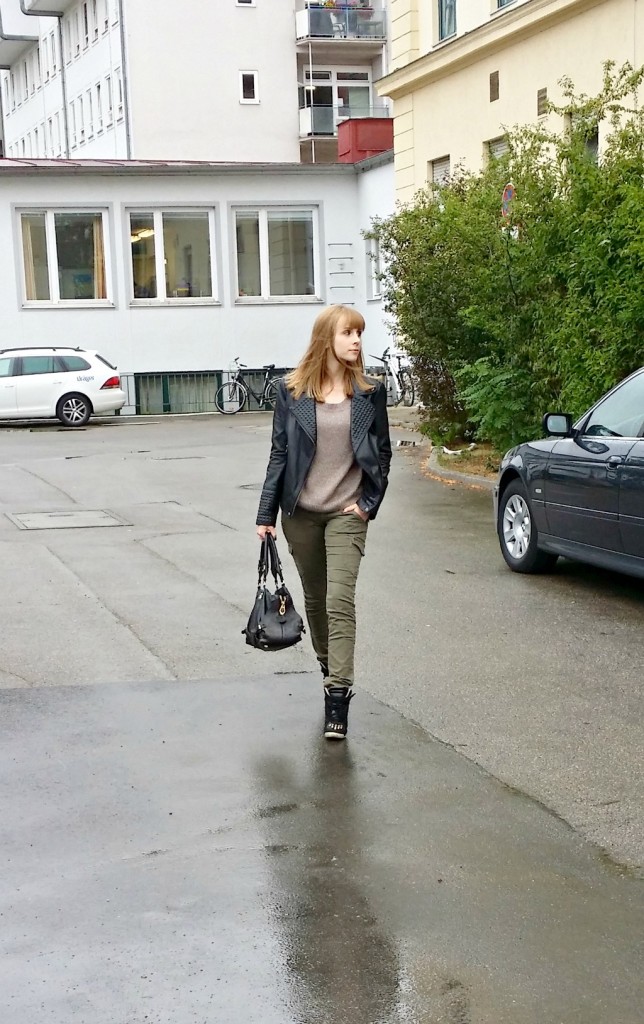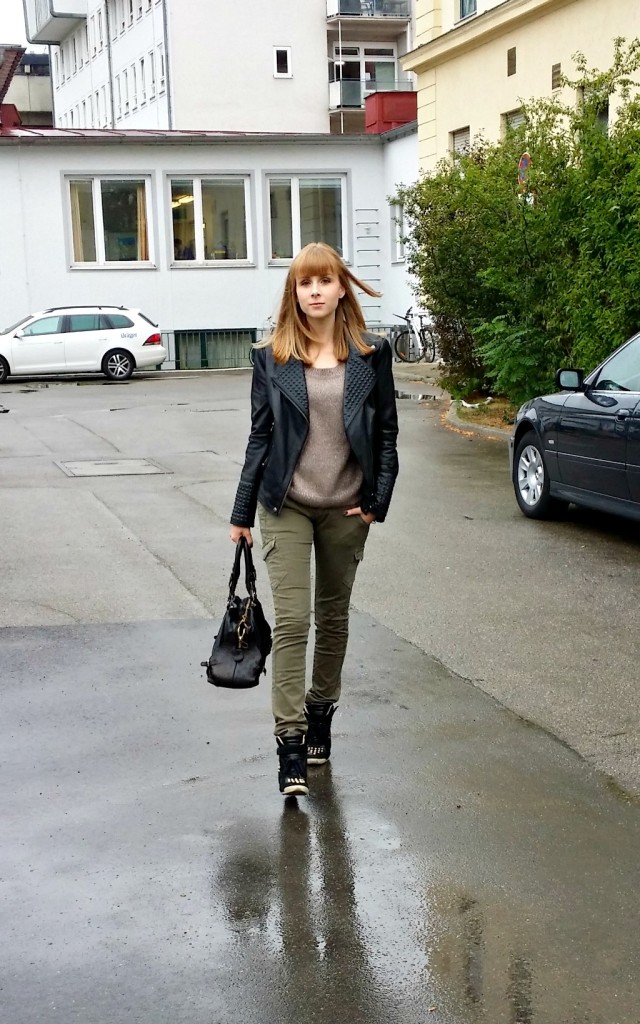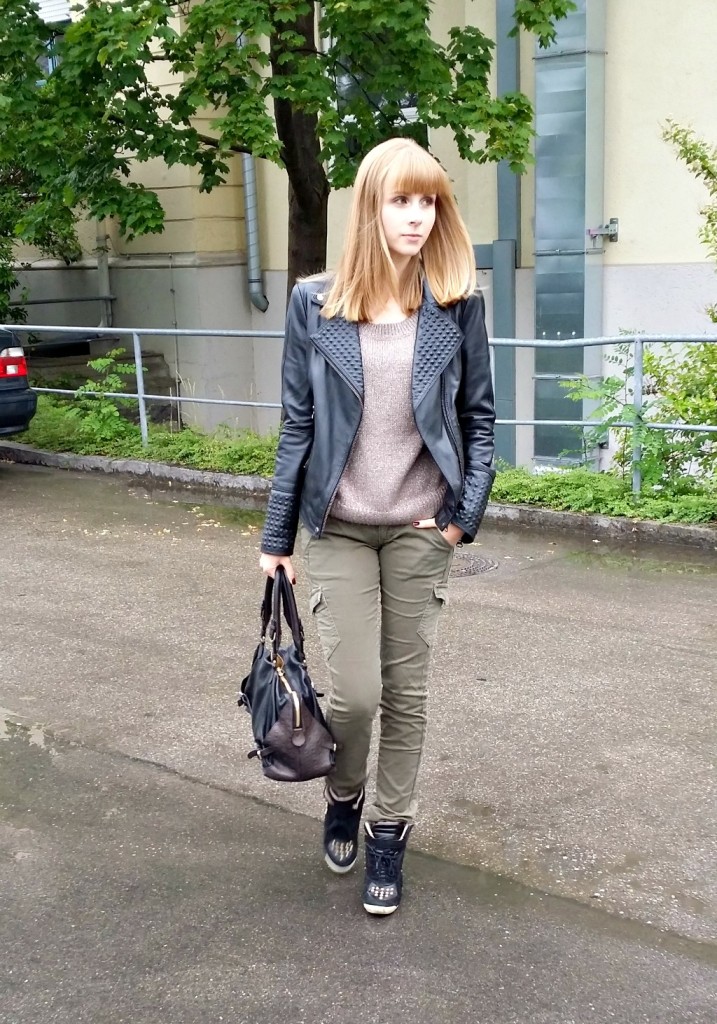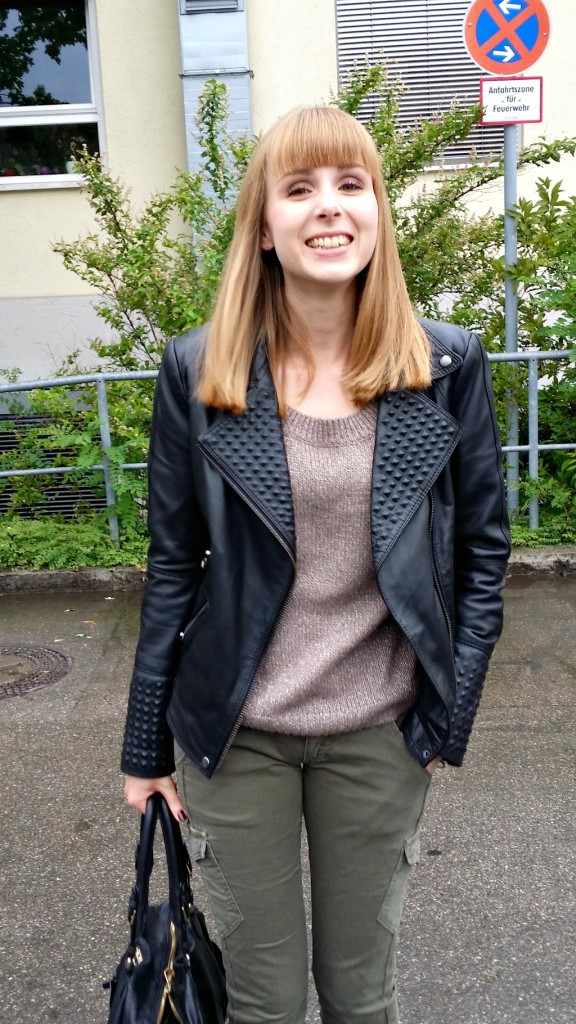 Leather jacket – Zara
Sweater – H&M
Jeans – Cross Jeanswear Co.
Shoes – Zara
Bag – MCM
Nails – Essie Soul Mate