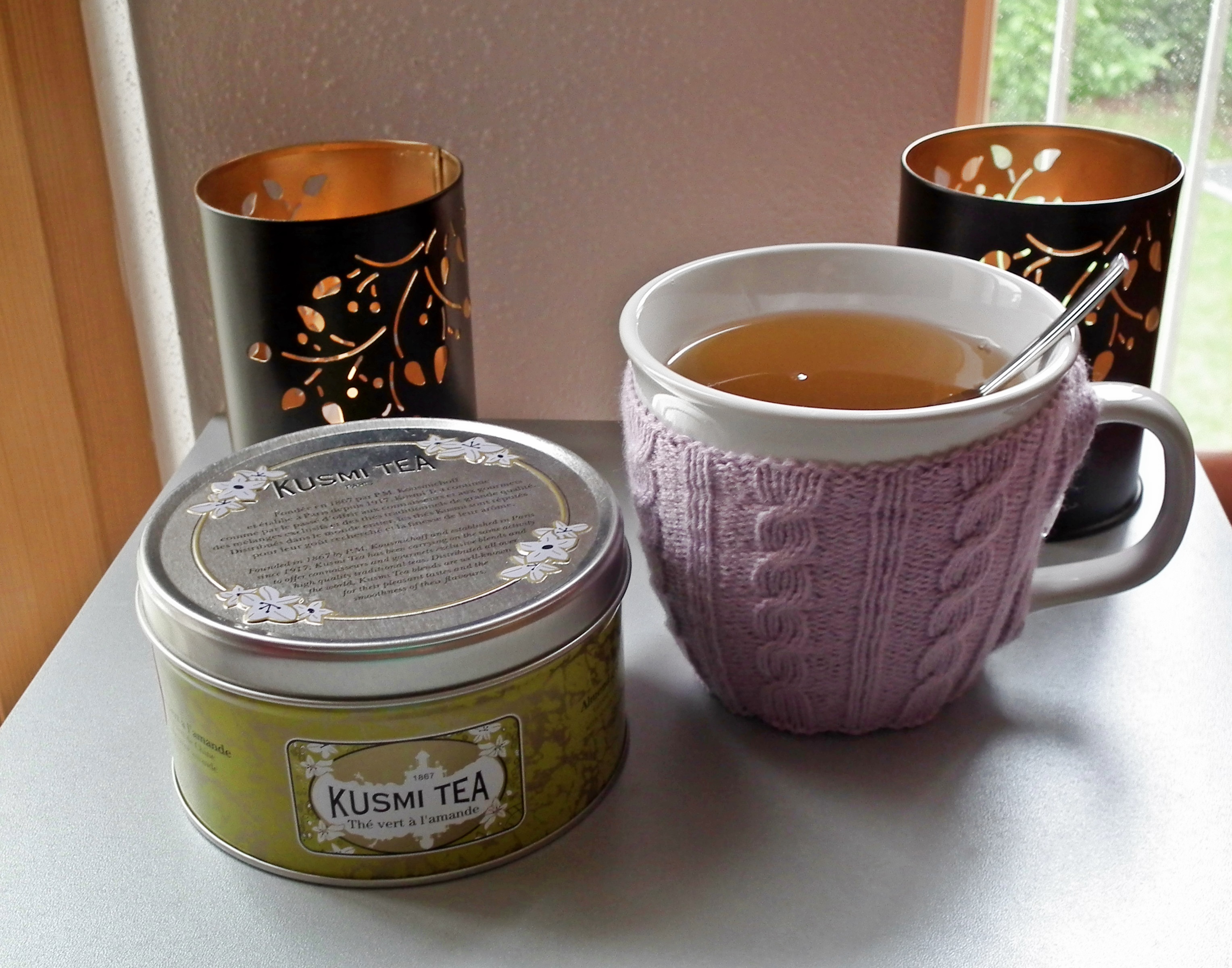 Tea was definitely made for fall and winter. Is there anything better on cold, grey and rainy days, where you just feel like lying in your comfy bed, watching your favourite TV series and warming up from within with a delicious cup of hot tea? Don't think so.
I really love the benefits of tea. It can help you to recover from a nasty cold, it can help ease PMS symptoms (ladies, you know what I'm talking about…), reduce stress and so much more. No matter which blend you choose, your body and your mood will thank you.
My personal all time favourites are ginger, fennel-anis-caraway and green tea. Today I'm going to show you my current favourite: Kusmi Tea's Green Tea with Almond. Kusmi Tea is really famous right now and I can already say, that I am a huge fan. Their boxes look absolutely cute and the tea itself is delicious.
//Tee wurde eindeutig für die Herbst- und Wintermonate gemacht. Gibt es etwas besseres an kalten, grauen und verregneten Tagen, an denen man am liebsten nur im Bett liegen will, einen Marathon seiner Lieblingsserie starten und sich von innen heraus mit einer heißen Tasse köstlichem Tee aufwärmen will? Ich glaub nicht.
Ich selbst glaube voll an die Vorteile von Tee. Er kann einem dabei helfen, sich von einer Erkältung zu erholen, PMS Symptome in den Griff zu kriegen (Mädels, ihr wisst, wovon ich rede…), Stress zu reduzieren und noch so vieles mehr. Ganz egal welche Sorte ihr bevorzugt, euer Körper und eure Laune wird es euch danken.
Meine persönlichen Favoriten sind Ingwer, Fenchel-Anis-Kümmel und grüner Tee. Heute werde ich euch meine neueste Entdeckung (und jetzt schon Favoriten) zeigen: Grüner Tee mit Mandel von Kusmi Tea.
Kusmi Tea ist zur Zeit der totale Renner und ich gehöre schon jetzt zu seinen Fans. Die Boxen sind total süß und der Tee ist einfach richtig lecker.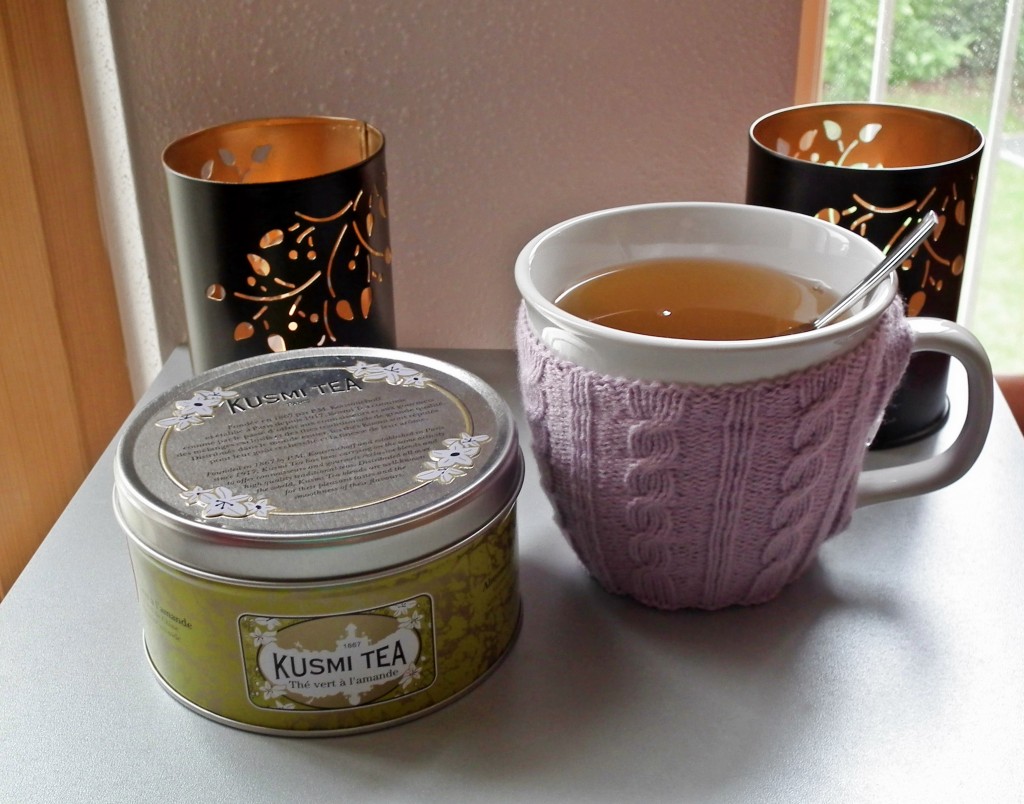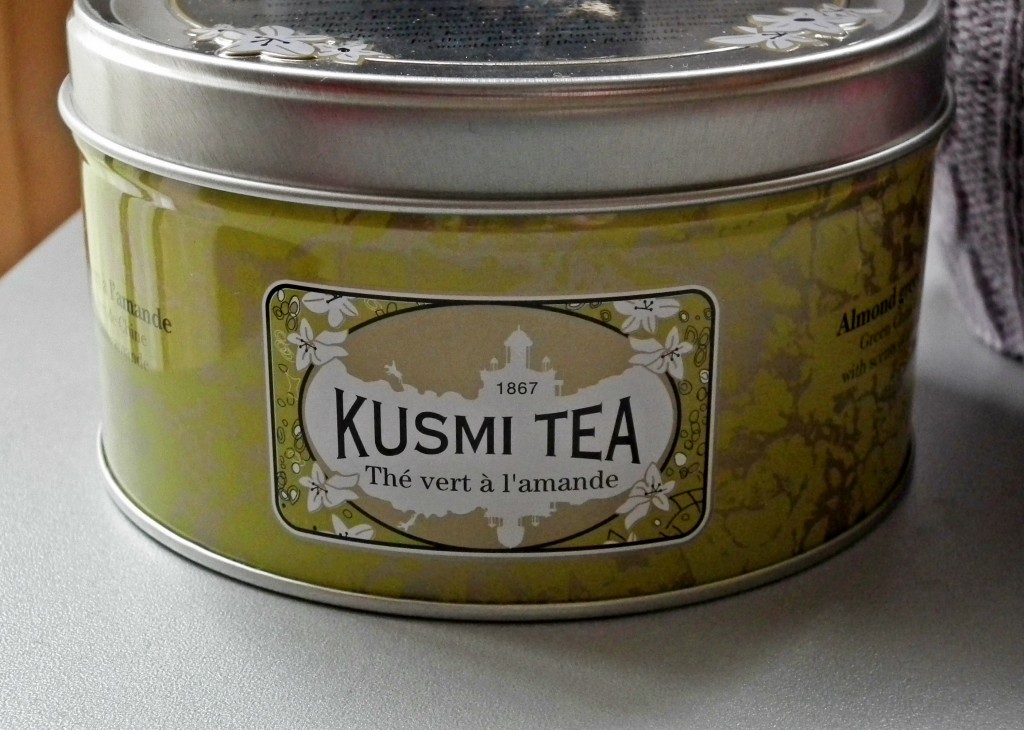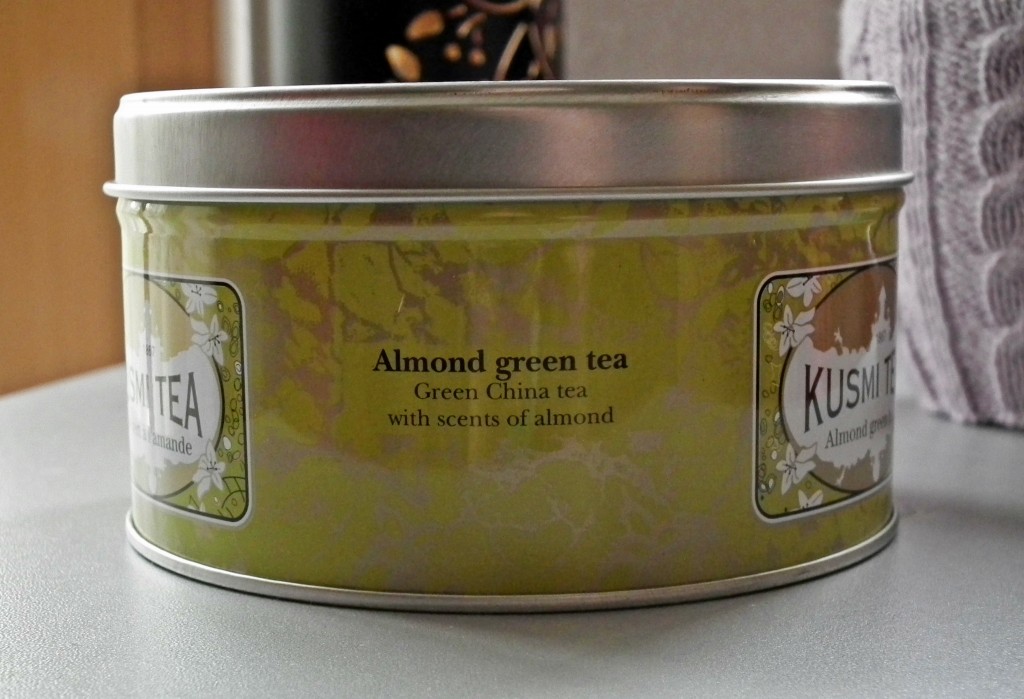 When you open the box, you instantly smell the characteristic scent of green tea, but with the distinctive sweet flavour of almonds – amazing. The tea itself doesn't taste as sweet as it smells, but that does not bother me, in fact, I like it that way. It is a very mild blend with an unexpected twist and I just can't get enough of it. (;
So, I'm going to make myself another cup of tea now (guess which one) and I wish you all a wonderful Wednesday!
Have you already tried Kusmi Tea?
//Wenn man die Box öffnet, riecht man sofort den charakteristischen Geruch von grünem Tee, allerdings mit dem unverkennbar süßen Aroma von Mandeln – wahnsinn. Der Tee selbst schmeckt nicht so süß, wie er duftet, aber das stört mich nicht, eigentlich mag ich es so sogar lieber. Es ist eine angenehm milde Mischung mit einem unerwarteten 'Twist' und ich bekomme einfach nicht genug davon. (;
So, ich werde mir jetzt noch eine Tasse Tee machen (ratet mal, welchen) und ich wünsche euch noch einen wunderschönen Mittwoch!
Habt ihr Kusmi Tee schon mal probiert?