Hey everyone!
Since the clock change this weekend it is getting dark soooo early! Today I took the train home at 5 p.m. and it was already starting to get dark. If I don't like something about the winter months, that's it. -.-
Anyway, to lighten up the day a little bit, I've got a new outfit post for you guys! During the last few days it was really sunny and warm (at least where I live) and it almost felt like late summer. This is how fall should be, don't you think? (; But it's already October, which means that early mornings and nights can be pretty cold. But that's what I like about fall, because I finally have the chance to wear beanies and caps! I just love them, they're so cozy, come in handy on a bad hair day (we all have those…) and are just that little extra on any outfit. Now, let's take look at how I wore one of my grey beanies and I hope you have a wonderful evening!
//Hallo meine Lieben!
Seit der Zeitumstellung am Wochenende wird es jetzt schon soooo früh dunkel! Ich habe heute um 17:00 Uhr den Zug nach Hause genommen und da hat es schon angefangen, dunkel zu werden. Wenn es etwas gibt, was ich an den Wintermonaten nicht mag, dann ist es das. -.-
Egal, um den Tag ein wenig aufzuhellen, habe ich einen neuen Outfitpost für euch! In den letzten Tagen war es schön sonnig und warm (zumindest da, wo ich lebe) und es hat sich schon fast wie Spätsommer angefühlt. So sollte der Herbst immer sein, findet ihr nicht? (; Aber es ist immerhin schon Oktober, was bedeutet, dass die frühen Morgenstunden und Nächte ziemlich kalt sein können. Aber das mag ich irgendwie auch am Herbst, denn so kann ich endlich meine Mützen und Beanies tragen! Ich liebe sie einfach, sie sind so gemütlich, sind Lebensretter an einem bad hair day (wir alle haben sie…) und sind noch das gewisse Extra bei jedem Outfit. Also, schauen wir uns mal an, wie ich eine meiner grauen Beanies getragen habe und ich hoffe, dass ihr alle einen wundervollen Abend habt!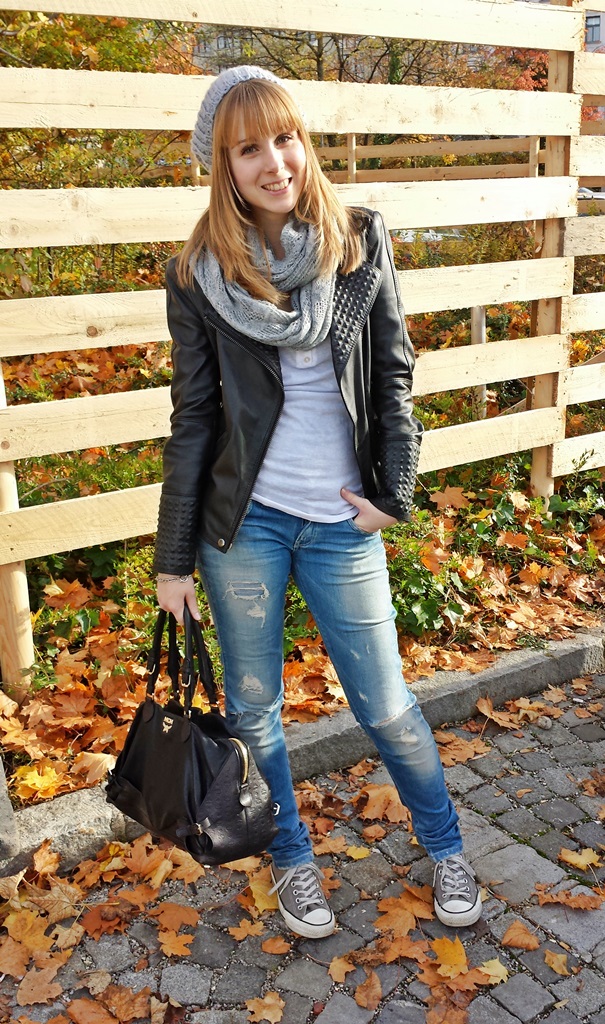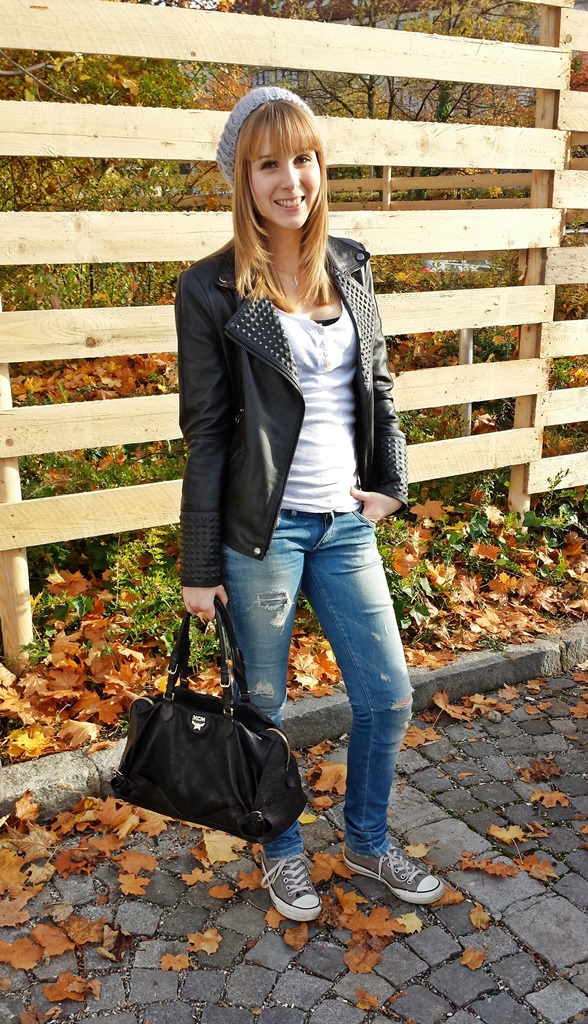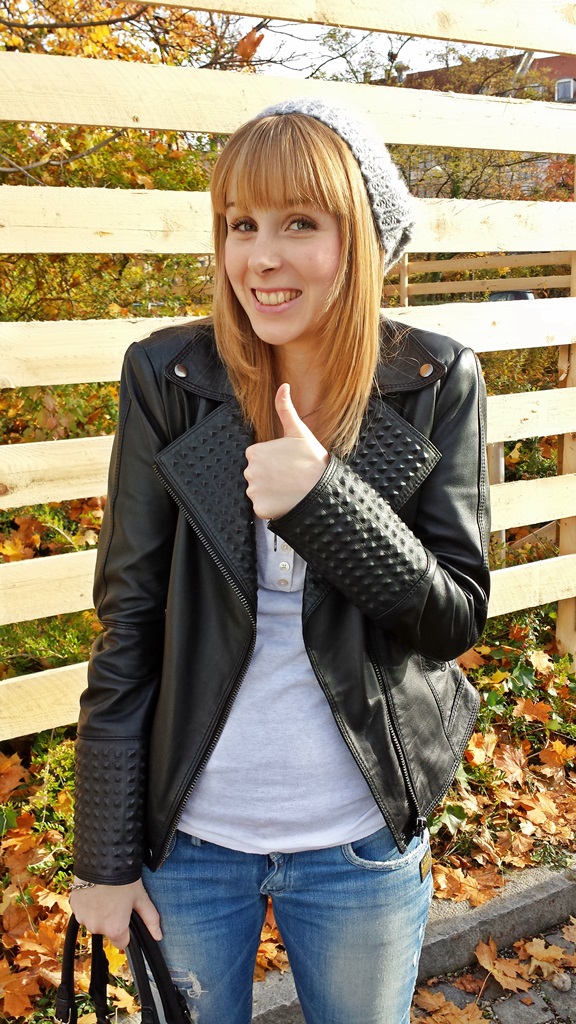 Sunny & warm = good mood (:
Sonnig & warm = gute Laune (:
Beanie – H&M
Leather jacket – Zara
Tanktop – Esprit
Shirt – Hilfiger Denim
Jeans – G-Star
Shoes – Converse
Scarf – Tchibo
Bag – MCM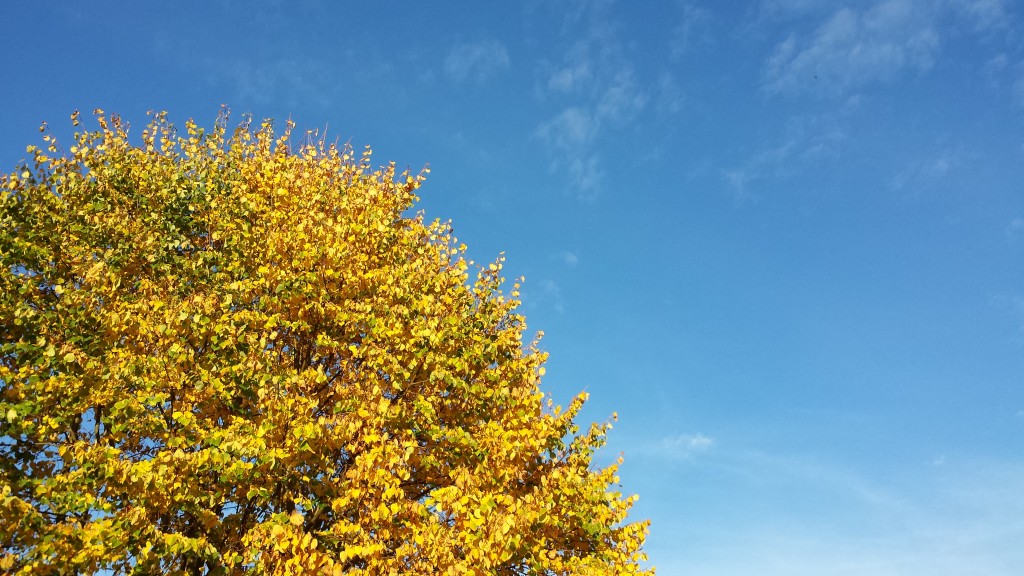 Golden October <3