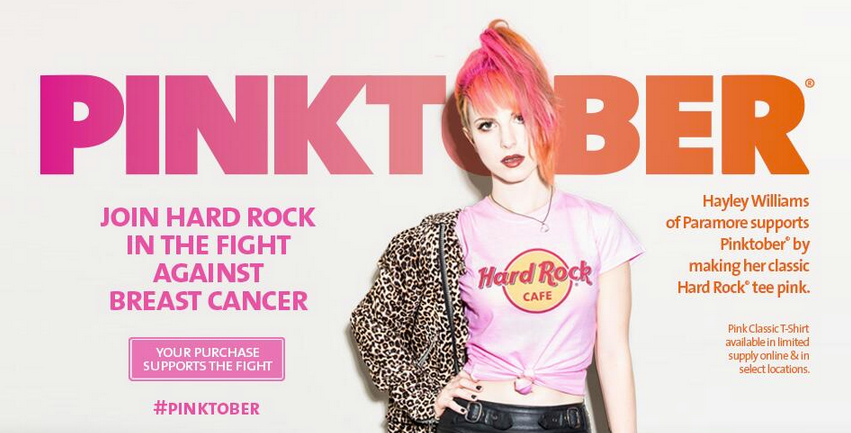 Pinktober feat. Hayley Williams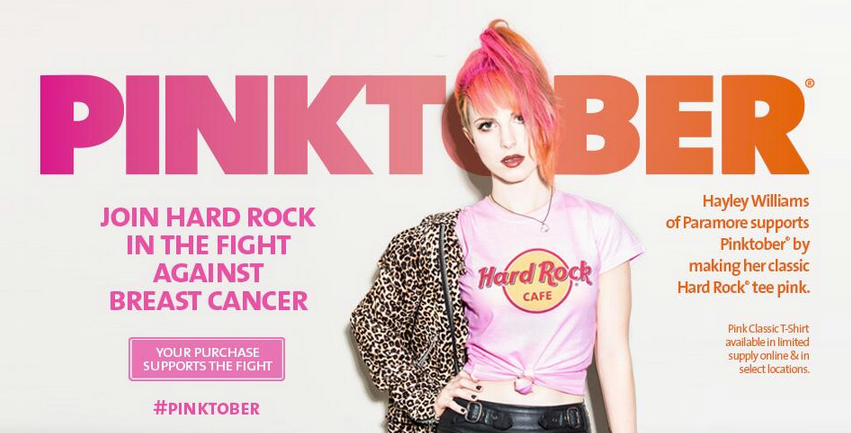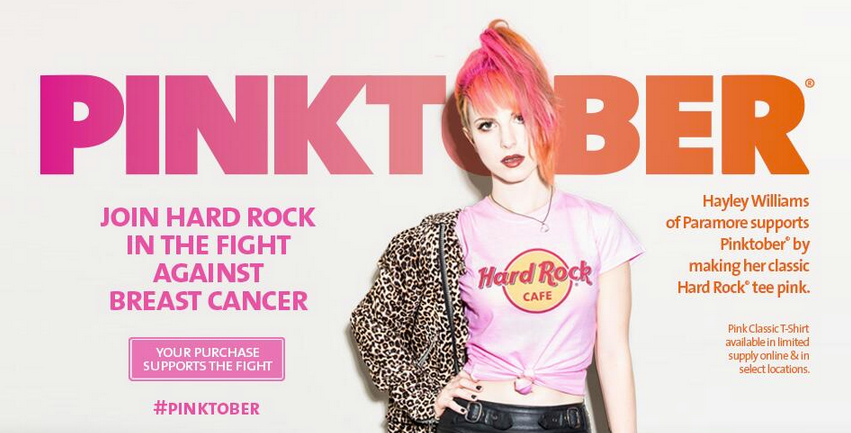 picture from hard rock cafe
This year, the Hard Rock Cafes are again supporting Breast Cancer Awareness with  their campaign called 'Pinktober'. They design shirts, accessories, organise special concerts, create pink drinks – all in order to rise awareness and to donate money to the Breast Cancer Research Foundation. Every year, there is another star promoting their campaign, in 2013 it's Paramore's lead singer Hayley Williams.
So next time you walk into a Hard Rock Cafe, listen to good music, eat, drink AND shop for a good cause.
//Auch dieses Jahr unterstützen die Hard Rock Cafes wieder das Bewusstsein für Brustkrebs mit ihrer 'Pinktober' Kampagne. Sie designen Shirts, Accessiores, organisieren Konzerte, kreieren pinke Drinks – alles, um auf das Thema aufmerksam zu machen und um Geld an die Breast Cancer Research Foundation zu spenden. Jedes Jahr promotet ein anderer Star die Kamagne, 2013 ist es Paramore's Leadsängerin Hayley Williams.
Also wenn ihr nächstes Mal in ein Hard Rock Cafe geht, hört gute Musik, esst, trinkt UND kauft ein für einen guten Zweck.