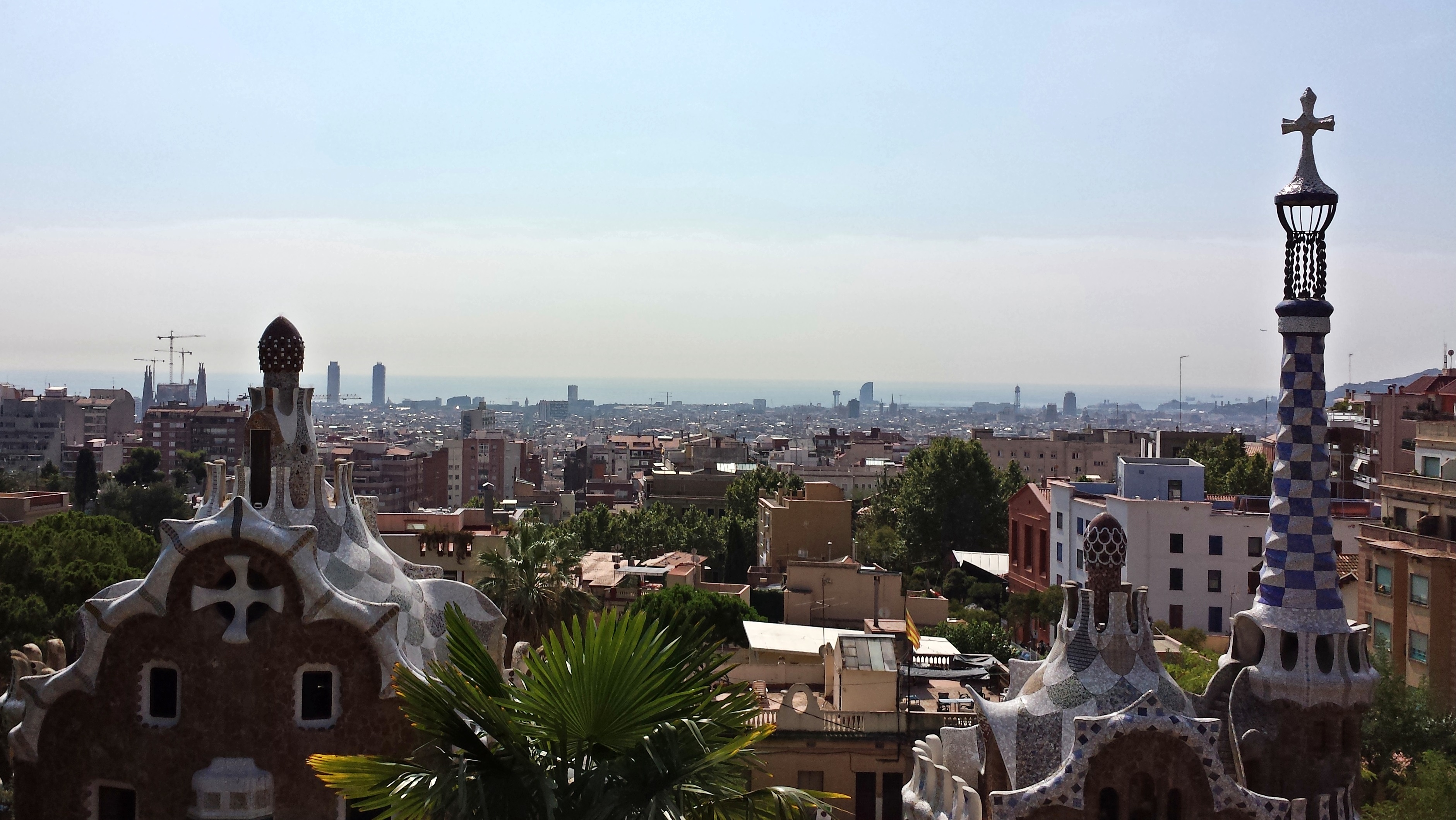 Hey my lovelies!
I'm back! We came home last night and I was so tired, I instantly fell into my bed. Today, I started my first day at home with a morning run and gone was the tiredness of yesterday.
The trip to Barcelona was just wonderful, I didn't expect the city to be so beautiful. The weather was very pleasant, not too hot or humid, and definitely better than the weather here (cloudy, cold, grey – hello autumn….). We did two bus tours through the city, which gave us a good impression of Barcelona and it's surroundings, visited the Sagrada Familia, the Park Guell, La Placa de la Catalunya, an old cathedral, two buildings of Gaudi and so much more. Today I'm going to show you a photo diary of Barcelona, as I told you I took a lot of pictures. (; During the next days, more posts about my trip will follow, for example a beauty haul post, a fashion post and also something about food (of course (; ). So I hope you like it and stay tuned for more about Barcelona!
//Hallo meine Lieben!
Ich bin zurück! Wir sind gestern Nacht zurück gekommen und ich war einfach so müde, dass ich sofort ins Bett gefallen bin. Heute habe ich meinen ersten Tag zu Hause mit einer Runde Joggen am Morgen begonnen und schon war die Müdigkeit von gestern verflogen.
Der Trip nach Barcelona war einfach toll, ich habe nicht erwartet, dass die Stadt so wunderschön ist. Das Wetter war sehr angenehm, nicht zu heiß oder zu schwül und definitiv besser, als hier (wolkig, kalt und grau – Hallo Herbst…). Wir haben zwei Bustouren durch die Stadt gemacht, die uns einen guten und umfangreichen Eindruck von Barcelona und der Umgebung gegeben haben, haben die Sagrada Familia besucht, den Park Guell, die Placa de la Catalunya, eine alte Kathedrale, zwei Gebäude von Gaudi und noch so vieles mehr. Heute werde ich euch ein Foto Tagebuch von Barcelona zeigen, wie ich euch schon gesagt habe, habe ich natürlich fleißig geknipst. (; In den nächsten Tagen wird es weitere Posts über meinen Aufenthalt in Spanien geben, unter anderem einen Beauty Haul, einen Fashion Post und etwas zum Thema Essen (was sonst (; ) Also, ich hoffe, es gefällt euch und bleibt weiter dran für mehr vom wunderbaren Barcelona!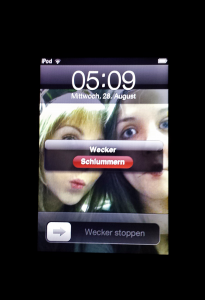 Early flights are not funny -.-
Frühe Flüge sind kein Spaß -.-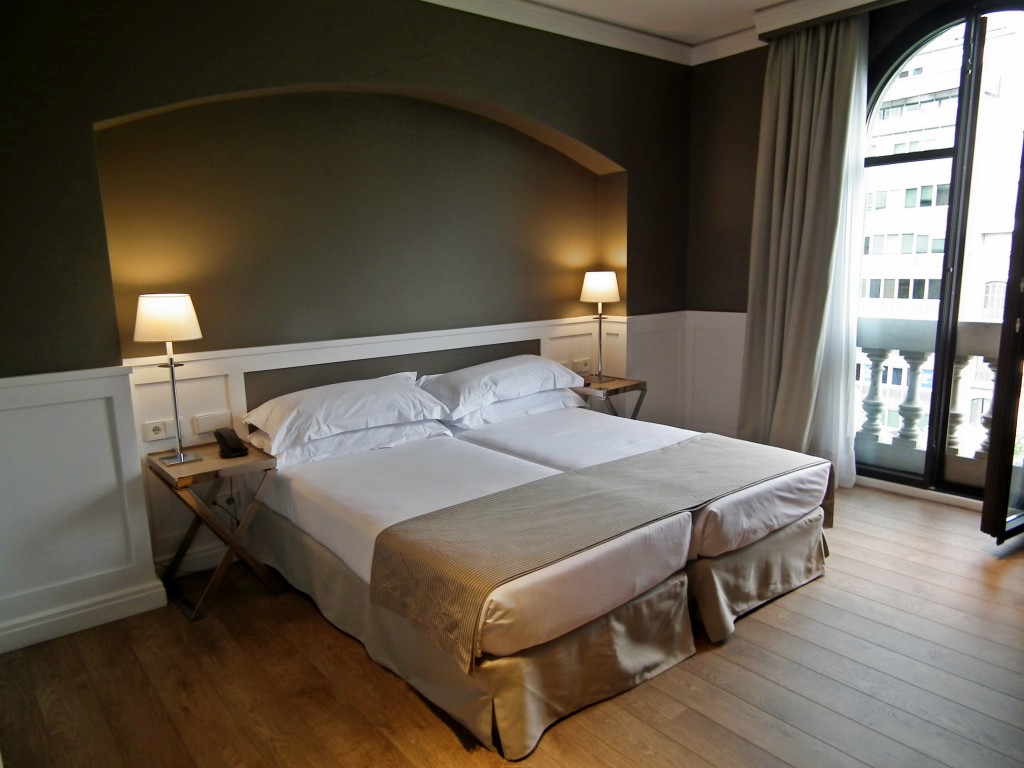 Our hotel room, very big, cozy and beautiful
Unser Hotelzimmer, sehr groß, gemütlich und schön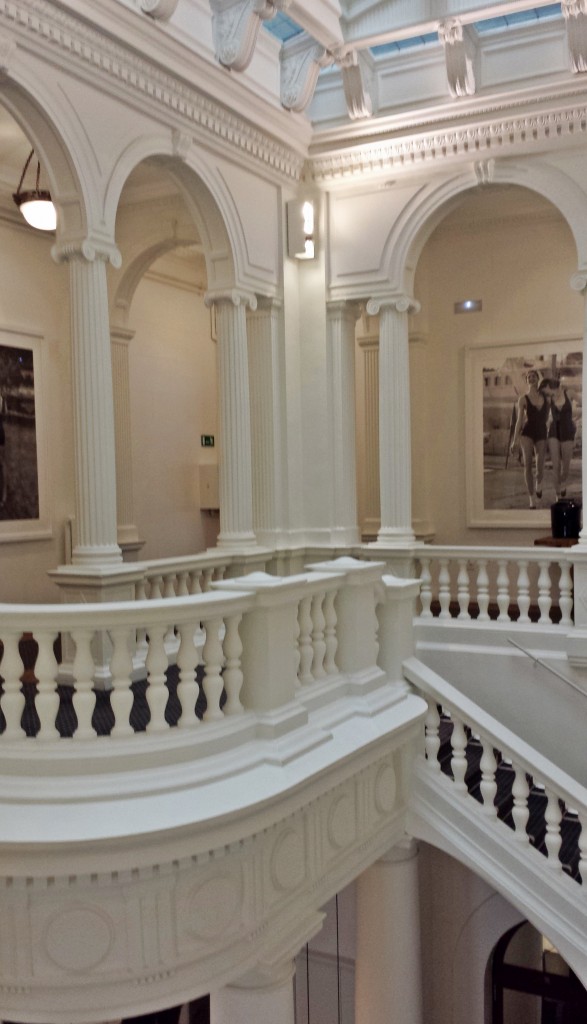 Our hotel – it looked very ancient and really nice
Unser Hotel – es sah sehr antik und schön aus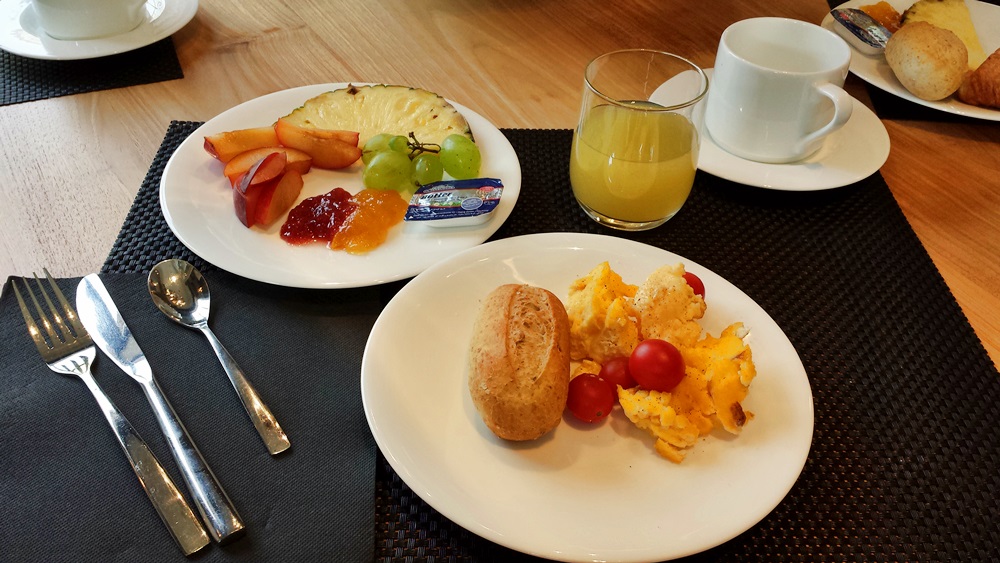 Healthy breakfast, getting ready for a long day!
Ein gesundes Frühstück als Stärkung für einen langen Tag!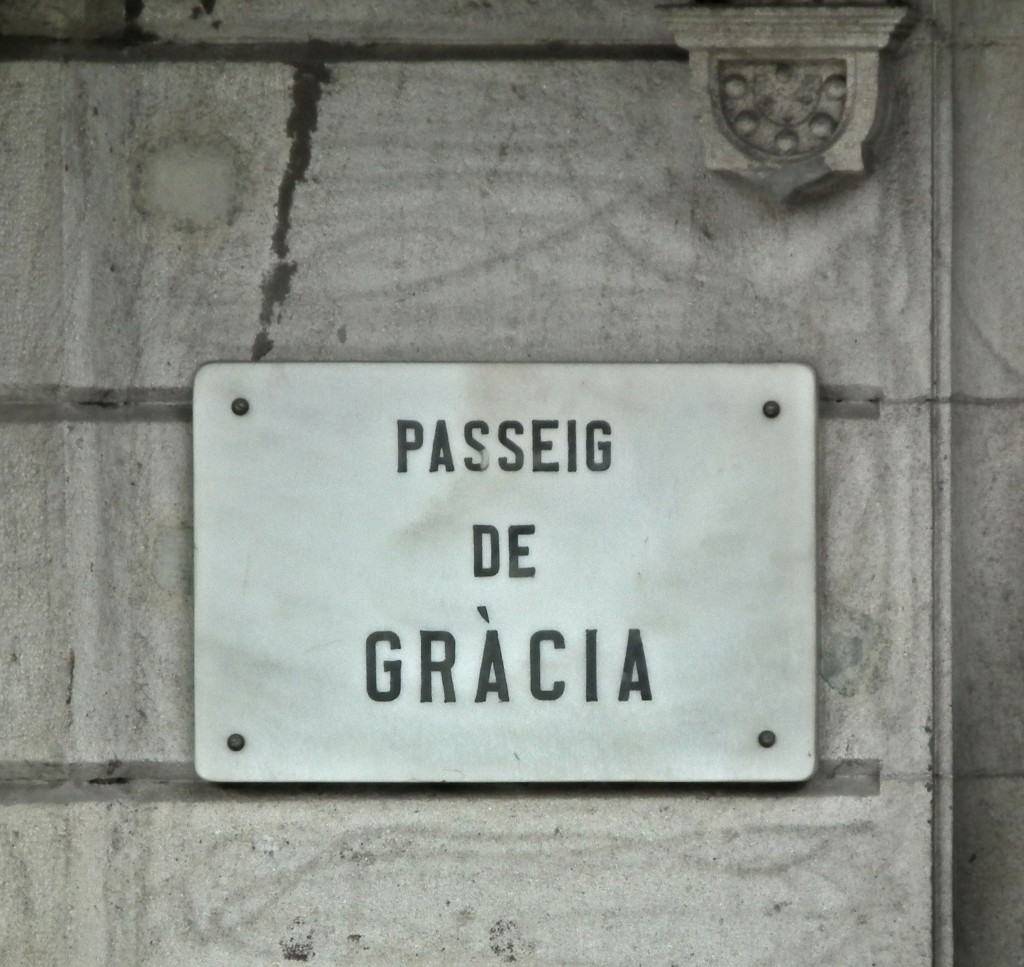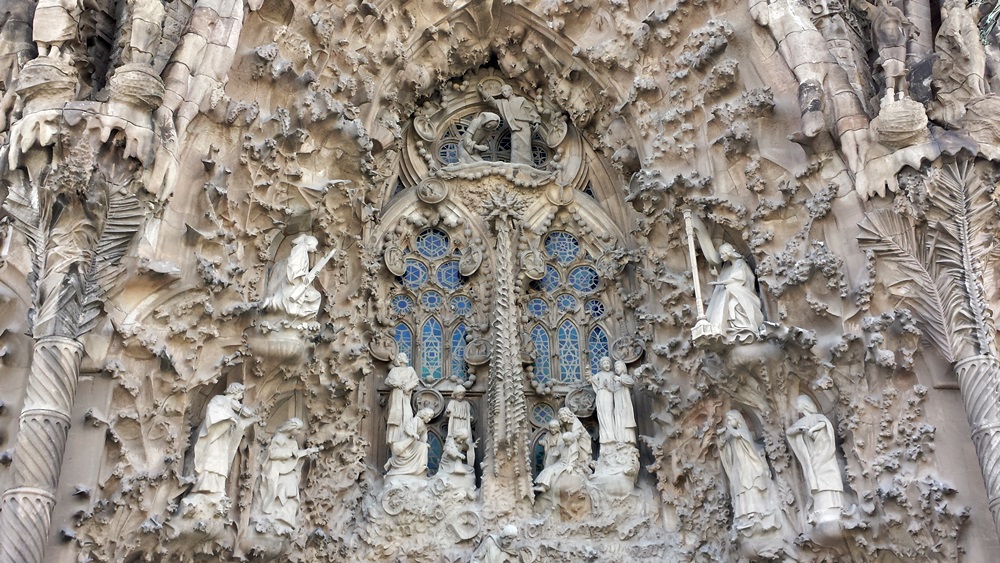 La Sagrada Familia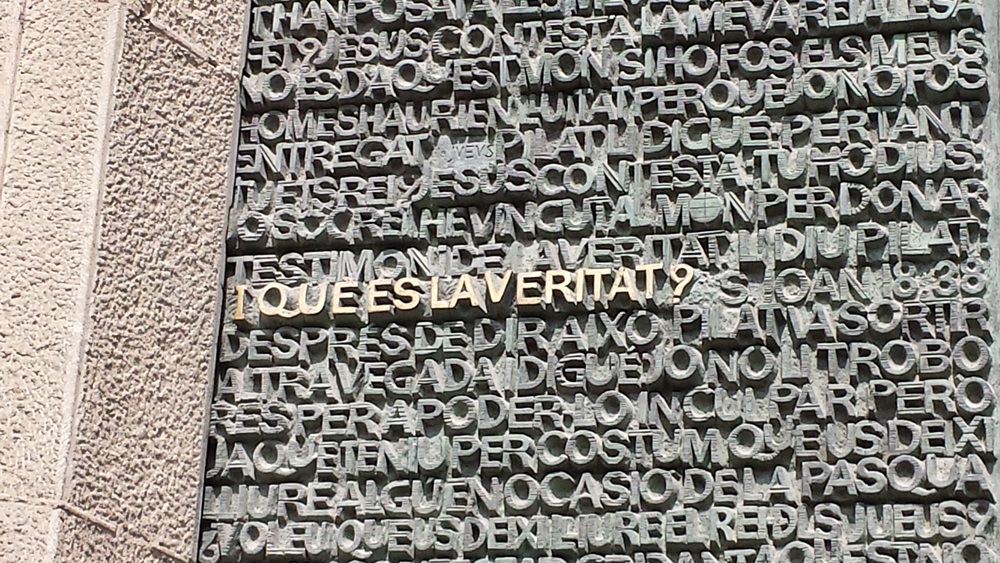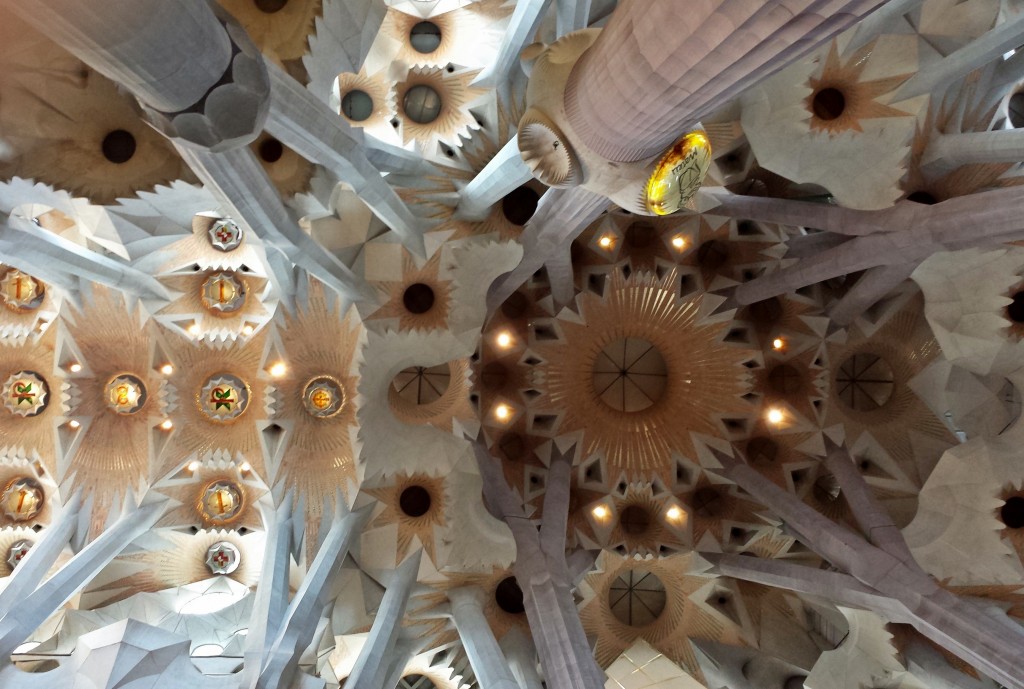 The ceiling inside of Sagrada Familia – This church was so incredibly beautiful, I was close to tears as we got inside. It's one of those things you HAVE to see once in your life.
Die Decke in der Sagrada Familia – Diese Kirche war so unglaublich schön, ich war den Tränen nahe, als wir rein gekommen sind. Sie gehört zu den Dingen, die man ein Mal im Leben gesehen haben MUSS.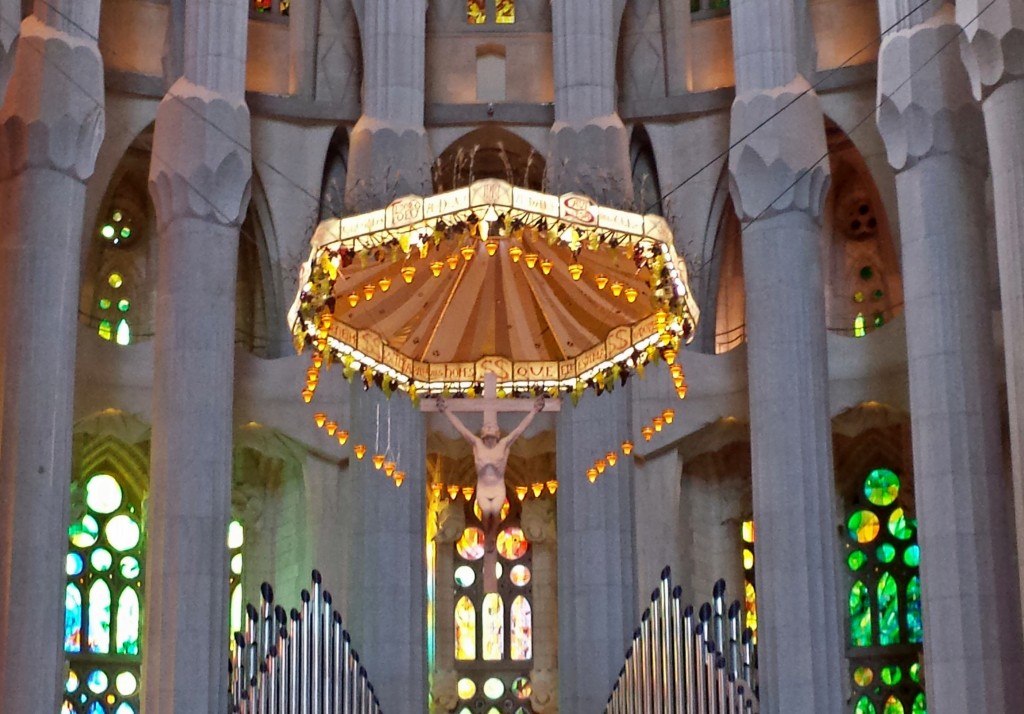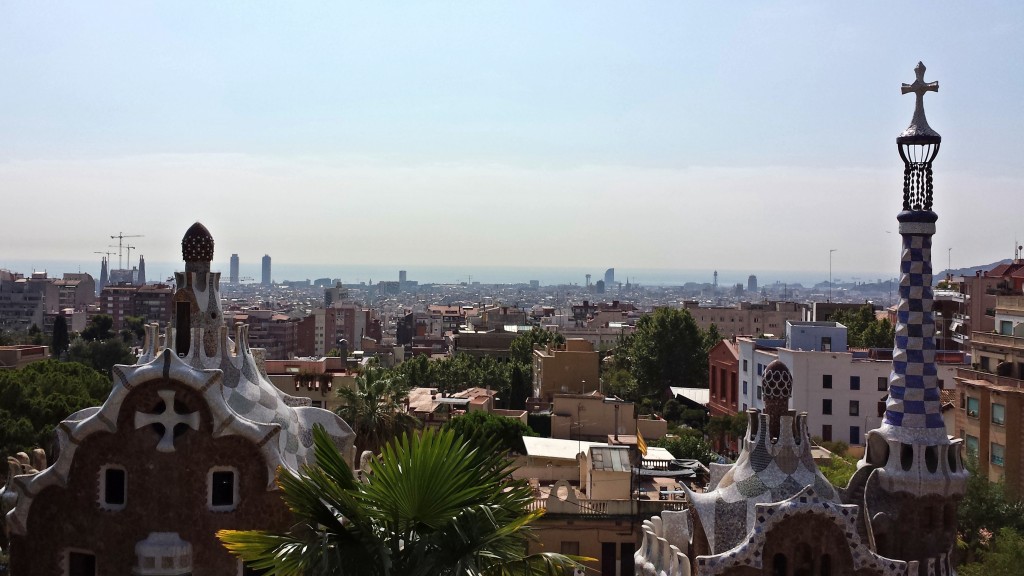 View from Park Guell
Aussicht vom Park Guell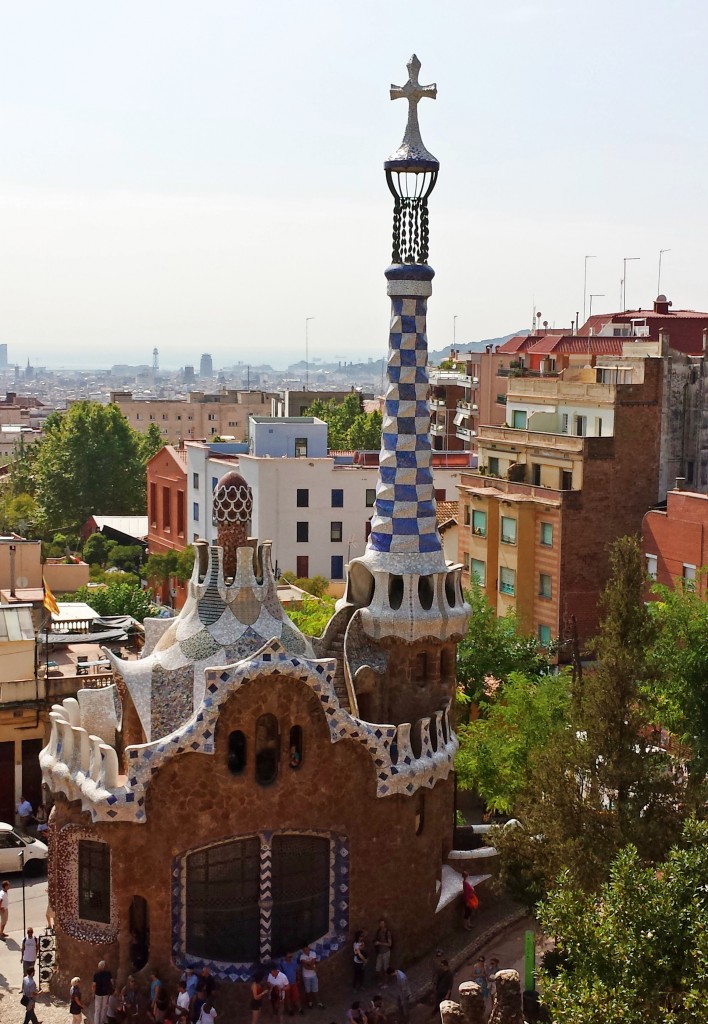 Part of Park Guell, built by Gaudi
Ein Teil des Park Guell, gebaut von Gaudi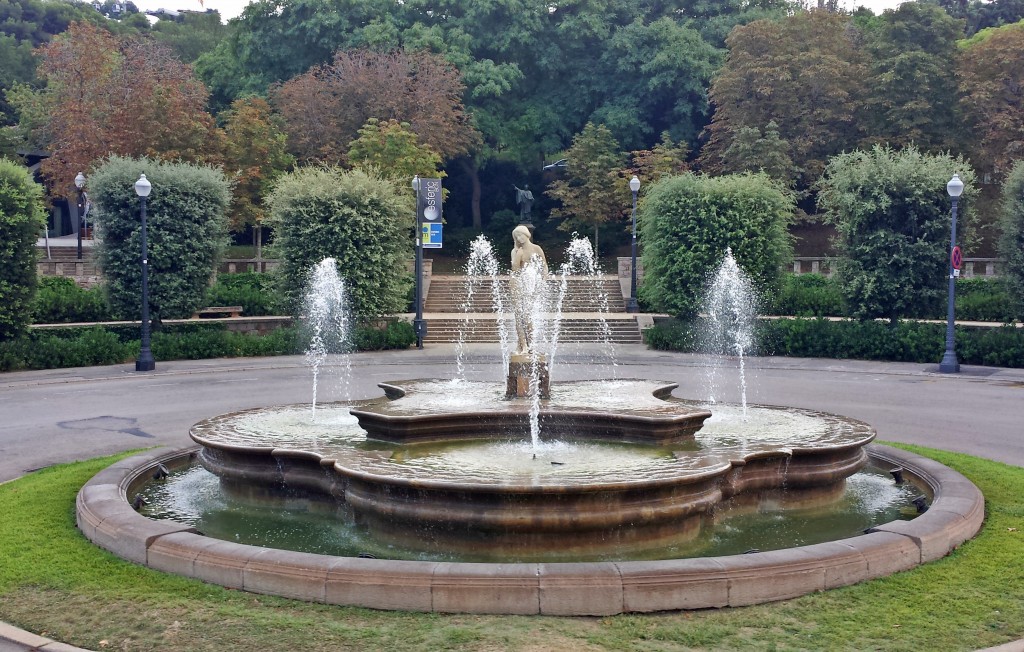 Taken out of a driving (!!) bus (;
Aufgenommen aus einem fahrenden (!!) Bus raus (;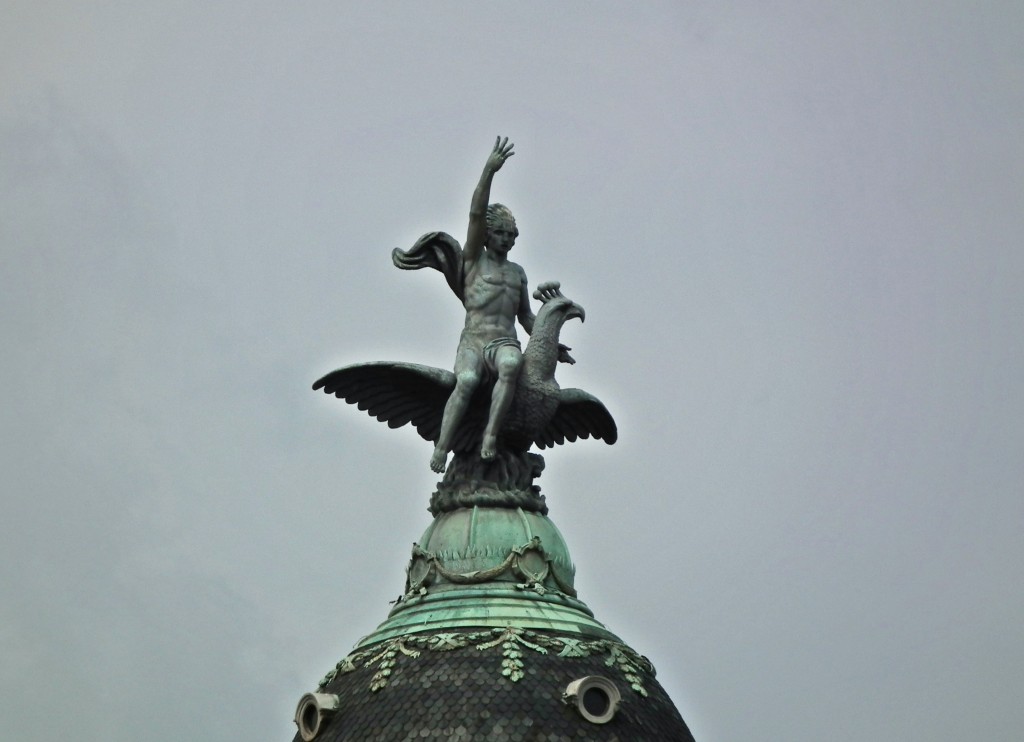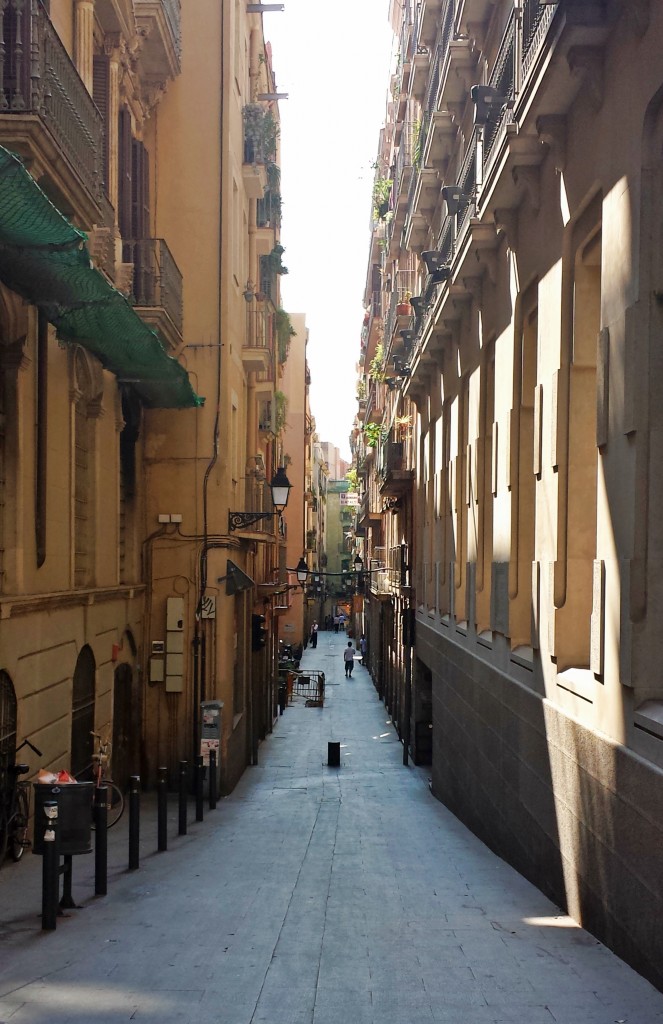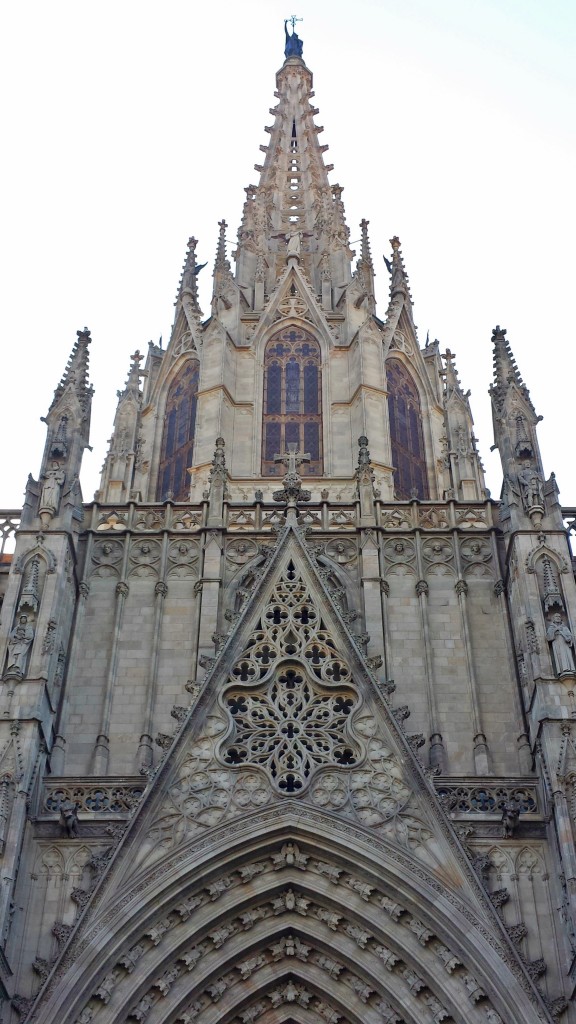 An old cathedral, it looked very impressive inside
Eine alte Kathedrale, es sah innen sehr beeindruckend aus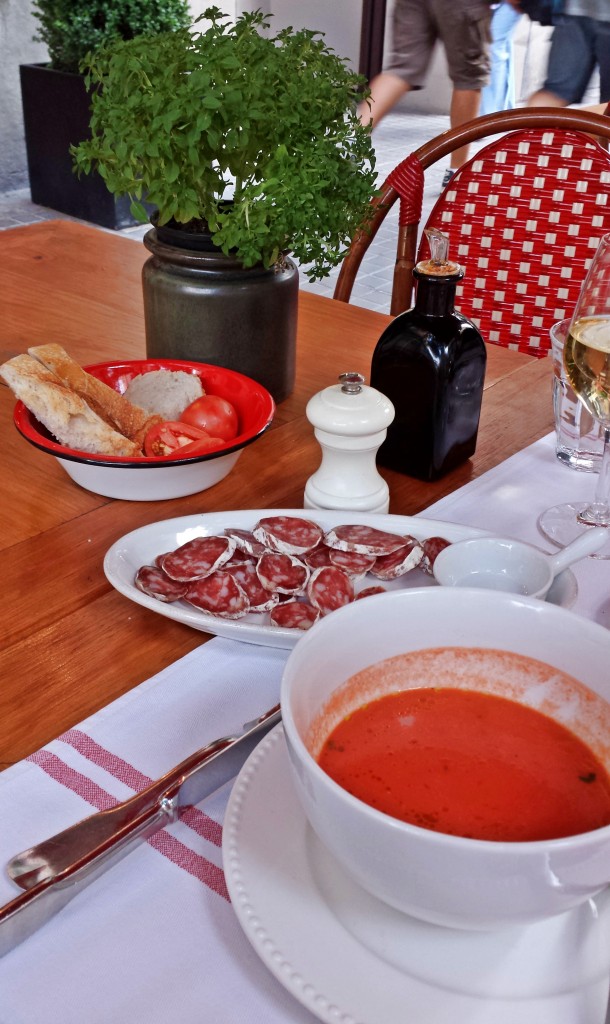 One of the best meals we had in Barcelona, so simple, but sooo delicious <3
Eines der besten Essen, die wir in Barcelona hatten, so einfach, aber sooo lecker <3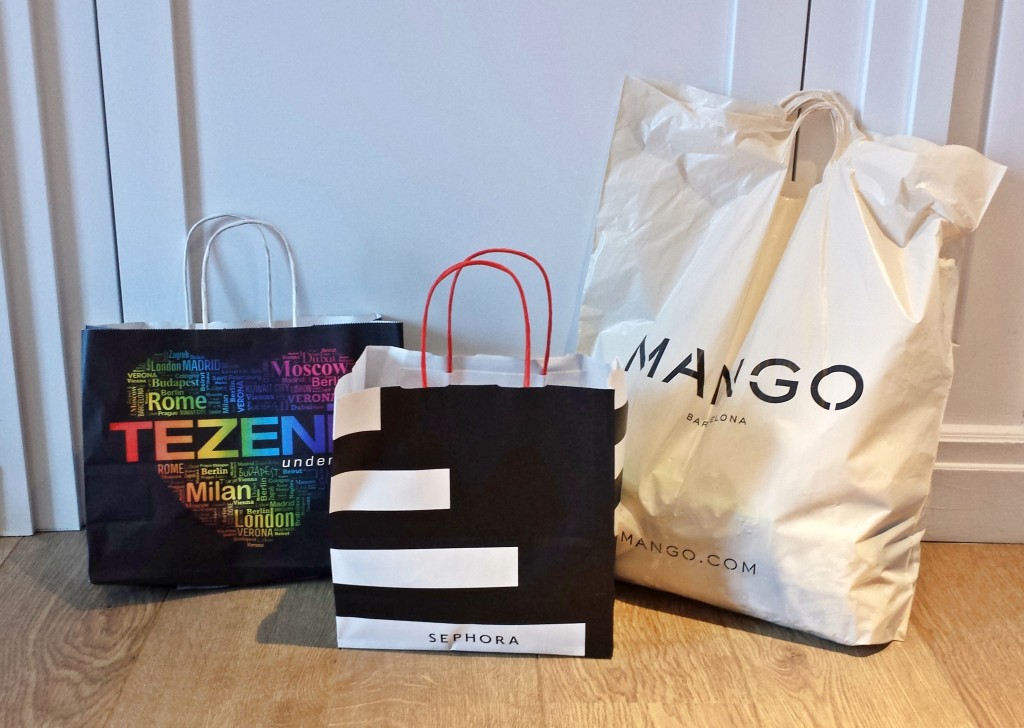 Shop until you drop…
Shoppen bis zum umfallen…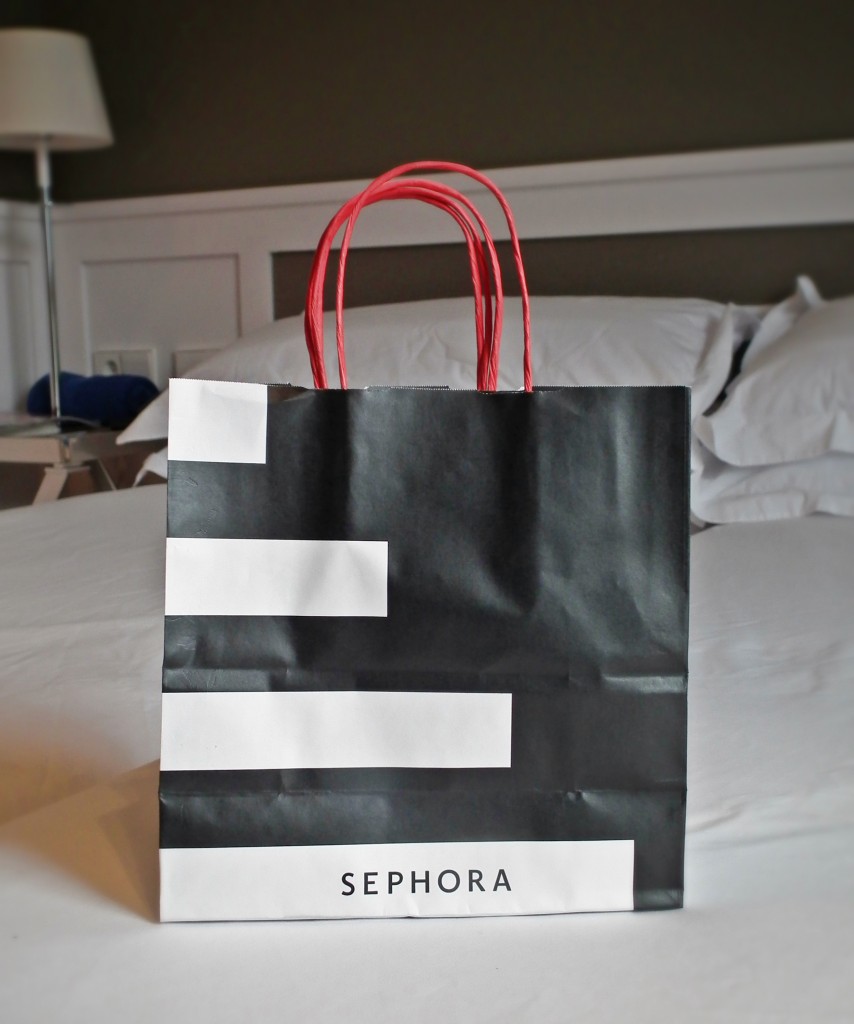 What's inside of this beautiful, beautiful bag? Stay tuned (;
Was mag wohl drin sein in dieser schönen, schönen Tüte? Bleibt dran (;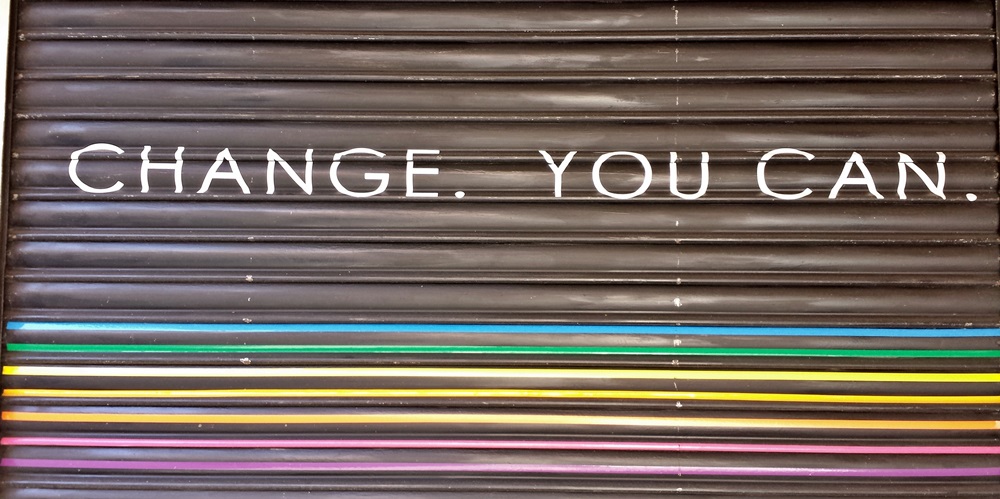 Last dinner at MOments **, the restaurant of the Mandarin Oriental Barcelona
Das letzte Abendessen im MOments **, dem Restaurant des Mandarin Oriental Barcelona
Now you have a first impression of my trip to Barcelona, but of course there's much more to come! I hope you all had such a wonderful week like I had and if you want a post about something special in Barcelona, let me know in the comments!
Have a nice evening everyone!
//Nun habt ihr einen ersten Eindruck von meiner Reise nach Barcelone bekommen, aber natürlich kommt da noch viel mehr! Ich hoffe, dass ihr alle eine so wundervolle Woche hattet, wie ich und wenn ihr einen Post über etwas ganz Bestimmtes in Barcelona haben wollt, lasst es mich in den Kommentaren wissen!
Habt einen schönen Abend!