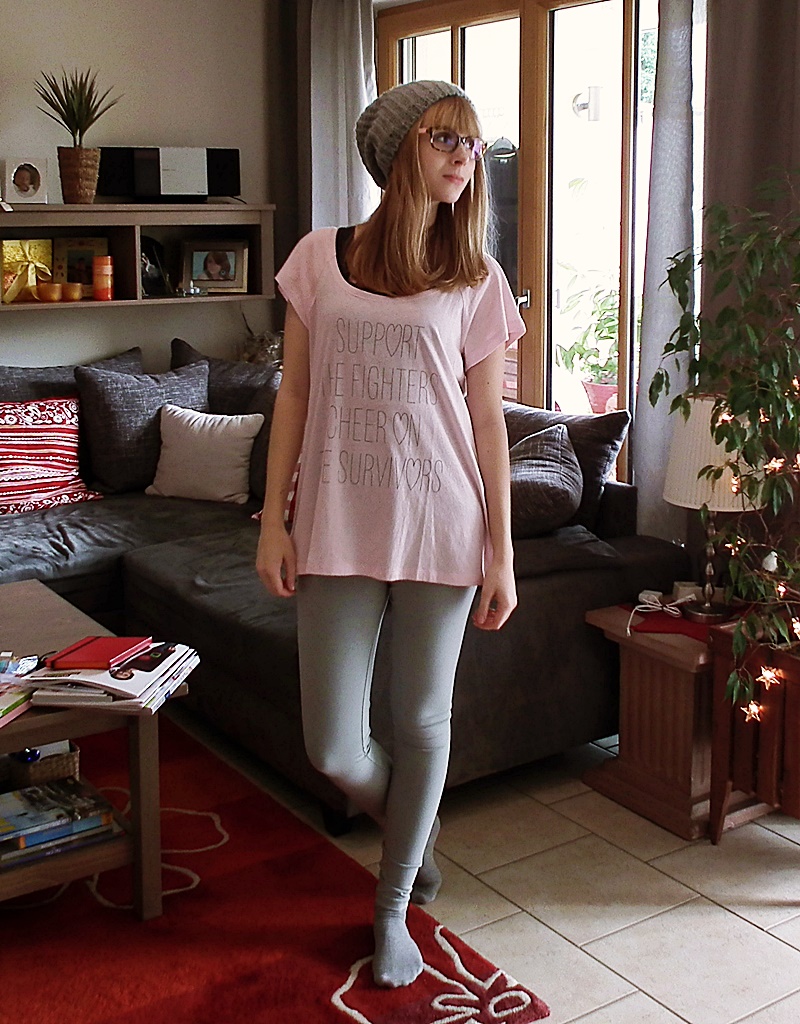 Forever 21 Breast Cancer Awareness Collection 2014
LOVE TO GIVE. GIVE TO LOVE.
It's still #Pinktober and I hope you're all wearing your #PinkRibbon! In one of my previous Pinktober posts I showed you some beauty products which support Breast Cancer Research Foundation. Today it's all about fashion – Forever 21 has designed a special Charity Collection in order to support the Keep A Breast Foundation, which is a leading non-profit organisation. Their aim is to raise awareness among young women (most of Forever 21's customers are rather young!).
The collection consists of low-key knits and super comfortable, yet stylish loungewear. For every sold item – you can recognize them by a heart that is attached to the clothes – they donate 1€.
I really like the fact that more and more companies, including clothing, try to raise awareness and support Pinktober. It is so important to know at least something about breast cancer and to be aware of the risks, the earlier, the better. Down below I'm going to show you my favourite item of the Forever 21 Breast Cancer Awareness Collection (yes, of course I donated, too) and you can also find the direct link to their online shop.
Pinktober is still on for two days so head over to Forever 21 and support #BCAStrength!
//Es ist immer noch #Pinktober und ich hoffe ihr alle tragt fleißig euer #PinkRibbon! In einem meiner vorherigen Pinktober Posts habe ich euch einige Beauty Produkte vorgestellt, mit deren Kauf ihr die Breast Cancer Research Foundation unterstützen könnt. Heute geht es zur Abwechslung mal um Mode – Forever 21 hat eine besondere Charity Kollektion designt, um die Keep A Breast Foundation zu unterstützen, eine weltweit führende non-profit Organisation. Deren Ziel ist es junge Frauen auf dieses Thema aufmerksam zu machen (der Großteil der Kunden von Forever 21 sind schließlich eher jung!).
Die Kollektion besteht aus legerer Strickware und ganz gemütlicher, aber dennoch stylischer Loungewear. Für jedes verkaufte Teil – ihr erkennt die Sachen an einem angebrachten Herz – wird 1€ gespendet.
Ich finde es ganz toll, dass immer mehr Firmen, auch im Bereich Mode, das Bewusstsein für Brustkrebs stärken wollen und beim Pinktober mitmachen. Es ist so wichtig zumindest ein wenig über Brustkrebs Bescheid zu wissen und die Risiken zu kennen, je früher, desto besser. Nun werde ich euch noch mein Lieblingsteil aus der Breast Cancer Awareness Collection von Forever 21 zeigen (selbstverständlich habe ich auch gespendet) und ihr könnt auch gleich den direkten Link zum Online Shop finden.
Der Pinktober ist noch nicht vorbei, also schnell zu Forever 21 und #BCAStrength unterstützen!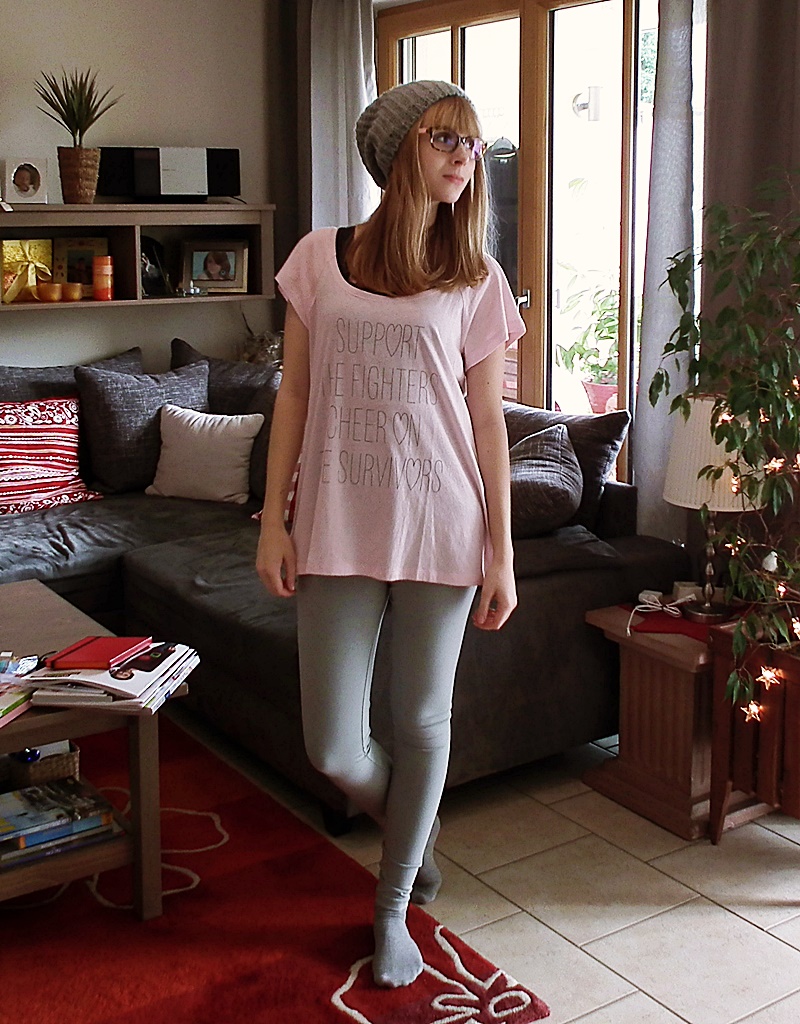 Supp♥rt the fighters, cheer ♥n the surviv♥rs