Tasty Tuesday – Gluten-free French Applecrumble
Hey everyone!
It's been waaaay too long since my last Tasty Tuesday post, I think it was the one about the vegan banana bread… Anyway, today it's time for a new recipe! Before we all bury our hands wrist-deep in dough I want to explain why this dessert is gluten-free. Definitely NOT because it's healthier than normal flour, because this is not true. More and more people eat gluten-free because they think it's healthier, has less calories, is better for their bodies etc. although they don't have celiac disease (when your body can't properly digest flour, even whole grain). This just makes no sense and please DON'T do it. Your body needs healthy carbs like whole grain pasta and bread! Don't refuse it if you don't have to, otherwise you risk getting fewer minerals and all the good stuff that's in whole grain products. This recipe, however, is gluten-free, because my mom has celiac disease and I wanted to bake something good for both of us, not just for myself. (;
Okay, without further ado I prouldy present a delicious (gluten-free) applecrumble, which makes your apartment smell sooo good!
Ingredients:
4-6 apples (they should be rather sour)
3-4 tablespoons of sugar
100-125 g of gluten-free flour
50 g crushed almonds
100 g of sugar
1/2 teaspoon of cinnamon (I used 1 teaspoon, because I love cinnamon!)
75 g of butter
butter for the casserole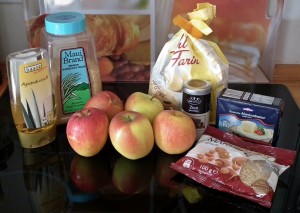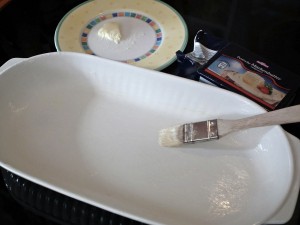 Preheat the oven (175° on circulating air) and slightly butter the casserole.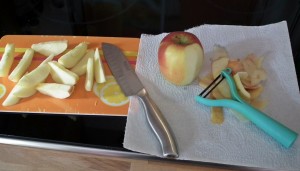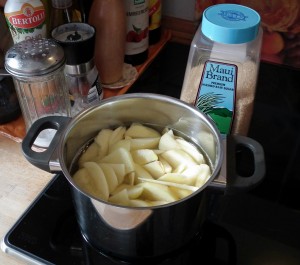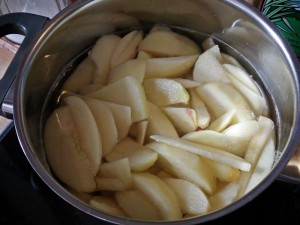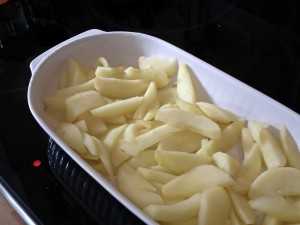 Peel the apples and cut them into thin slices. Cook them in little water and add the sugar (tablespoons). They should still be firm to the bite! Let the apple slices drain and put them into the casserole.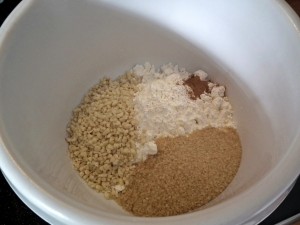 In a large bowl mix flour, almonds, sugar and cinnamon. Add the butter in flakes (!) and mix with your hands until you've got crumbles. Warning: this step is super messy, but has a postive side effect: your hands will be very soft afterwards! (;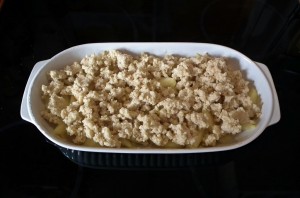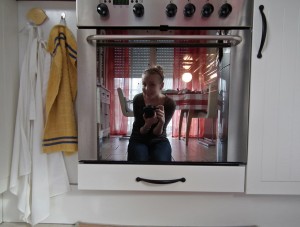 No-makeup-oven-selfie FTW!
Pour the crumbles over the apples and put the casserole for about 25-30 minutes in the oven. The crumbles should be slightly brown. Serv hot and enjoy an amazingly smelling apartment! (;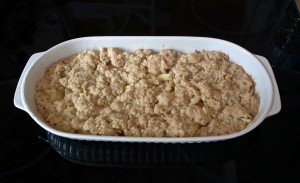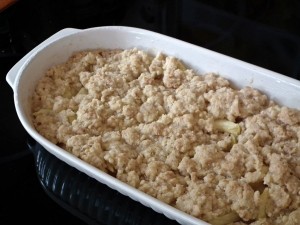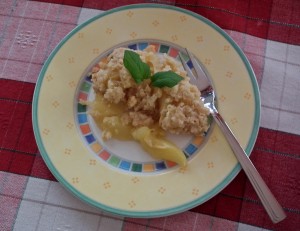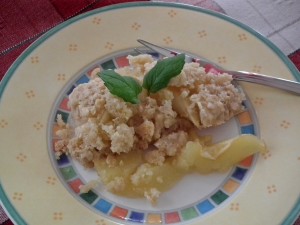 Simple, isn't it? You could also do this with berries and vanilla. But please note that you don't have to cook the berries! Just in case. (:
This recipe doesn't take much effort, softens your hands and makes your apartment smell absolutely delicious! Oh, and have I mentioned that it tastes incredibly good?