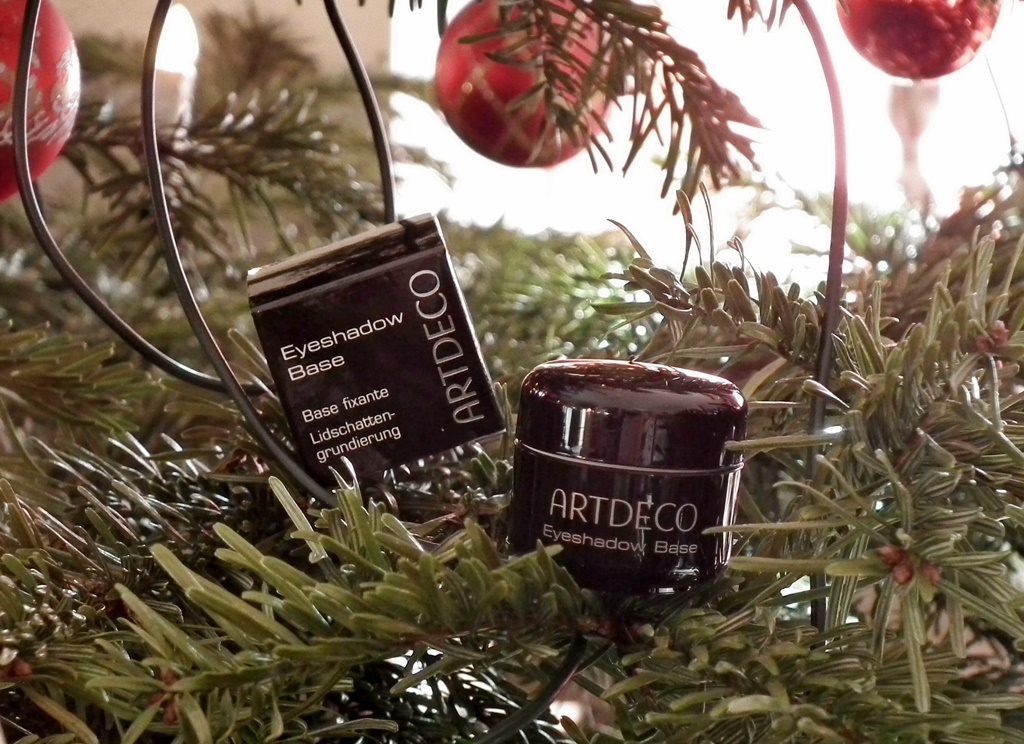 Tested: Artdeco Eyeshadow Base
Hey everyone!
As I checked my calendar today I was truly shocked – winter break is already over? Tomorrow University is going to start again? Whaaaat? I'm so NOT ready for that, I could use another week of sleeping in, meeting friends, go brunching, finally doing some sports again, reading blogs… Sounds all so wonderful. <3 But let's face it, real life begins in a few hours, so let's get back to business and start working!
With the holidays behind us there have also been a lot of parties, which have been the perfect occasions for trying out new eye makeup looks (at least in my case). But what could be worse than carefully applying those beautiful shadows only to find them smearing and fading already two hours later? Thank God there are eyeshadow bases, which give those eyeshadows staying power for several hours and intensify the colors. I've been running out of a sample of benefit's stay don't stray recently (which unfortunately wasn't that good) and needed a new base ASAP and came across Artdecos Eyeshadow Base. Read on to find out if I like it or not!
In the past I actually prefered liquid eyeshadow primers, which almost look like liquid concealers at first. But after reading a few reviews on Artdeco's Eyeshadow Base I decided to give it a go. And turns out it's worth the hype!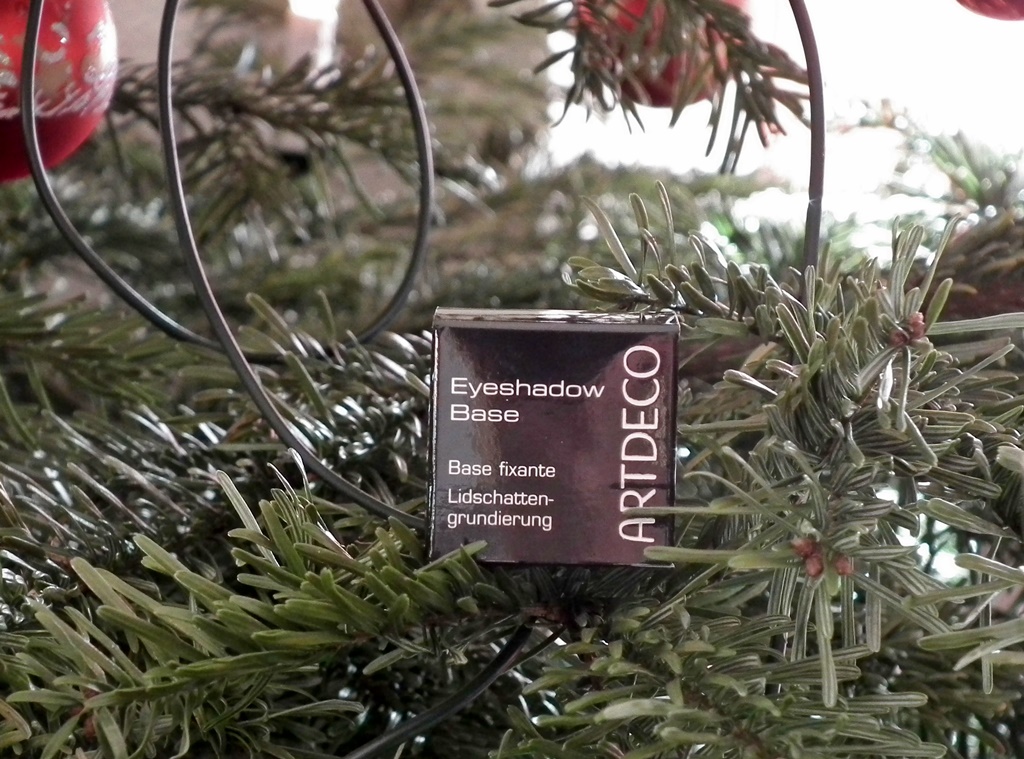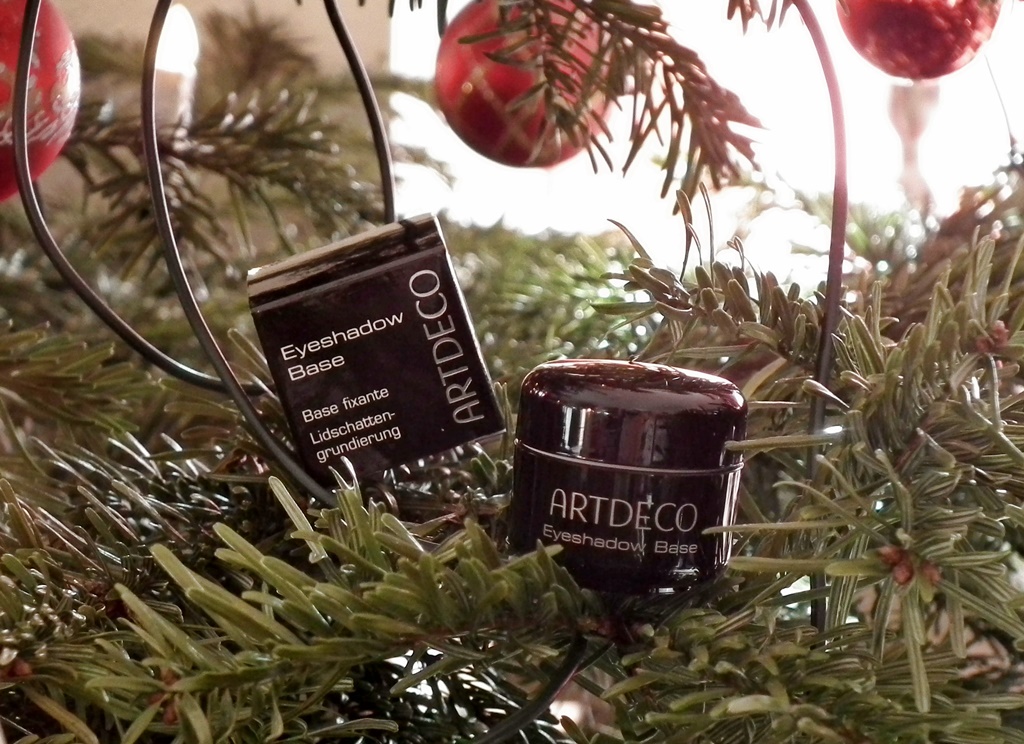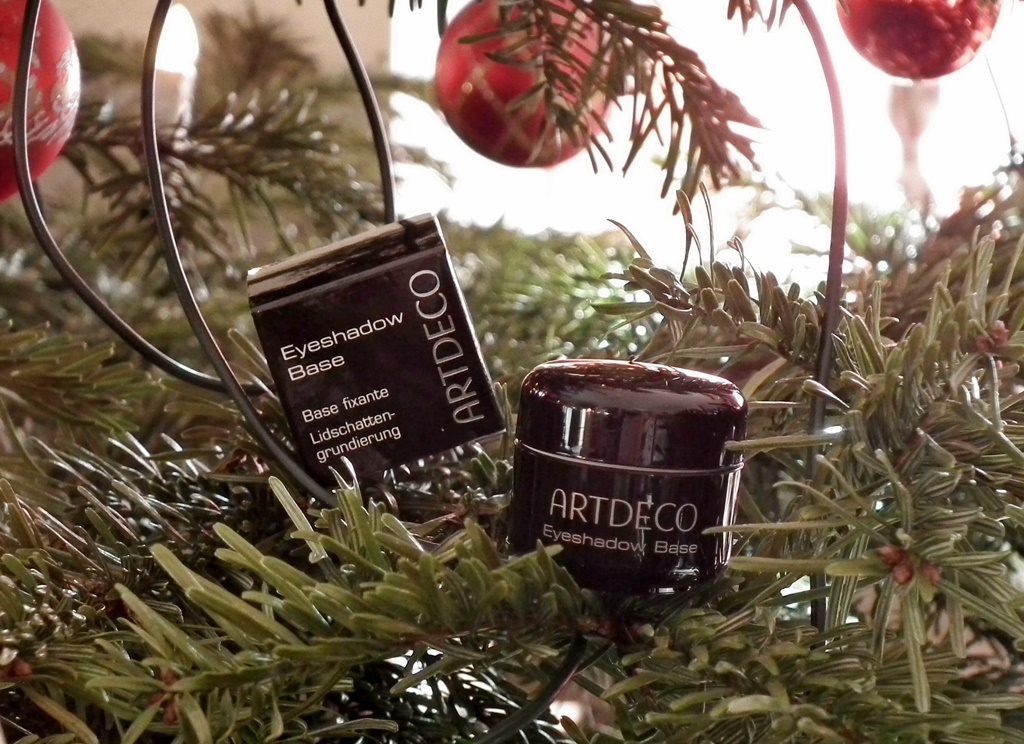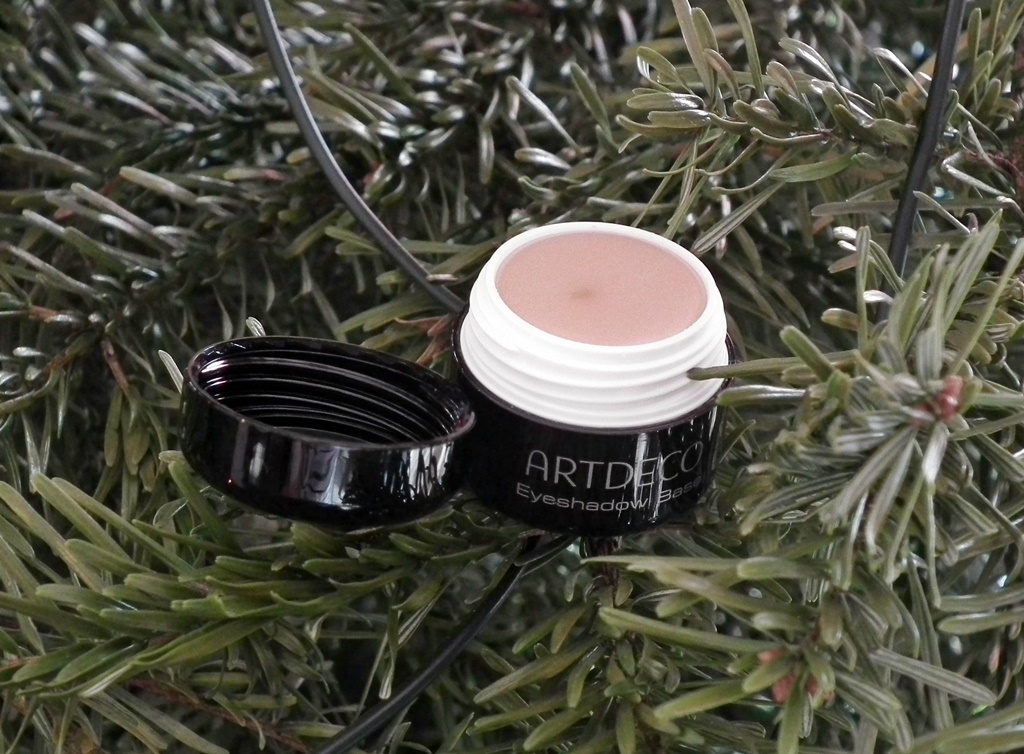 It comes in a small, black pot, that you're supposed to close as soon as you put your finger out of it. This way the product stays 'fresh' and does not dry out.
The product itself is nude colored and has shimmer in it, which however does not shine through after applying matte shadow. It really warms up as soon as you dip in with your finger, so it's super easy to blend, I totally like that. It feels a bit sticky at first, but not in a displeasing way.
Now on to it's promises: it shall improve longevity, intensity and luminance and shall make the shadow even waterproof. Furthermore it nourishes the sensitive eye area with vitamin E and bisabolol.
Improved longevity? – Hell yeah (New Year's Eve party, min. 12 hours)
Improved intensity? – Definitely (Even sheer shadows appear more intense)
Improved luminance? – Even to that I can agree (maybe due to the shimmer)
If it really makes eyeshadows waterproof I cannot say for sure yet, since I haven't been swimming during the last weeks. But I can say that the skin around my eyes does not feel dry or irritated, so it's caring effects are approved.
The only downside… It has a scent which I just can't stand. It's not horrible,  but it really smells perfumed and a bit unnatural.
Anyway I am sooo impressed with this product and it's definitely the best eyeshadow base I've tried so far. If you're looking for an affordable product (around 13€ at Douglas), which holds it's promises, then I recommend this buddy. It's worth the hype and worth your money. (;