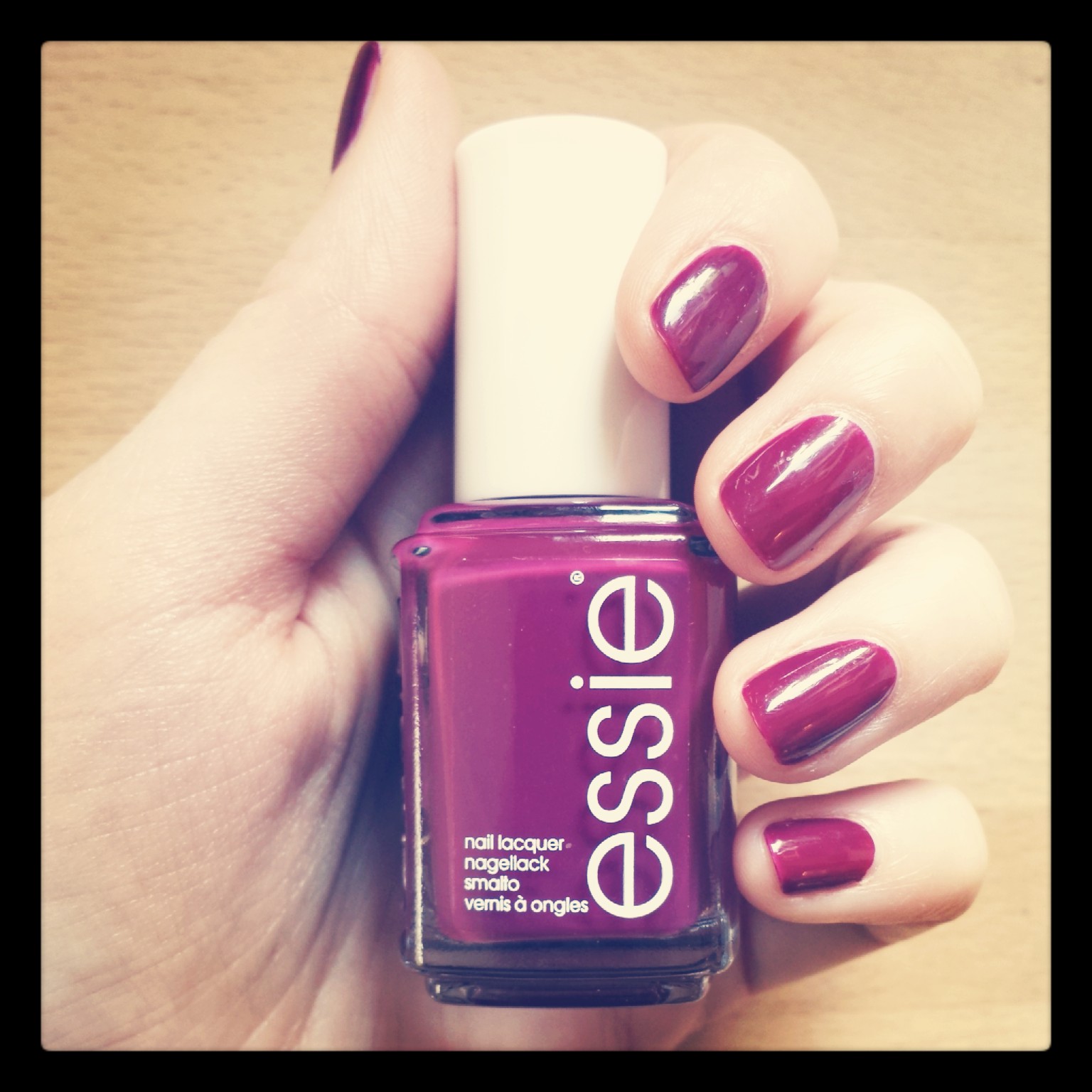 Tested: Essie Bahama Mama
It's been quite a long time since my last 'Tested' post and even longer since my last post about nailpolishes. But no more waiting anymore! I recently tested Essie's Bahama Mama nailpolish (I'm even wearing it right now, what does this probably mean…) and here's what I think about it!
//Mein letzter 'Tested' Post ist nun schon ein Weilchen her und der letzte Post über Nagellacke ist sogar noch länger her. Aber Schluss jetzt mit dem Warten! Vor kurzem habe ich Essie's Bahama Mama Nagellack getestet (ich trage ihn sogar in diesem Moment, was mag das nur heißen…) und hier könnt ihr lesen, was ich davon halte!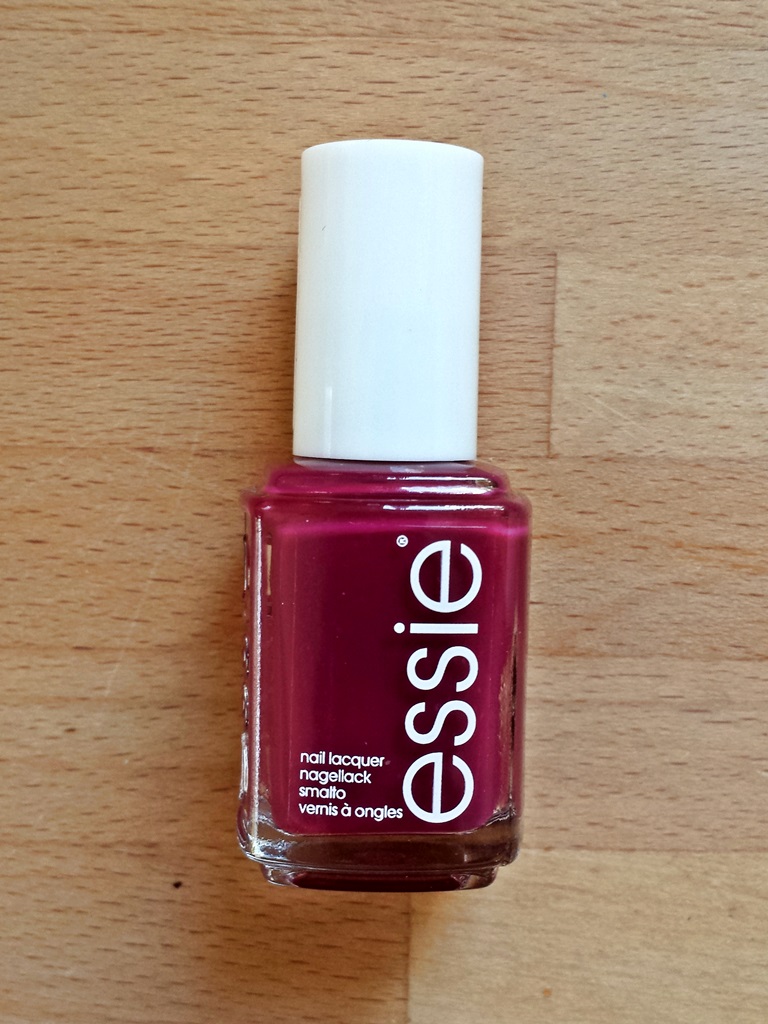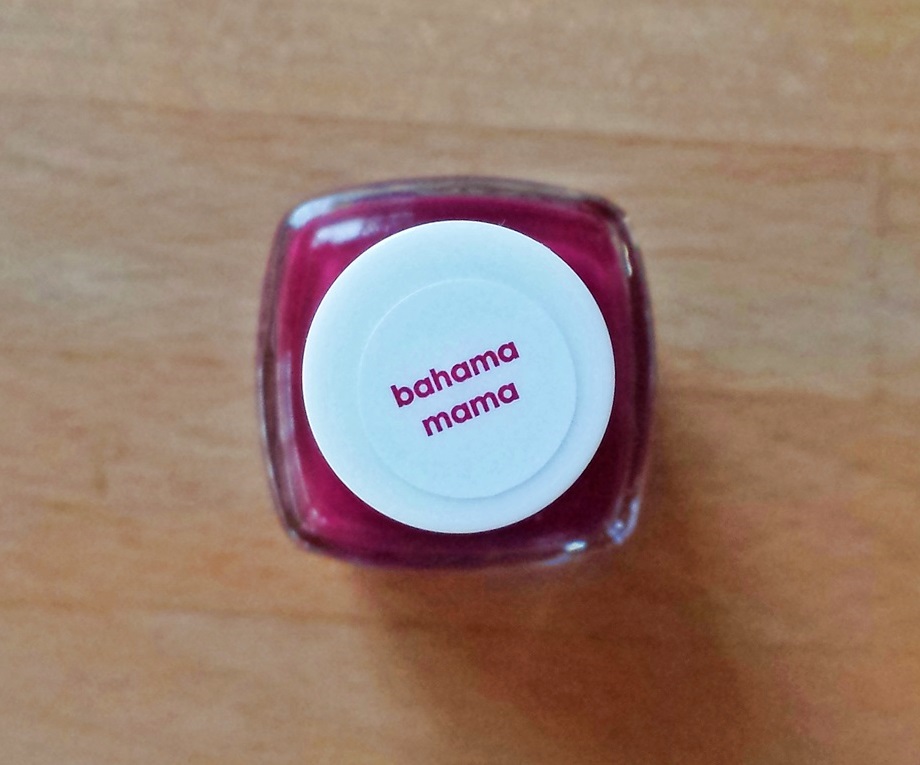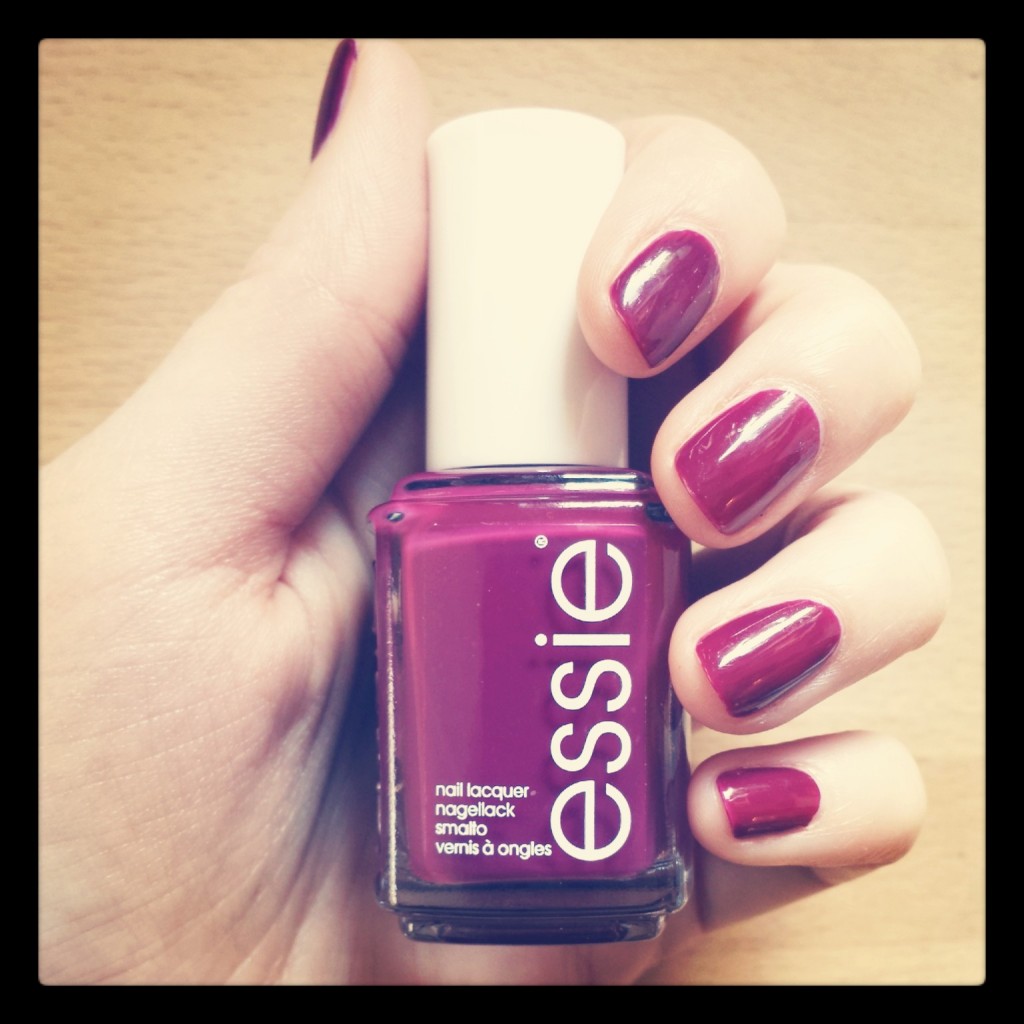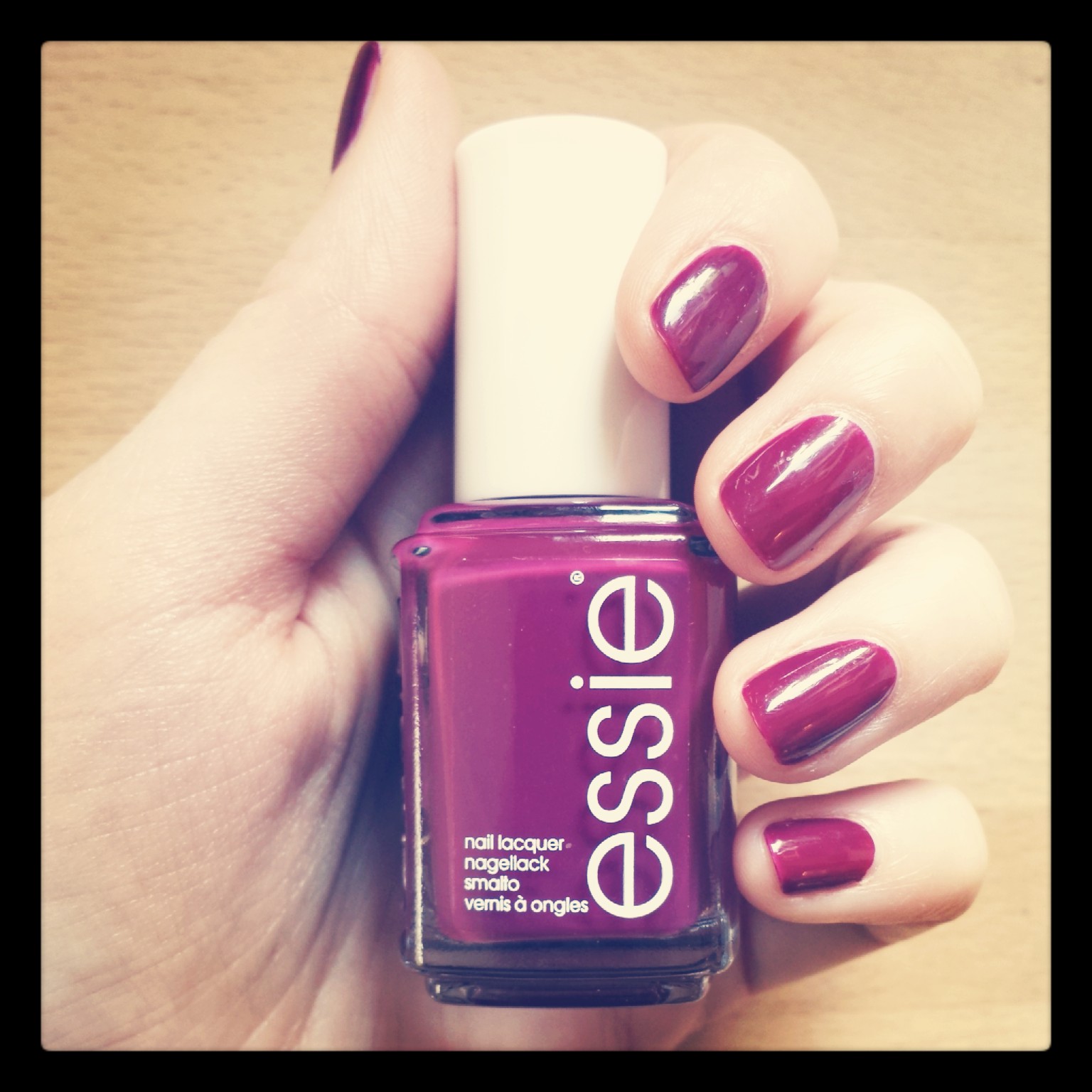 Instagram shot (:
Bahama Mama – the name is just genius! I always think about 'Scrubs' when I hear it. (; The color is a mixture between a deep red and a dark berry color, in my opinion it's perfect for fall and also winter. It doesn't have any shimmer to it but is – even without top coat – very shiny.
As usual, the application of Essie nailpolishes is pretty easy due to their wide, flat and rounded brushes. Same goes with Bahama Mama. What I also like is that you only need one coat for an even and covering result.
After applying base coat, one coat of Bahama Mama and top coat, your manicure should last for about six days without any sign of chipping, if you don't wear topcoat it may last for approximately four days. In my opinion that's okay and appropriate for the price.
All in all I can recommend this nailpolish from Essie. I just love, love, love the color, it looks great with pale skin (yaaay)! The application is easy and smooth and it lasts pretty long.
It is available at dm, Müller and Douglas for example and costs about 8€.
What do YOU think of this color? What's YOUR favourite nailpolish for fall?
//Bahama Mama – der Name ist einfach genial! Ich muss immer an 'Scrubs' denken, wenn ich ihn höre. (;
Die Farbe ist eine Mischung aus einem tiefen Rot und einem dunklen Beeren Ton, meiner Meinung nach die perfekte Farbe für den Herbst und auch für den Winter. Der Nagellack schimmert nicht, aber ist – auch ohne Topcoat – erstaunlich glänzend im Finish.
Wie immer ist das Auftragen von Essie Nagellacken ziemlich einfach, was den weiten, flachen und abgerundeten Pinseln zu verdanken ist. Genau so verhält es sich auch mit Bahama Mama. Was mir ebenfalls gefällt ist, dass man nur eine Schicht braucht, um einen gleichmäßiges und deckendes Ergebnis zu bekommen.
Nachdem man Unterlack, eine Schicht Bahama Mama und einen Überlack aufgetragen hat, sollte das Ganze ca. sechs Tage halten, ohne zu splittern, wenn man aber keinen Topcoat verwendet, hält die Maniküre wahrscheinlich vier Tage. Ich finde, für diese Preisklasse ist das okay und angemessen.
Alles in Allem kann ich diesen Nagellack von Essie wirklich empfehlen. Ich liebe, liebe, liebe die Farbe, sie sieht toll zu blasser Haut aus (yaaay)! Das Auftragen ist einfach und gleichmäßig und die Haltbarkeit ist recht gut.
Es gibt ihn zum Beispiel bei dm, Müller und Douglas und kostet um die 8€.
Was haltet IHR von dieser Farbe? Was ist EUER Lieblings-Nagellack im Herbst?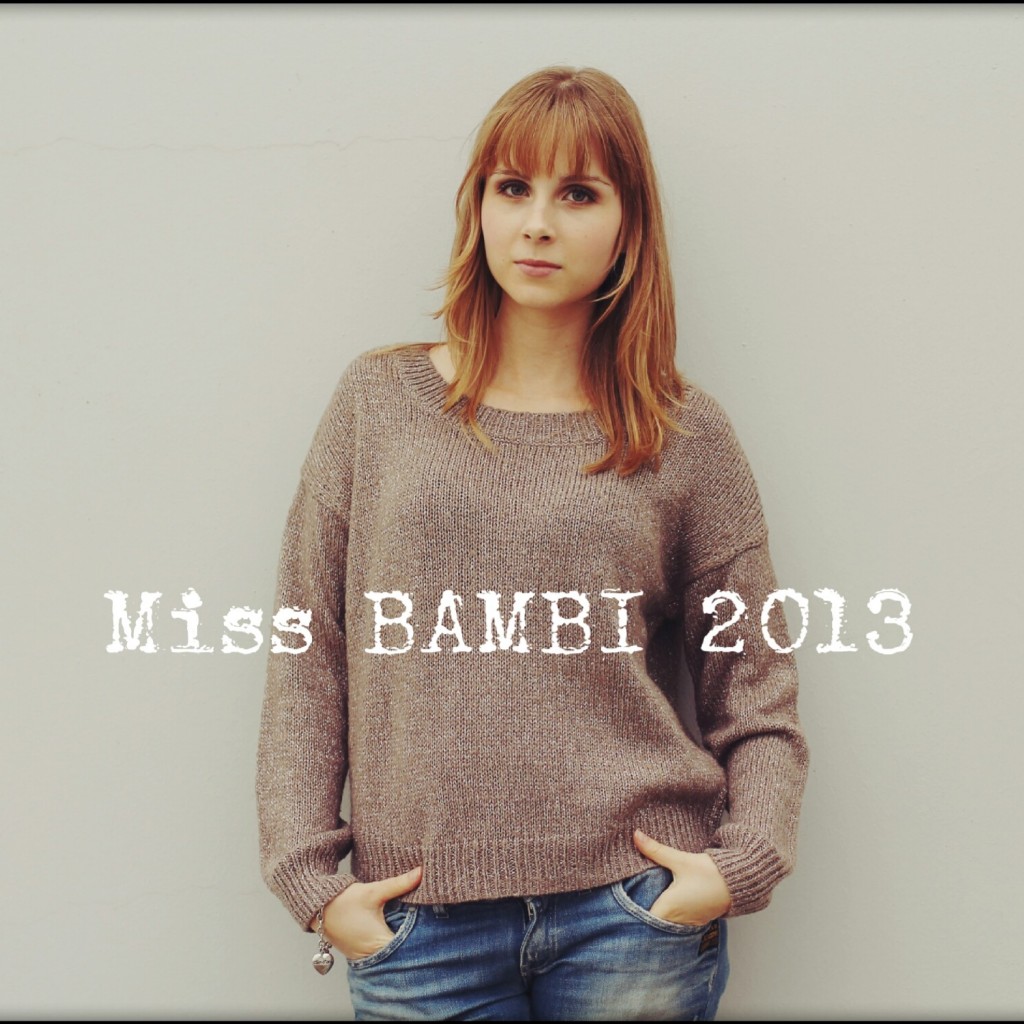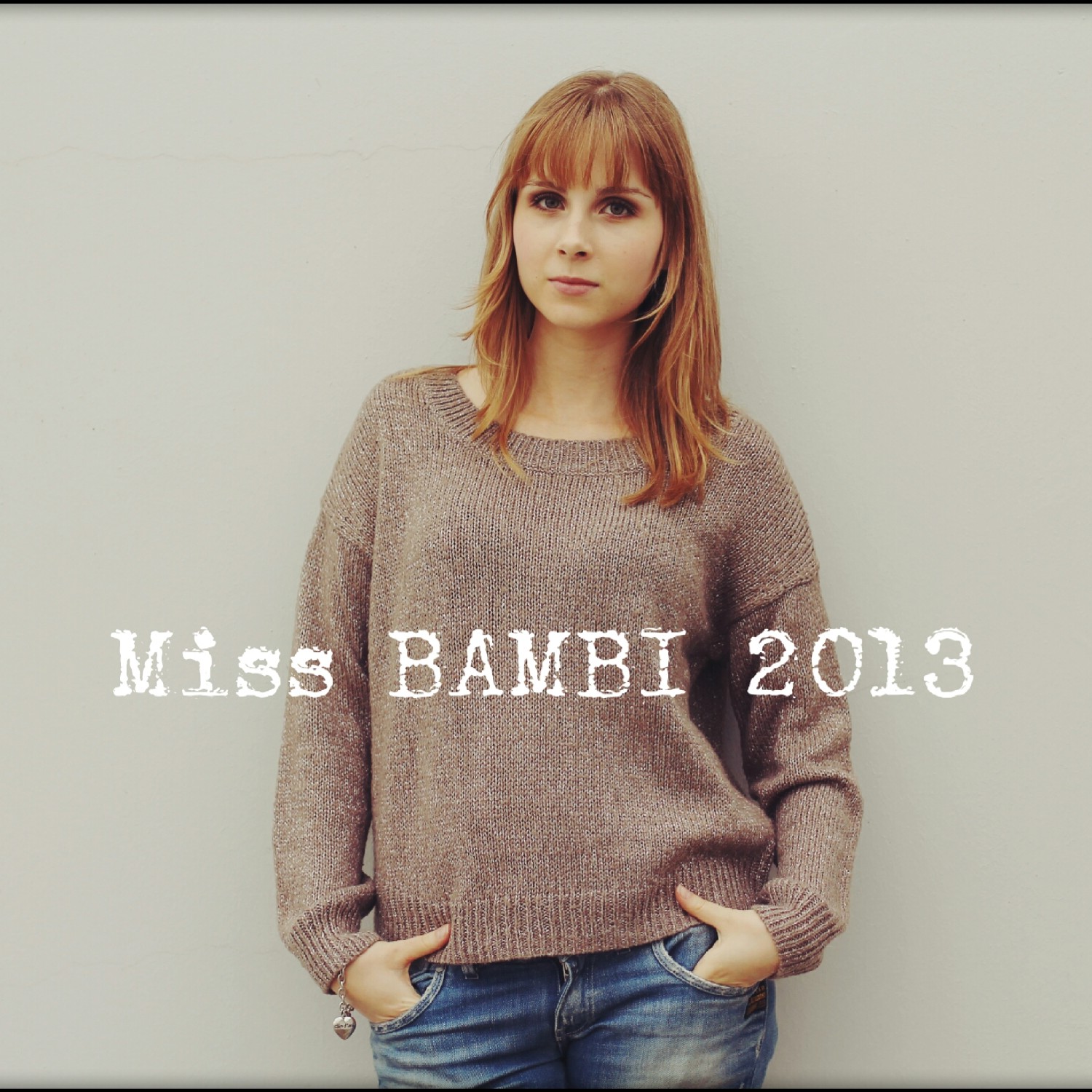 PS: Don't forget to vote for me on facebook! Miss Bambi 2013 – Thank you so much!
PS: Vergesst nicht, auf Facebook für mich zu voten! Miss Bambi 2013 – Ich danke euch!