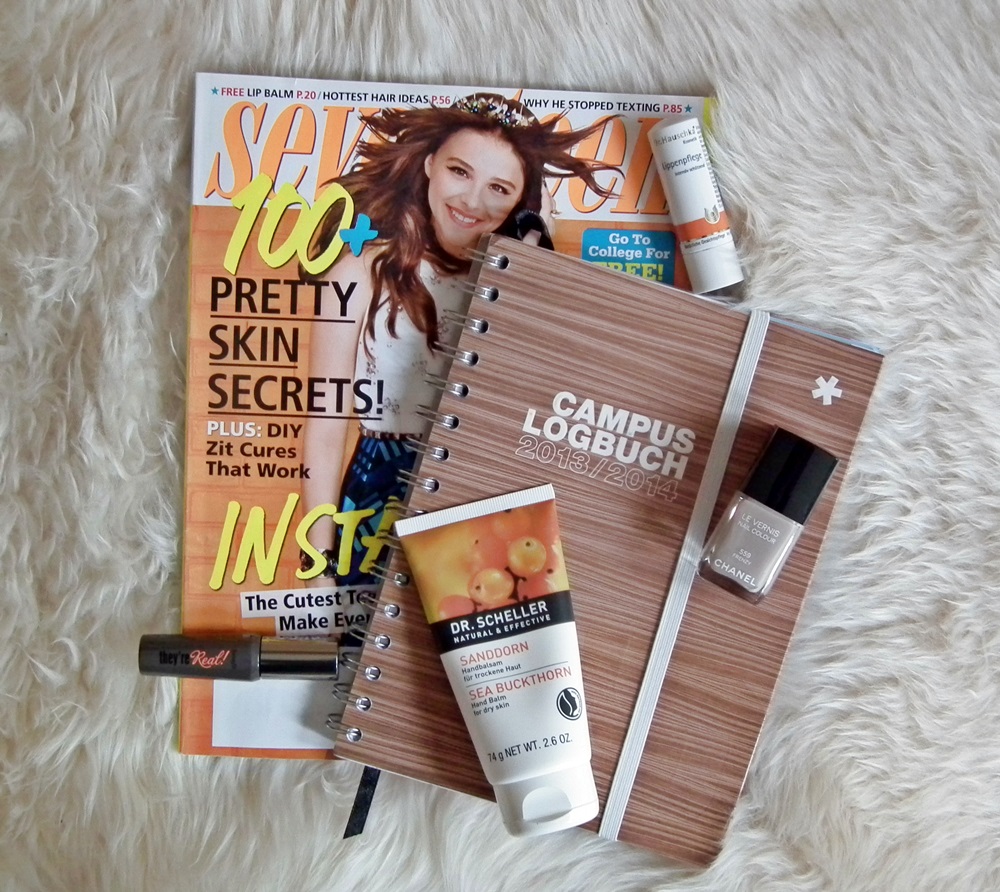 Hey everyone!
Wake me up, when September ends… Which means, it's time for my favourites of the month. September went by really fast, on the 1st I just came back from Barcelona and the next moment I found myself standing in the middle of hundreds of strangers at my freshmen programm at university. The changing of the season also happened pretty quick, I still remember the hot days of August and early September and now those rainy, grey days have become regularity.
Because of the dropping temperatures and chilly winds I am beginning to adjust my beauty routine. Skin (including face) and hair need more moisture and nutrients to stay smooth and healthy. You may notice that in my September favourites, which I am going to show you now!
//Hallo ihr Lieben!
Wake me up, wehen September ends… Was bedeutet, dass es mal wieder Zeit für meine Favoriten des Monats ist. Der September ist wirklich schnell vergangen, am 1. bin ich noch aus Barcelona zurück gekommen und im nächsten Moment finde ich mich in Mitten von hunderten von Fremden bei meiner Einführungswoche an der Uni wieder. Der Wechsel der Jahreszeiten kam auch ziemlich flott, ich erinnere mich noch an die heißen Tage im August und Anfang September und jetzt sind diese regnerischen, grauen Tage schon alltäglich geworden.
Aufgrund der fallenden Temperaturen und dem kühlen Herbstwind fange ich an, meine Beauty Routine anzupassen. Haut (besonders die im Gesicht) und Haar brauchen nun mehr Feuchtigkeit und Nährstoffe, um weich und gesund zu bleiben. Genau das werdet ihr vielleicht bei meinen September Favoriten bemerken, welche ich euch jetzt zeigen werde!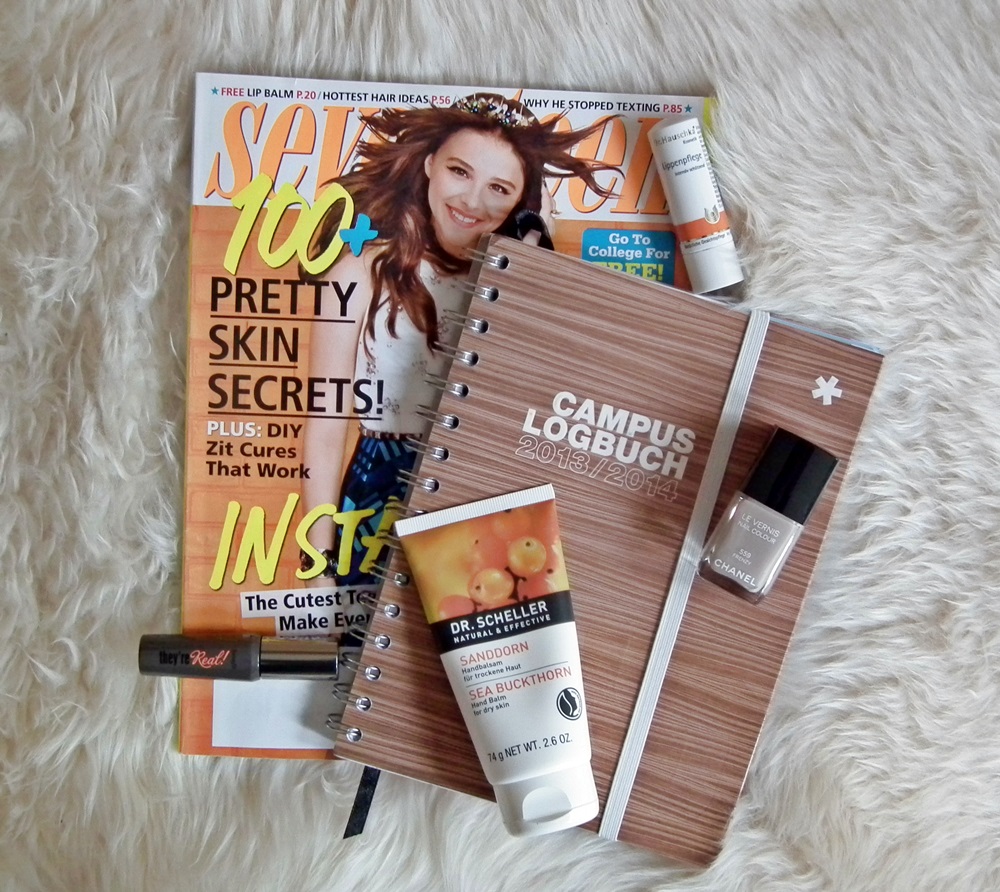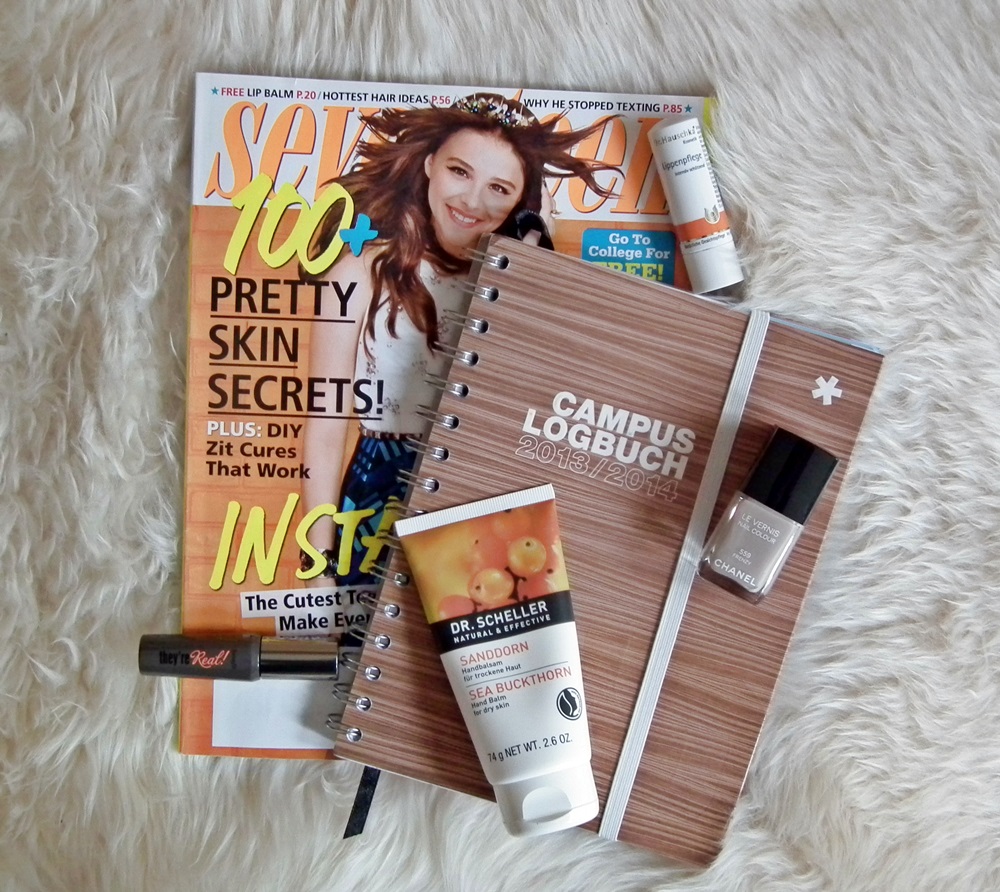 Dr. Hauschka Lipbalm – My lips tend to get very dry, especially during fall and winter, so I need a product that really hydrates my lips. This one does the trick, it absorbs quickly, works wonders and is all natural!
//Dr. Hauschka Lippenpflege – Meine Lippen werden besonders im Herbst und Winter ziemlich trocken, deshalb brauche ich ein Produkt, dass wirklich viel Feuchtigkeit spendet. Dieser Pflegestift hier ist genau der Richtige, er zieht schnell ein, wirkt wahre Wunder und ist ein Produkt der Naturkosmetik!
Dr. Scheller Sea Buckthorn Hand Balm – Absorbs quickly, has a nice cent and keeps my hands soft all day long.
//Dr. Scheller Sanddorn Handbalsam – Zieht schnell ein, duftet gut und macht meine Hände ganz weich, den ganzen Tag hindurch.
Benefit they're Real mascara – A m a z i n g ! It's hands down the best mascara I've ever tried and trust me, when it comes to mascaras I'm very picky, it has to be perfect. It provides lenght, separation, holds the curl, does not clump, stays on the whole day, ….
//Benefit they're Real Mascara – W a h n s i n n ! Das ist bei weitem die beste Mascara, die ich je ausprobiert habe und glaubt mir, wenn es um Mascara geht bin ich echt schwierig, es muss perfekt sein. Sie verlängert, trennt, hält den Schwung, klumpt nicht, hält den ganzen Tag, …
Chanel Le Vernis Frenzy – For someone who hardly ever wears colored nailpolish (yep, me) this is the perfect color. It's nude with a sublte hint of lavender, depending on the lightning, and goes with everything. Thank you Chanel for designing this nude shade especially for women with pale skin tone. <3
//Chanel Le Vernis Frenzy – Für jemanden, der fast nie farbigen Nagellack trägt (jap, ich), ist dies die perfekte Farbe. Ein Nude mit einem sanften Lavendel Schimmer, je nachdem, in welchem Licht man sich befindet, was zu allem passt. Danke Chanel, dass ihr diesen Ton speziell für Frauen mit sehr hellem Hautton entwickelt habt. <3
Campus Logbuch – Read my post on this one here. It's perfect for university and it makes me smile every time I take it out. (:
//Campus Logbuch – Lest meinen Post dazu hier. Es ist perfekt für die Uni und zaubert mir jedes mal ein Lächeln auf das Gesicht, wenn ich es aus der Tasche nehme. (:
Seventeen – I love, love, love this magazine. There's nothing comparable here in Germany. Fashion, beauty, lifestyle, school, college, health – their team covers every category and the articles are beautifully written.
//Seventeen – Ich liebe, liebe, liebe dieses Magazin. Es gibt nichts vergleichbares hier in Deutschland. Mode, Beauty, Lifestyle, Schule, Uni, Gesundheit – das Team kümmert sich um alle Rubriken und die Artikel sind einfach toll geschrieben.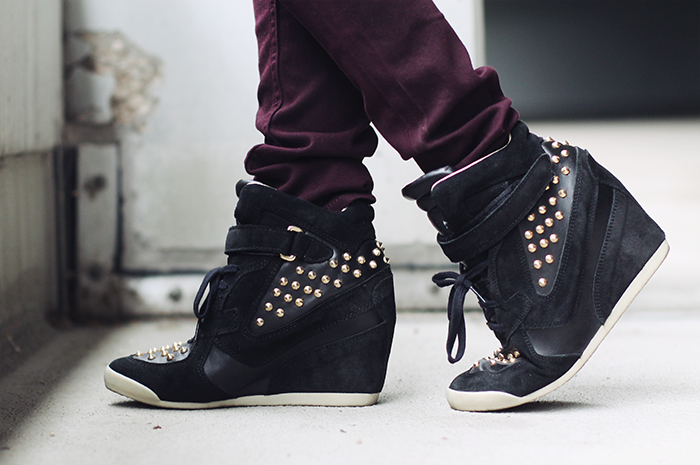 My Zara shoes – I am practically living in them right now. They are perfect for fall, surprisingly comfortable and dress up every outfit.
//Meine Zara Schuhe – Zur Zeit sieht man mich nur noch in diesen Schuhen. Sie sind perfekt für den Herbst, erstaunlich bequem und machen jedes Outfit zum Hingucker.
With the end of September and the beginning of October university comes closer and closer… and I'm starting to get nervous. :// But I'm telling myself that everything will work out somehow and despite everything I'm really looking forward to it. (:
Are there things YOU couldn't live without during September? Tell me in the comments and have a wonderful week!
//Mit dem Übergang von September zu Oktober rückt die Uni immer näher und näher… Und ich fange an, nervös zu werden. :// Aber ich sage mir immer wieder, dass alles schon klappen wird und trotz allem freue ich mich darauf. (:
Gibt es Dinge, ohne die IHR im September nicht leben konntet? Schreibt es mir in den Kommentaren und habt eine wundervolle Woche!