Hey everyone!
Finally some time for blogging! Today I want to show you my Victoria's Secret haul, I actually bought these items a few weeks ago, but now I can say for sure that I absolutely love them. (; For us German girls it's pretty hard to get our hands on some VS stuff, you either have to go to the US/England yourself or ask a friend to buy something for you during their trip to Victoria's Secret stores. Seriously, why don't we have some stores here in Germany? But wait – WE DO! Yep, we have two stores in Germany, one is at the airport in Hamburg (but it's not accessible for everyone, you have to be a passenger to get there) and the other one is at the airport in Munich, which is accessible for everyone!
So during semester break I grabbed a friend and together we made 'Mission Victoria's Secret' come true… After walking through the airport for what felt like ages, we finally found the store (which by the way was actually not to miss, but apparently we could) and it felt like heaven. ♥  Beauty products, panties and pink stuff everywhere! Unfortunately you can't get any bras and bikinis there *sigh*, but the range of body sprays and lotions totally makes up for that. Now, enough with the talking, or rather writing, here's my little Victoria's Secret haul!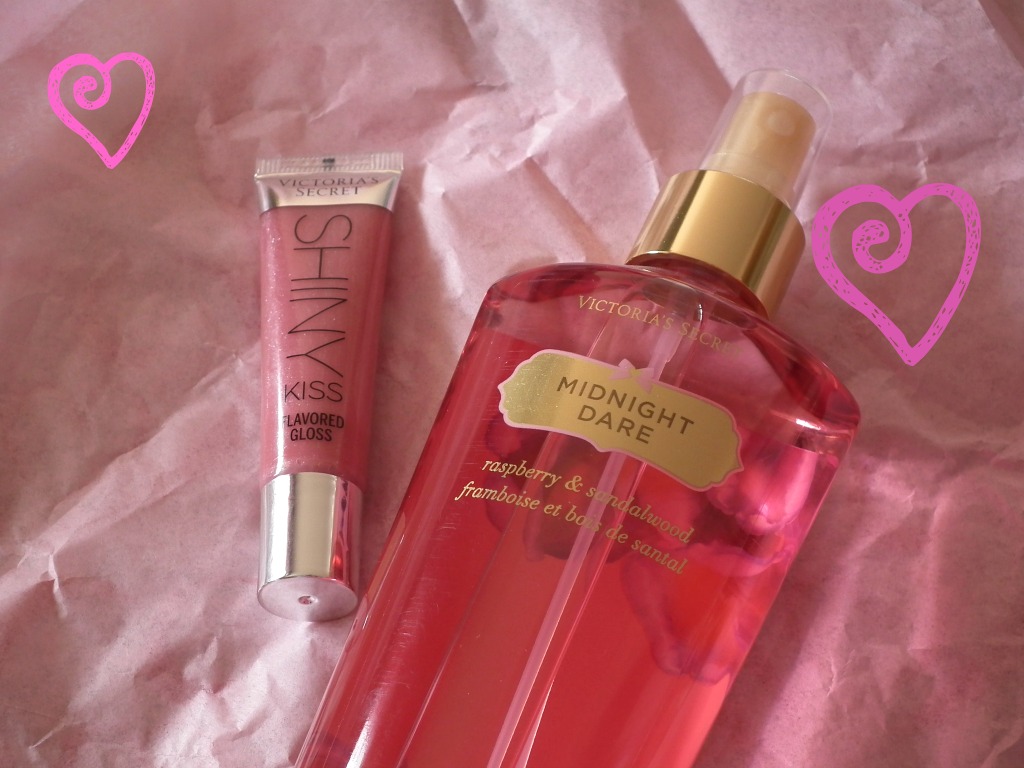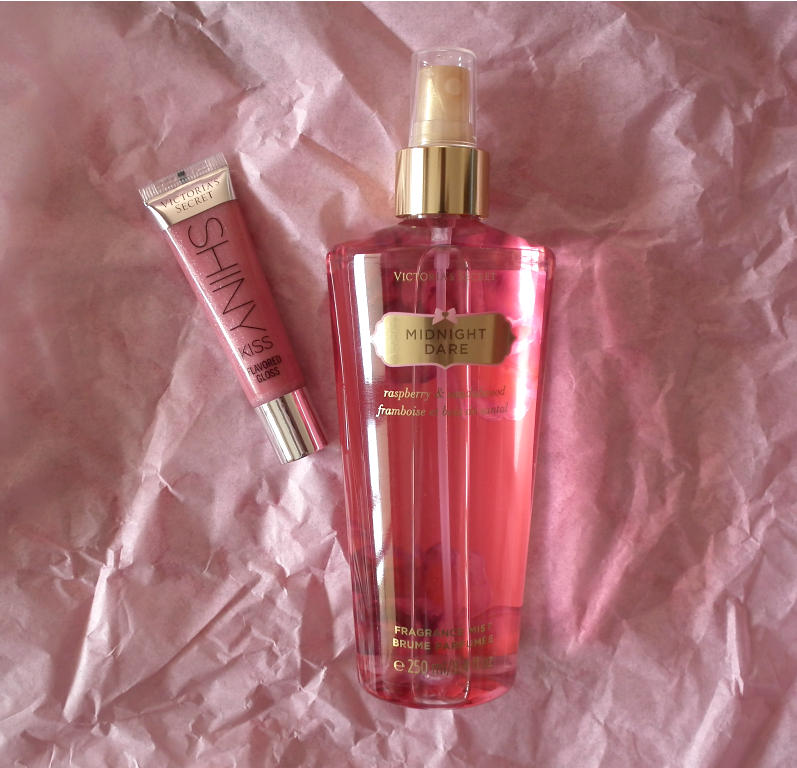 Every weekend my instagram feed is full of VS Body Sprays and I couldn't resist to buy one myself. I've chosen 'Midnight Dare', which smells like raspberries and sandalwood. One word: Delicious. It smells so, so good and leaves just a subtle scent on your skin. So you have to lean in reeeally close to notice it, if you know what I mean… Just kidding. (; Furthermore it contains Aloe Vera and calming Chamomile for an extra dose of softness.
A couple of years ago a friend of mine got me my first Victoria's Secret lipgloss for my birthday, back then they were still called 'Beauty Rush' lipglosses and I had one in bright red, called Cherry Bomb. The name says it all. (; I still have it and love it. Now I got my second one, they're called 'Shiny Kiss' and mine is in 'Passion Fruit Pop'. It smells and even tastes like fruit punch (you all now that I love flavoured gloss), the color is a pinky rosewood and great for everyday. It's a tiny little bit sticky and there's some glitter in it, but surprisingly you don't notice it on the lips. All the better!
Do YOU have any Victoria's Secret Products? Were did you get them? Tell me in the comments!
Have a great weekend and Happy Easter everyone! (: