Hey everyone!
May has already arrived, April lies behind us and y'all know what that means: time for my monthly favourites! April was all about the start of university, I'm in my second semester now and so far all of my courses are pretty cool. This semester did start off better and more relaxed in general, uni is not that big, mysterious, impersonal thing it used to be. (; Anyway, April did also mark the beginning of spring and we were really lucky with the weather, yaaaay! This month also included lots of chocolate (hello Easter Bunnies and Eggs), motocross and a packet that made my heart skip a beat. Read on to find out more about my April Favourites! What did you love during that month? Tell me in the comments!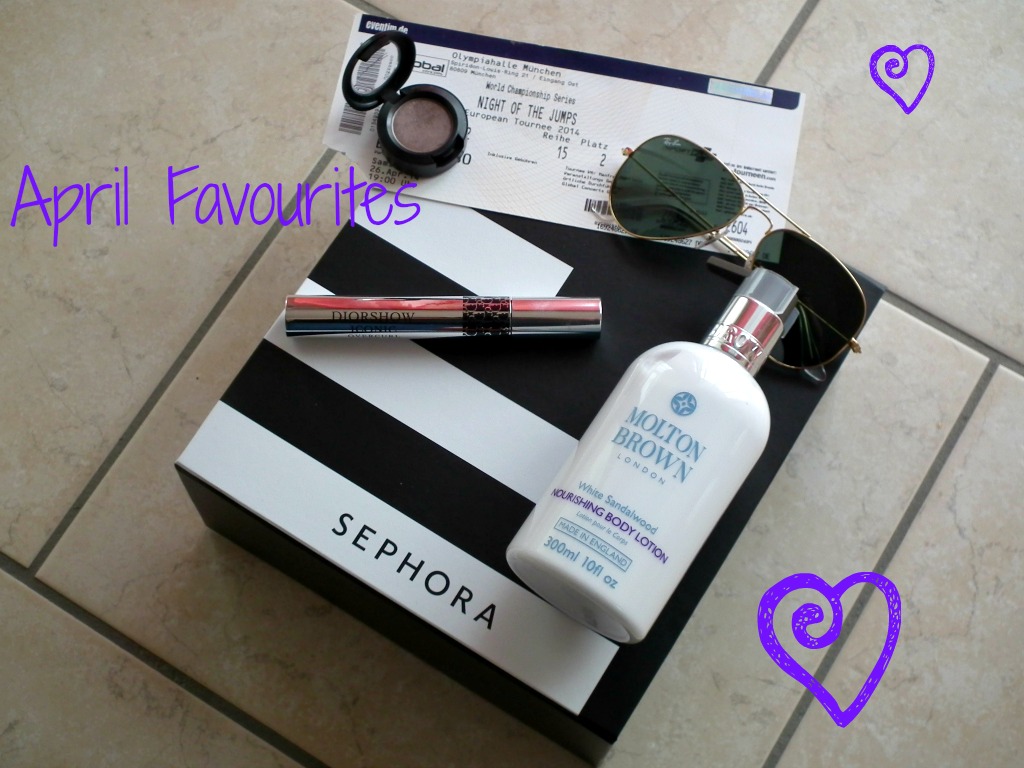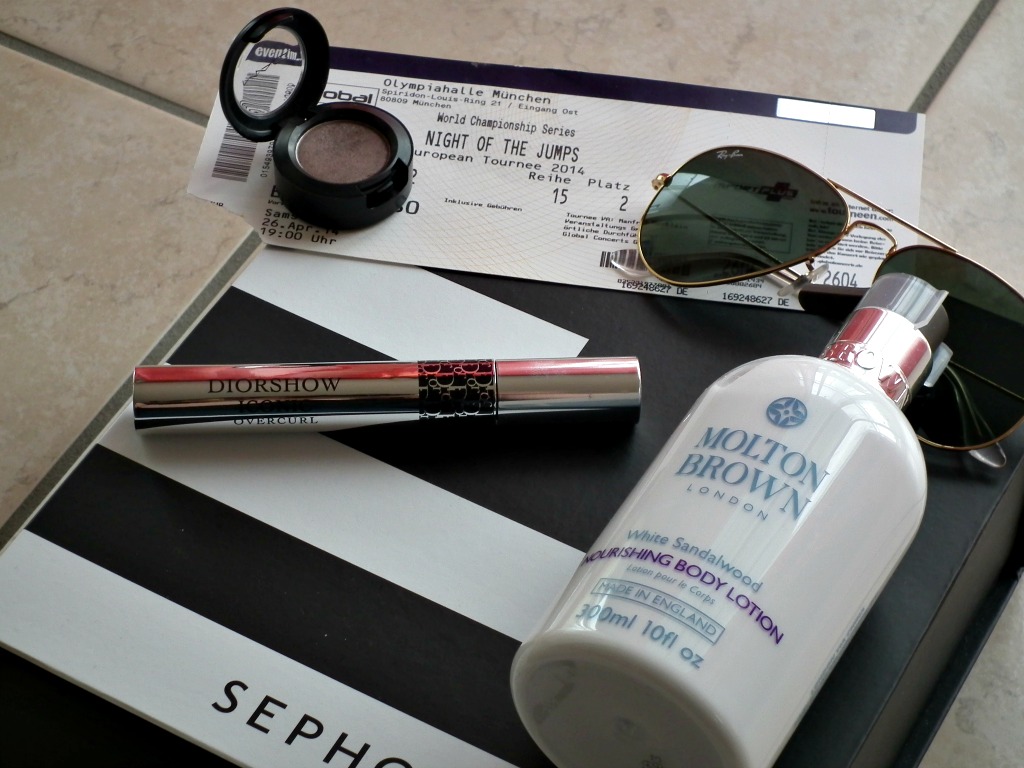 As I already mentioned April marked the beginning of spring and therefore I took my Ray Ban Aviators everywhere. I own them since 10th grade and still love them so much. <3
Easter Sunday – *sigh* How I love this day. It's full of bunnies, chocolate, sunshine (well, hopefully), flowers, family, breakfast, Easter Eggs, laughter and happiness. I hope you all had such a great Easter Sunday as well!
Gentlemen, start your engines! I may look cute on the outside, but if there's one thing that makes me go anything but cute it's freestyle motocross (also called FMX). I love the bikes, the show, the stunts and the overall atmosphere. How everyone claps and screams if one rider is simply killing it in the arena, being part of such an event is always a highlight which I don't want to miss. This year's Night of the Jumps was really cool and I'll definitely be there again 2015. (;
Almost two months ago I spent a weekend in Berlin with my lovely friend Julia. I still like to look back and remember all the beautiful moments we had. Our hotel offered Molton Brown products, including the 'Travel Reviving Cempaka Body Lotion', which smells of white sandalwood. I applied it every night after showering, put on my soft PJs and crawled exhausted but extremely happy under the comfy sheets. I may have taken the lotion from our bathroom with me *coughcough* and the scent took me back to Berlin every single time I applied it. I instantly felt happy and calm. This is why I decided to buy the full size version – it's pricey (around 30€), but I did save some money before and haven't had any regrets so far.
Once you try a MAC eyeshadow you won't be able to put it down again. I bought MAC's Satin Taupe during my weekend in Berlin and I've worn it almost every day since then. The texture, the color, the longevity – everything is amazing about this product. It costs 18€ in Germany and is totally worth the money!
It seems like my prayers have been heard… I think that maybe, maybe, maybe I've found my holy grail mascara. Finally. It's the Diorshow Iconic Overcurl and this beauty buddy is ah-mazing! It does wonders to my lashes, it holds the curl, is pretty resistant, doesn't clump or fall down on my cheekbones, the color is super black, it contains 10ml (!!) and, and… I think I should dedicate a whole post to it, don't you think? (;
OMG, Sephora. *fans herself* I love, love, love, love, LOVE Sephora! Seriously, if I had to choose one store where I should shop for the rest of my life it would be this one. It's so different from Douglas for example, but unfortunately we don't have it in Germany!! I know, I complained about this for, like, 790213 times already, but it's true! Anyway, my dad's girlfriend ordered something from sephora.fr and asked if I needed something, too. Eeeh, OF COURSE I do!! You can't imagine my scream of joy as the box arrived… Okay maybe you can if you know me. (; But what was in there? Well, I won't tell you now, but there will be a post about the content pretty soon, so stay tuned!