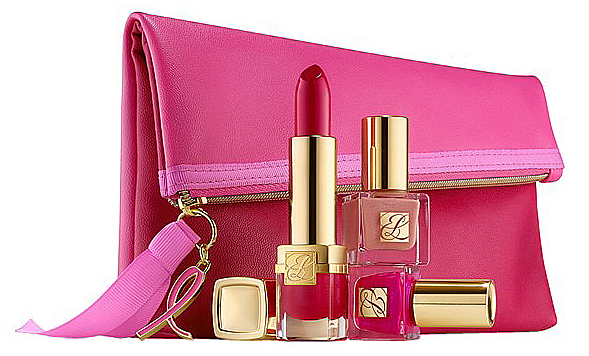 Pinktober 2014 – #BCAStrength
Hey everyone!
It's October which means that it's also Pinktober, the month where we raise #BreastCancerAwareness. As every year some beauty brands, including Bobbi Brown and Clinique, have some special offers in order to support Breast Cancer Research. They donate a certain amount of the money earned with these products, so if YOU want to do something as well, then wear the #PinkRibbon (or wear pink in general, even if you don't do usually!), inform yourself and your friends about breast cancer and maybe buy one or two products – trust me, every action counts! You can get the #PinkRibbon for example at Bobbi Brown, Clinique, Estée Lauder and Origins counters, for free! And even if you don't buy anything, it doesn't matter – just wearing the ribbon shows that YOU care and that YOU are aware of the risks of this disease. Down below I will list some of the beauty products which support #BCAStrength (Breast Cancer Awareness Strength). Don't look away girls (and boys!), show solidarity and go #pink.
//Hallo ihr Lieben!
Es ist Oktober und das bedeutet, dass nun auch gleichzeitig wieder Pinktober ist, der Monat, in dem wir das #BewusstseinFürBrustkrebs stärken. Wie jedes Jahr unterstützen einige Beauty Firmen, unter anderem Bobbi Brown und Clinique, mit gewissen Produkten den Verein Brustkrebs Deutschland e.V. Ein Teil des mit diesen Produkten eingenommenen Geldes wird gespendet, also wenn IHR etwas tun wollt, dann tragt das #PinkRibbon (die pinke Schleife, oder tragt generell etwas Pinkes, auch wenn ihr es sonst eher nicht tut!), informiert euch und eure Freunde über Brustkrebs und kauft vielleicht ein oder zwei Produkte – glaubt mir, jede Tat zählt! Ihr bekommt die pinke Schleife zum Beispiel an Bobbi Brown, Clinique, Estée Lauder und Origins Countern, kostenlos! Und auch wenn ihr nichts kaufen könnt macht das gar nichts – allein das Tragen der Schleife zeigt, dass IHR euch Gedanken macht und dass IHR um die Risiken dieser Krankheit wisst. Unten werde ich einige Beauty Produkte auflisten, samt Link, wo ihr sie bestellen könnt. All diese Sachen unterstützen den Kampf gegen Brustkrebs (#BCAStrength). Schaut nicht weg, Mädels (und Jungs!), zeigt Solidarität und tragt #pink.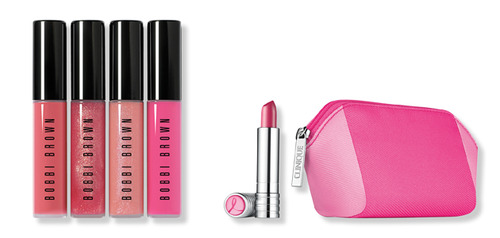 Bobbi Brown Lipgloss Set (38€, 9€ werden gespendet/being donated)
Clinique Power with Pink Lipstick (22€, 10€ werden gespendet/being donated)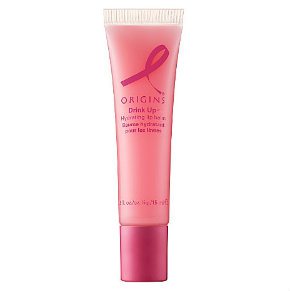 Origins Drink Up Hydrating Lipbalm (19,50€, 5€ werden gespendet/being donated)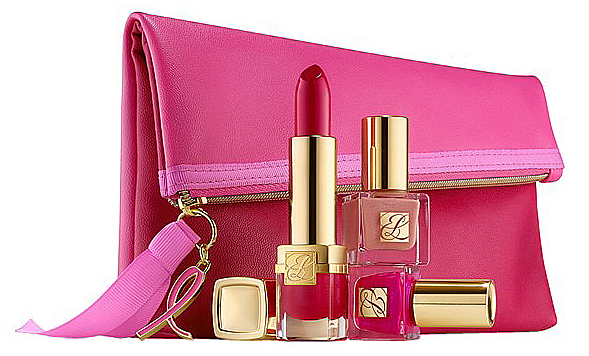 Estée Lauder ans Elizabeth Hurley Dream Pink Collection (39€)
If you want further information I recommend visiting the Estée Lauder site.
Für mehr Infos empfehle ich euch auf die Estée Lauder Seite zu schauen.